Human hair wigs are always popular among women for a lot of reasons. Some want to get the best look when they are out;some take wigs to conceal hair loss as a result of illness;some regard wigs as an important accessory while others want to safeguard their natural hair from excessive styling and heating when changing appearance...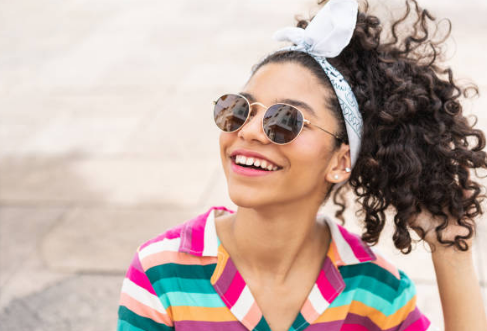 The benefits of wearing human hair wig are limitless. It reduces amount of time you spend on hair styling, provides chances of changing different looks as much as you want, protect your natural hair from any sort of damages and bring confidence to women who are fighting with illness.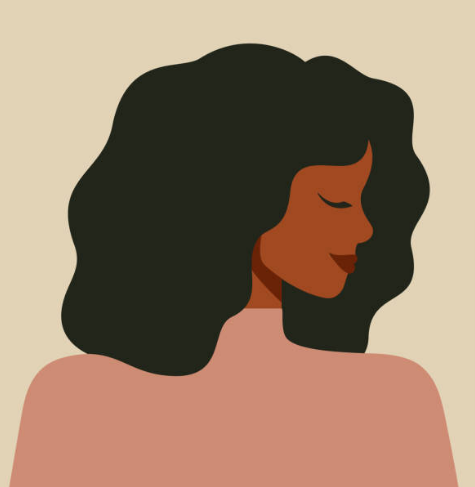 Wigs usually can cover your entire scalp while hair extensions are adding volume in areas. Some women with short hair prefer hair extensions made from human hair which also adds extra volume and length and is easy to be curled, styled and straightened.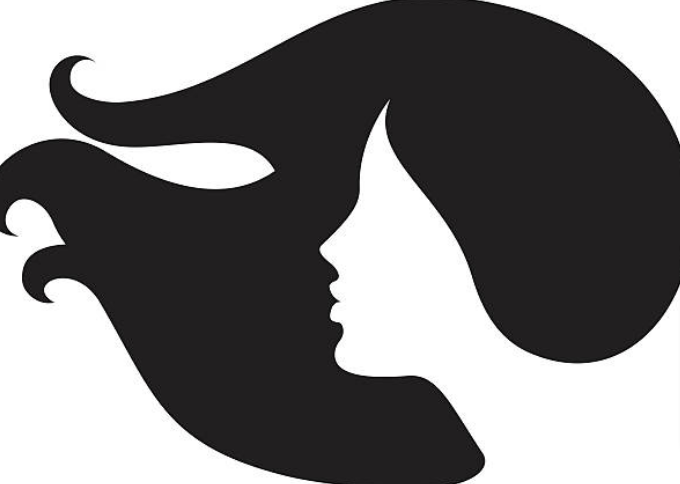 Human hair wigs are highly versatile, painless, lightweight and breathable allowing for styling flexibility and free movement of the hair. Human hair wig will be the best choice for those who are losing hair or don't want to spend too much time on styling. They will be more easy to use as well.
What are the differences between human hair wigs and synthetic hair wigs?
Synthetic hair wigs are usually made of polyester, acrylic, polyvinyl or synthetic fibers in single strands or combined with two or three polyester fibers. 100% human hair has never been altered by a chemical process is the highest quality available in the market with high water permeability that synthetic wigs cannot possess.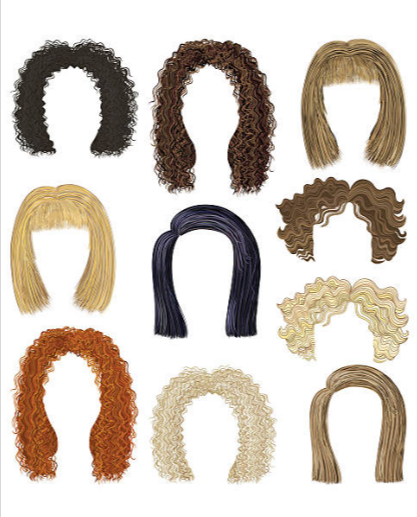 100% human hair wigs without any fibers can be used for 6-12 months whereas synthetic hair wigs lasts around 3-5 months.
Human hair wig looks natural and wears comfortable. There is nothing exactly feels like quality human hair wig. Synthetic hair wig is designed to streamline styling process and meet the fast fashion demands of women which can cause discomfort when wearing.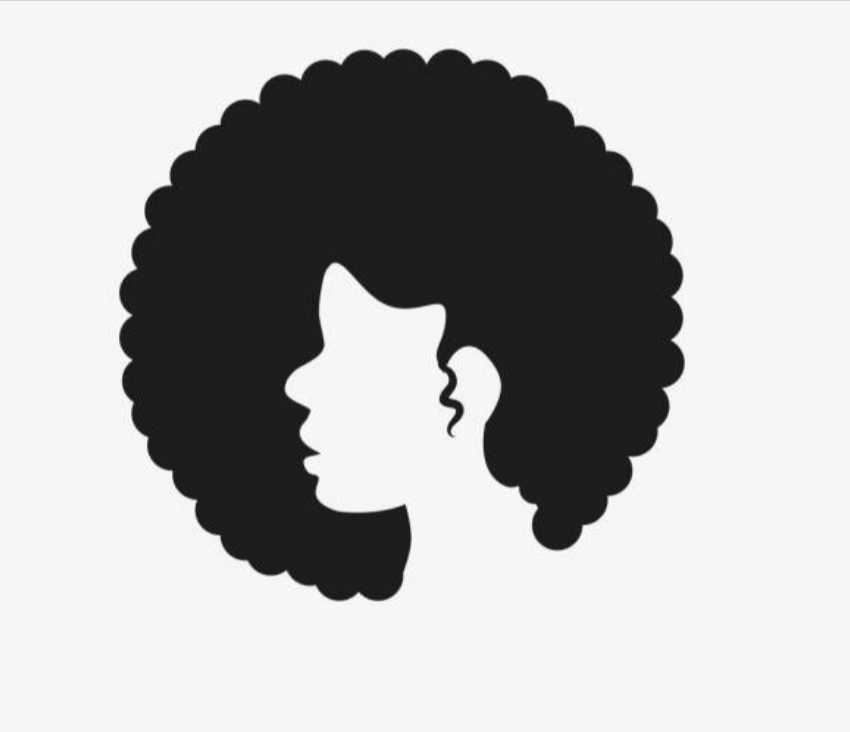 Human hair wigs are good heat resistant and can be colored like your natural hair while synthetic hair wigs cannot and are poor heat resistant.
Synthetic hair wigs are preset into shapes and human hair wig is soft, lustrous. Human hair wigs should be washed, massaged, styled and synthetic hair just need be washed, kept and then they will revert to original shape.
Synthetic hair wigs are cheaper than similar items made from human hair.
How long does human hair wig last?
Human hair wigs can last for 6-12 months according to how often you wear as well as how the wig is cared for. There are some factors impacting the longevity of the wigs.
Color—The darkest and straightest human hair wigs usually last the longest because lighter color hair wig will experience more chemical processes and be more fragile. Curly and coily hair texture lasts shorter than straight texture as well.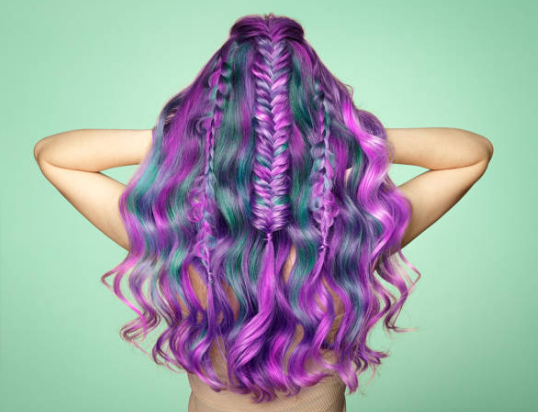 Length—Human hair wigs will experience the same matters as natural hair. Hair wigs will be damaged by daily combing and brushing as well as friction between hair and cloth. The longer human hair wig is, the more wear and tear generate.
Frequency of wear—The more you wear, wash, style your human hair wig, the faster it wears out. Extending the cleaning cycles may help to extend the service life of human hair wig.
Care and maintenance—Special wig shampoo, condition, wig hydrating cream and lotion are conducive to maintenance of human hair wig. Caring routine on storing, combing, brushing and styling are vital as well. For textured wigs like wavy, curly, coily, the styling tool will also make influence.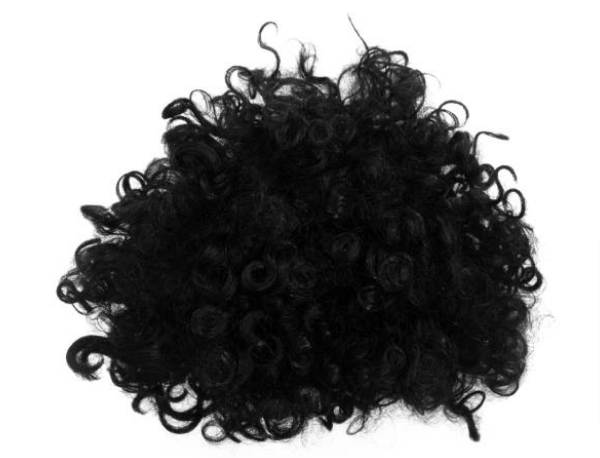 Environmental factors—Exposing human hair wig to excessive heat or smoke environments would shorten the life span of hair.  Protecting your wig against such environment is also necessary.
How to put on human hair wig?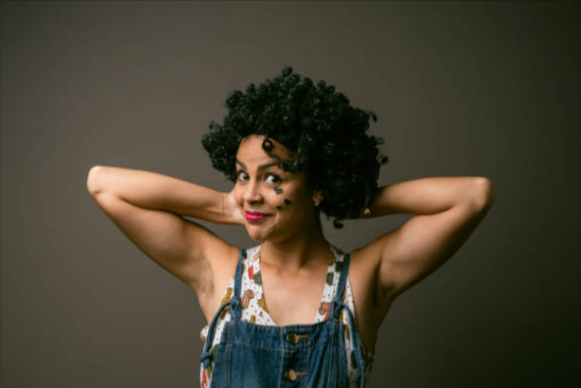 How to put on U-part wig?
To start with, wash, blow dry and condition your hair before installment. If you are going to apply the curly wigs and want a more natural look, you can co-wash your wig to define the curls.
Put the hair under water in order to make sure it was saturated and then apply the conditioner. Rinse the wigs and then allow the wigs to air dry overnight.
Now it's time to install.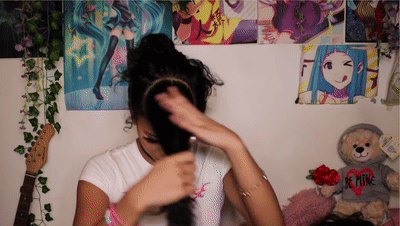 Start off by doing a middle part and there may be a little difference based on whether your natural hair is blown out or in its natural state. 
Part out some hair on the top front of your head and leave them aside. There is no need to leave out that much. You can just tie them up or braid down the leave-out.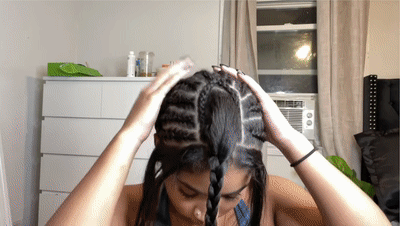 Insert the clips into your hair. The clips in the wigs will grip well to kinky hair texture but if your hair is blown out or silkier texture then it's a good idea to brush your roots and then insert the clips. You need to make sure the root is not so sleek that the wigs won't slip.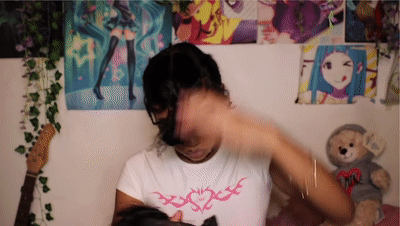 If you choose light yaki or silky hair texture, you can take the edge booster or gel and apply some down your hair so that your hair will lay down flat underneath the wig and you can receive a flawless, install. 
Apply some olive oil hair polisher all over the leave-out hair to make sure that when you flatten your hair, they comes out nice and smooth. Flatten iron the front side of your head and brush down all of them to make sure that everything is nice and blended.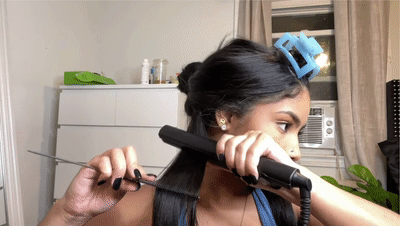 If you feel that the top of your head is dry, you can add some oil sheen at the top so that they will look more silky.
How to put on headband wig?
Brush your natural hair into a small bun or ponytail in the back with scrunchy.
 If you are accustomed to using wig cap, you can wear wig cap before installing the wig.
You could leave some hair out or brush out your edges. Apply some foam if you want to avoid knots.
Put the headband wig on and clip it up top and attach the bottom clips. Stick the velcro in the back of your hair around your head.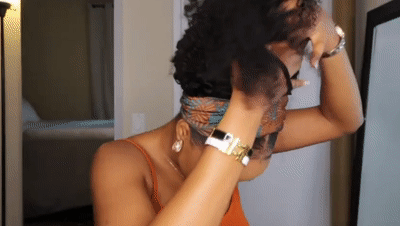 To attach it more secure, you can tie the wig into a ponytail as well and make sure the wig hooked with your natural hair.
Lay your edges with brush.
Now you can style your wigs as you like.
How to put on versatile wig?
Wash the wigs to get them popped and air dried.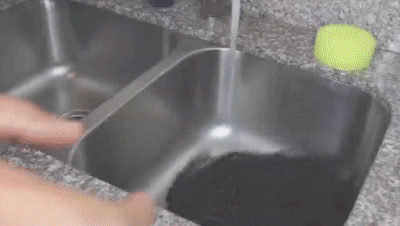 Get your hair together and make them into a bun and put some eco styler gel on it to make your hair sleek.
Cover the bun with the wig and pull the drawstring tight then you get a ponytail.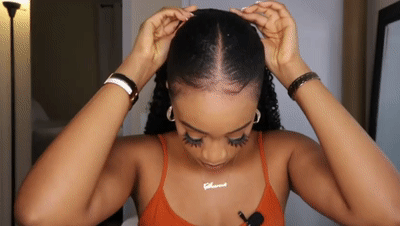 Put the comb at the top of your head and cover the edge of the wig with headband then you get half wig.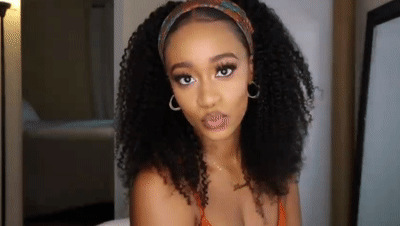 Section your hair into two sections in horizontal way and attach the wig into the lower part. Combine the front part of your natural hair with the upper part of the wig and tie them up high then you get full wig.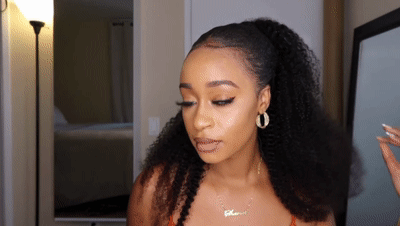 How to keep human hair wig in place?
Wig grip
The wig grip secures your human hair wigs without clips, pins or glues. It can distribute the hair weight evenly and keep hair wig from slipping out.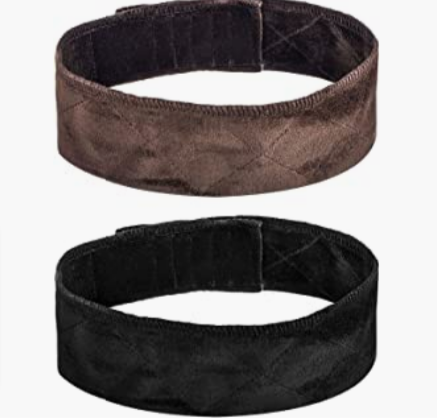 Lightweight wig grip can be removed at any time and alleviate hair pressure. It's easy to install and take off as a durable method to keep human hair wig secure and in place.
How to secure human hair wig with Wig Grip?
Apply the wig grip on your head and wrap it around the side of your head.

Wrap the left side of the wig grip behind your head.

Press the hook or loop at the back to adjust the size and grip.

Adjust the wig for a natural look and feel.

The wig grip can last for approximately six months with proper care.
Do not pull it too tight. When you pull the wig grip too tight, it may bring you a headache and the margin of the wig grip would not match the wig cap perfectly as it has a tendency to move back off the hairline. Adjust the perfect tightness above your hairline according to you head size so as to promise its effectiveness to work.
Wig caps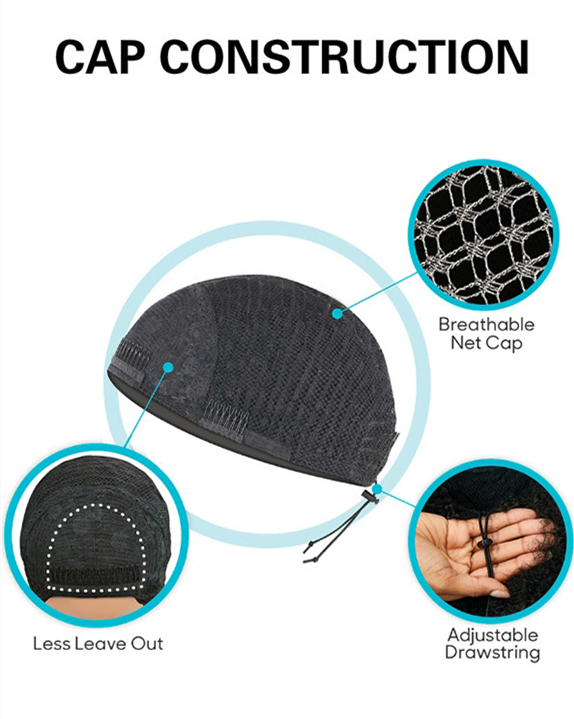 Wig caps play a role in creating a protective barrier between the scalp and your wig which keep human hair wig clean and secure natural hair in place no matter how long or short is your hair. In addition, wig caps prevent excessive friction between wig and natural hair which reduce breakage and hair loss.
How to Secure human hair wig with wig cap?
Tie your hair up and keep the rest of the hair sleek.

Use both hands to open the wig caps.

Put all hair under the cap and use one hand to pull the hair caps to make them flat while the other hand to fix our hair.

Place the wig over the wig caps and adjust your hair accordingly.

Wigs can be installed in a more natural look with wig cap and you can choose the most comfortable one from a variety of wig cap materials.
Wig clips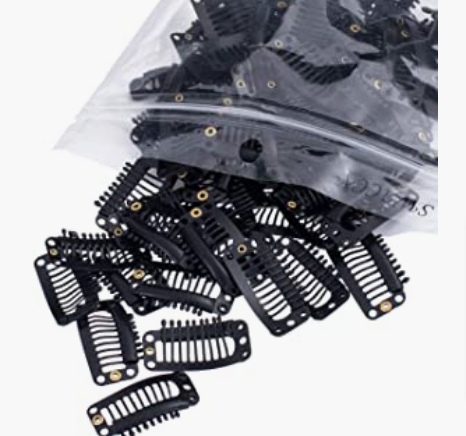 Wig clips are special designed and attached for hair extension and wigs, with little holes for linking or sewing the wig. Human hair wigs are usually sewed with clips inside and if you don't want to wear wig cap but want to keep your wigs more secure, wig clips are easy and inexpensive to attach with different colors and sizes matching your human hair wigs.
How to Secure a Wig with Wig Clips?
Place the clips in where you feel not secure and clip human hair wig with your natural hair around your head.

The number and size depends on how secure you want. Wig clips are sturdy and hold on tight as well. They protect your natural hair from getting snagged and relieve tension better with a comb like teeth.
Bobby pins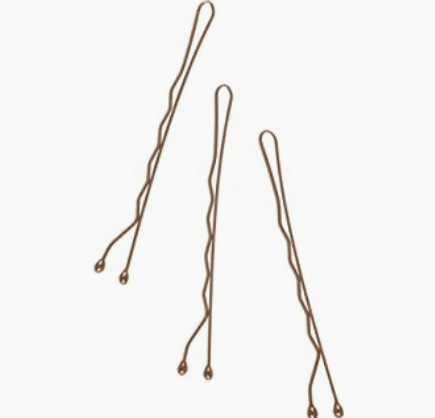 Bobby pins are also hair accessory available when you want to keep your wigs in place and comfortable. Secure your hair in mere seconds with bobby pin. All the hair clips have thick rubber tips coating on the end for additional comfort. These black bobby pins are comfortable to wear and easy to remove without pulling and snagging your hair.
How to secure human hair wig with Bobby Pins?
Flatten your natural hair with bobby pins and keep them in place before putting on human hair wig.

Press the joint of your natural hair and human hair wig where you feel unsafe and insert Bobby pins into your hair.

Stop adding more Bobby pins when you feel secure.

There are options for colors and it's suitable for daily wearings, parties, meetings and wedding.
How to style human hair wig?
Human hair wigs of high quality can be styled, permed and coloured and it is versatile to make various hairstyles.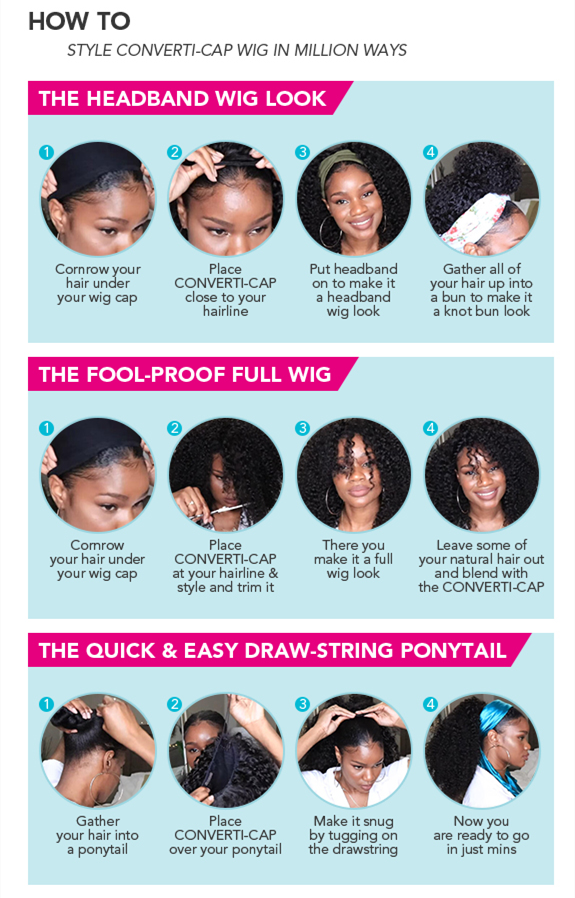 Style human hair wig when it's dry
It's not recommended to style your human hair wig when it's wet and damp because the construction may be ruined and the wig will be damaged. When you wash and air-dry your human hair wig, you can put the wig on wig head stand or hold it with one fist.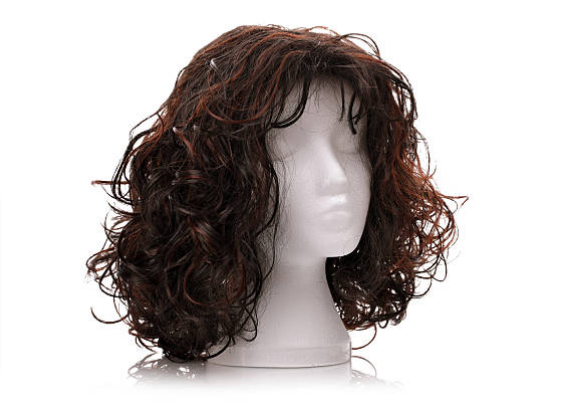 Detangle the wig with wide tooth comb and style it. To avoid heat damage, it's better to use heat styling spray when you use hairdryer at low or medium level to dry it quicker.
Fix your human hair wig when styling
Using wig head stand or wearing your wig on will be helpful in styling and you can dye customized and do anything to this wig. Wearing your head on allow you to style your wig with hands and the wigs won't move away but there may be difficult in the back of your head. Fixing your wig on wig head strand allow you to customize your hairstyles which will suit your appearance perfectly.
Apply heat protectant when styling
In general, heat should be used as less as possible for a longer life span. When you style your human hair wig, it's unavoidable to use heat appliances such as hair dryers, flat iron, hair straightener, hair crimper,curling iron. Applying heat protectant or  heat-protecting spray on your human hair wig when styling is exactly necessary.
Style your human hair wig with fantastic hairdos!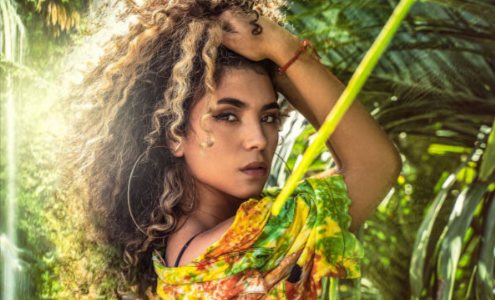 You can achieve different hairdos with human hair wigs and hair accessories like clip ins, scarfs, hair bobbles and headband. Pigtail Braids, Pineappled Curls, Claw Clip, Curly Bangs, Double Braids, Mini Puffs, Snap Clips and so on...
How to dye your human hair wig?
Hair dye usually work on well with human hair wig while doesn't take effect on synthetic wigs. You can dye your human hair wig to darken color and don't try to make it brighter. You just need mix the dye and developer and apply it to your human hair wig.
Get a hair dye in any color you like at store and hair developer that can change your hair color. Put on disposable rubber gloves which protect your hand from irritation and colourant from dyeing.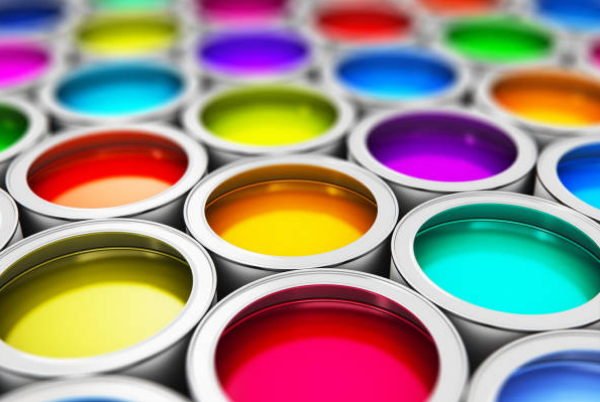 Mix the dye and developer with plastic spoon in plastic bowl because metal ones will oxidize your dye and change the color. You can follow instructive guide or video to decide how much the proportion will be and how much you need for different length of human hair wig.
Test the final color on hair strand and wait for some time. Allergy test is also necessary before applying the color to full wig.
Soak your human hair wig in dyeing bowl and spoon the dye to make it spread all over the wig through different layers. Put something on the floor to prevent dripping dye and hold the wig with wig head stand.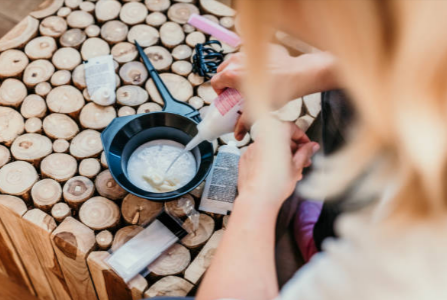 Brush the wig to spread the dye evenly to avoid patches and leave it aside for minutes. When the color is formed, wash the wig after dyeing it to keep it clean and shiny.
Wash the hair wig with wig shampoo to get rid of excessive dye in lukewarm water. Rinse the shampoo and apply conditioner in hair tip to make your hair shine. Conditioning hair wig should also avoid the root area to avoid hair shedding. Pat the hair wig with towel and squeeze out extra water. Put it on the stand and let it air dry or blow it out in cool setting.
Dyed hair will not pick up color too much like virgin hair and human hair wig will become brittle if you dye your wig again and again and this also shorten the service life of your wig.
How to wash human hair wig in daily routine?
Detangle your human hair wig before washing. Remove tangles carefully with wig brush, wig comb or just fingertips from the bottom to the top before you wet your wig.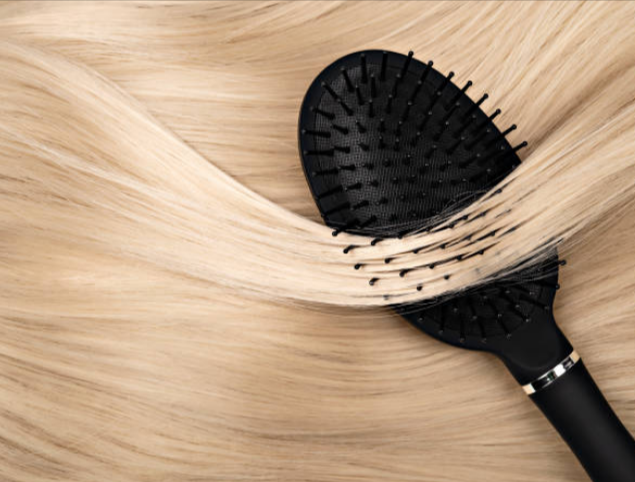 Different from your natural hair, hair wigs should be soaked into lukewarm water and let the water running in the same direction with the wigs flow.
Apply special wig shampoo and spread it from the root to the tip while keep your wig in the shampoo water. Wig shampoo is designed for wigs because ordinary shampoo contains a lot of chemicals which will damage your wig texture. When you are buying hair products for cleaning, you should take in mind that.
Tap your wig gently. Avoid stirring or dragging the wig in case of tangling and wrinkles. Rinse the shampoo with the clean water flowing along the same direction as wig go until the product is washed out.
Apply special wig conditioner and spread the product in a downwards motion from the mid-shaft down to the ends with wide tooth comb or fingertips as well. Avoid conditioner flowing to hair root and scalp in case of shedding.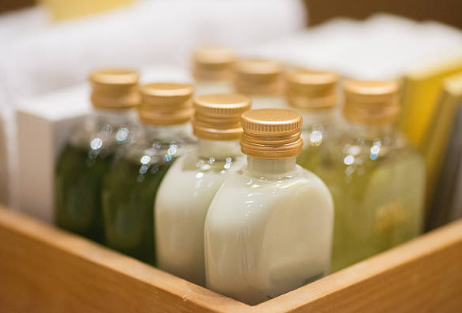 Rinse the conditioner out with running cool water along the way wig flows.
Squeeze your wig gently to remove excessive water with a clean and dry towel. Mind not twisting or tangling. Comb your wig and let it air dry. There is no need to rub or message the wig.
Washing and conditioning every 6-8 wears is enough and wash it when it's dirty or messed with build-up of product.
Where can I buy human hair wigs?
There are tons of options available of different pattern, color, size and style in entity and online shops. Curls Queen U-part wig comes with different hairstyles and textures which allows you to change up your looks in just minutes without any complex wig install skills or techniques to make it natural and realistic even for the first time wig wearers.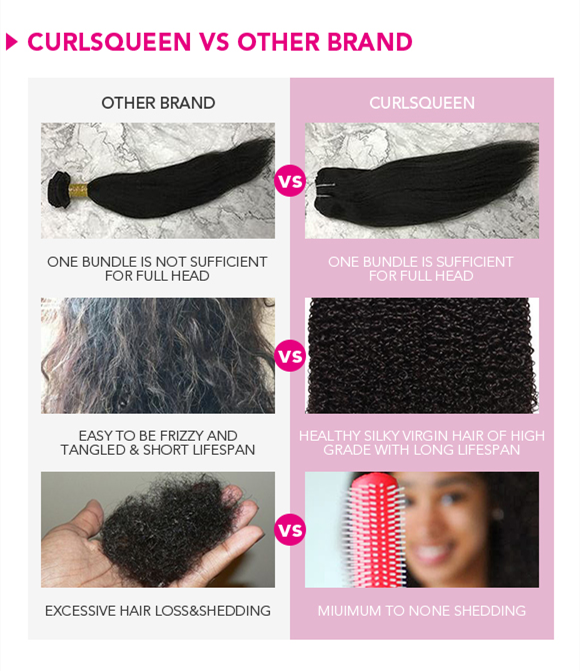 It is designed to be a READY-TO GO protective style in just minutes with no lace or no glue. The hair length range from 8 to 22 inches made from Brazilian virgin human hair which could last at least 6 months or even longer if you take good care of it.
Curls Queen Headband wig made of stretchy material with velcro and paste is designed to be a READY-TO GO protective style in just minutes without worrying about damaging your natural hair or having any edges tension cause there is no lace, no glue, no leave out.
Curls Queen Versatile-Cap Wig is versatile cap wig so as it compare to headband wigs, it has an extra drawstring. If you are pursuing a bit more versatility than what the headband wigs offer you can do a lot of different styles with the versatile cap wigs there do be a drawstring on the back of it so you can do ponytails and stuff. The hair length range from 14 to 20 inches. This wig could be styled as a headband wig , half wig or ponytail.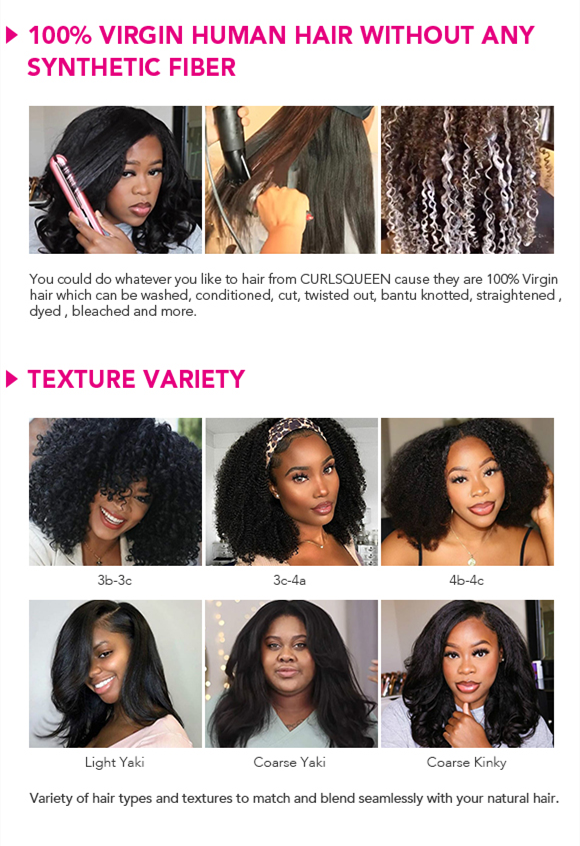 Key Features of the Curls Queen Versatile-Cap Wig:
Limitless styling possibilities

Designed for truly realistic looks no matter your own natural hairline revealed or not

Beginner Friendly-ready to go protective style in just minutes

Breathable and flexible cap that lays flat

Adjustable drawstring for a custom fit