What is 3A hair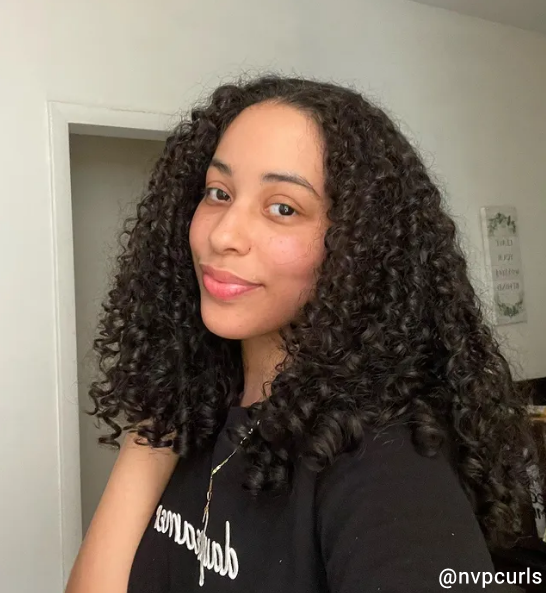 3a hair type is one of hair types in the hair typing system put forward by hairstylist Andre Walker. Thanks to him, the outdated three hair typing system have been developed into a more comprehensive four- type hair system with specific hair pattern. In the hair typing system, there are four types of hair. Type one is straight hair without any wave or texture and then type 4 is the curliest of curls.
According to typing system, Type 1 is STRAIGHT hair, totally straight. Type 2 is WAVY hair, divided further into 2A, 2B, and 2C.
Type 3 is CURLY hair. The hair begins to become to spiral with stereotypical corkscrew curl. It is kind of like ringlet curls form. Type 3A curls would lean more towards type two with loose curls. You do not need anything weighing the defined ringlets down. Lightweight creams is enough for the loose spiral curls. 3B curls are a little bit tighter, more springy, more voluminous because curls are tighter at the root. 3C curls are a lot smaller. The tighter the curls get, the smaller they get. 3C hair has tighter curls and are smaller in size.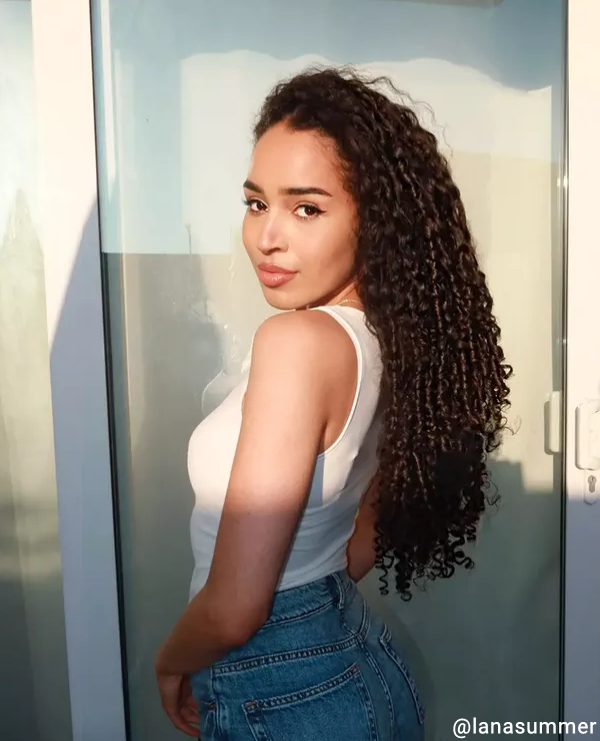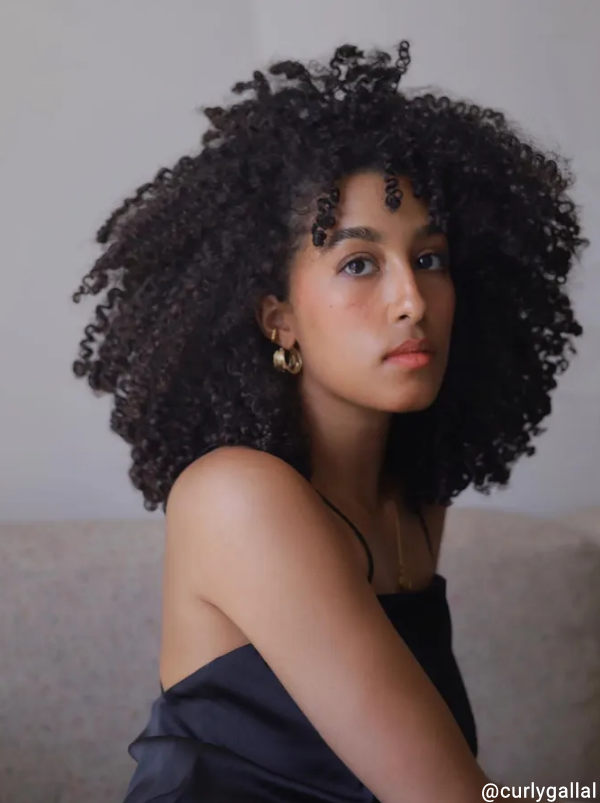 Type 4 is COILY or KINKY hair types. The curly hair type depends on the tilt extent of the follicle bulbs. The more tilted is the follicle, the culier your hair shaft represents. 4A curls are tight coils when you stretch them. The curls have the most noticeable curl pattern in comparison to the other two in the Type 4 category. 4B curls are even tighter, but they have more of a sharp kind of Z shape. 4C has the tightest curls.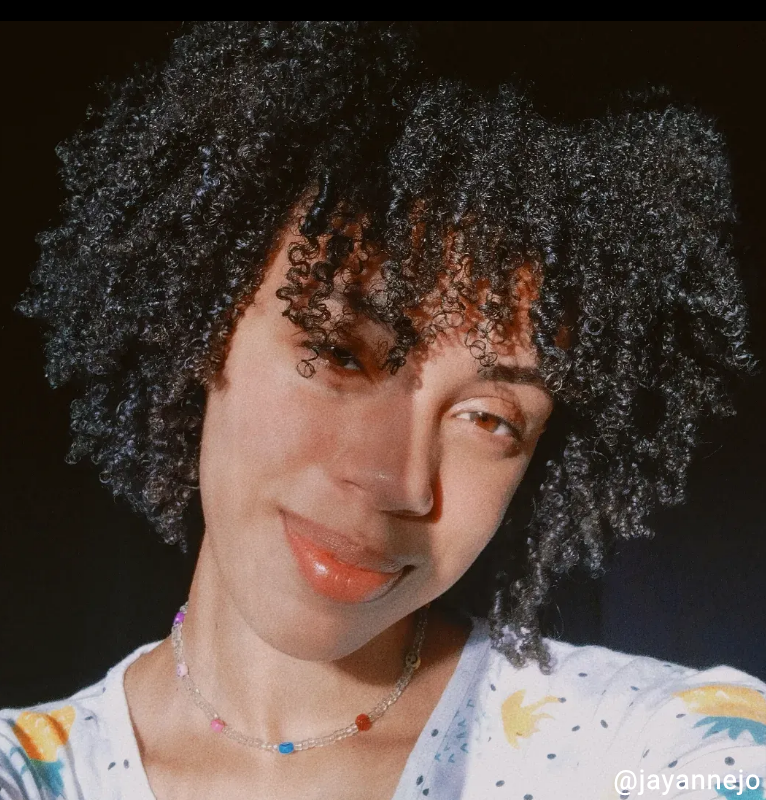 Curly hair ranges from 3A to 4C, with each hair type becoming tighter and smaller.
3A hair type is the first curly hair type and the loosest of the general type 3 curl pattern which often looks like a very soft curl. Type 3A is like the most difficult curl type for people to understand.
Why you should identify 3A hair type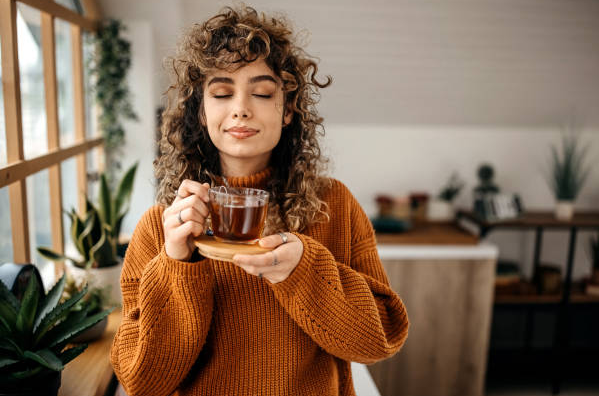 Knowing your curl shape is the gate of taking good care of your natural curls, keeping hair healthy and promoting hair growth. Knowing your specific texture provide you with a curl-popping good hair day rather than fighting frizz and tangles all day. Once you determine your hair type, you can find the best hair routine and hair products working best for healthy curls.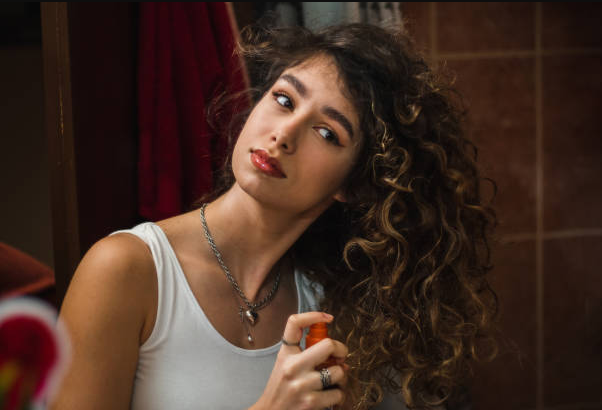 If you follow somebody who has a similar curl pattern to yours, you're definitely going to take their recommendations over somebody else whose hair looks way different than yours, so that's the benefit of knowing your curl type too. If this is the first time that you start to know your curl shape, you may notice that not all curly hair works the same. What works for one curly girl doesn't always work for another curly girl. So you have to keep that in mind.
How to identify 3A hair type
Curl typing is an easy way to identify the kind of curls that you have. 3A curls are usually identified by the big chunky spiral curls. It is featured as loose, well-defined, and bouncy curls. Comparing with 2C hair, type 3A hair appears incredibly similar to it in the naked eye, though one is classified as wavy while the other is defined as curly. What makes the two kinds differ is the hair pattern. Type 2C hair has an S shape which is more long whereas type 3A hair has an S shape that is a spiral. In comparison with 3B and 3C hair, the curls are more loose. They look more wavy than curly when it's wet.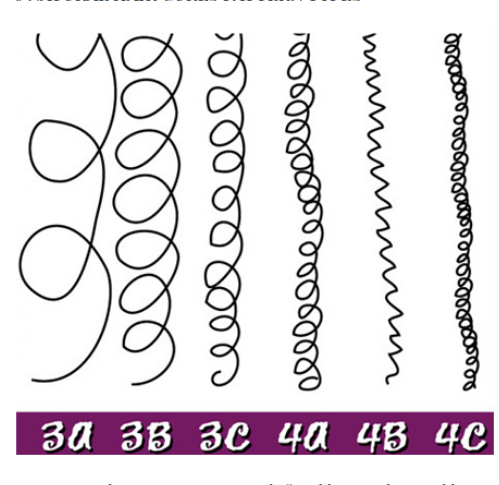 Curl typing is not the only way to identify the kind of hair you have. There are other categories. One of the dimensions are hair's porosity. Hair porosity is also important for every curly girl. In curly hair types struggle, high porosity hair and low porosity hair are both prone to dryness no matter wavy, curly, and coily hair. Maintaining moisture balance seems to be a challenge for curly haired individuals as well.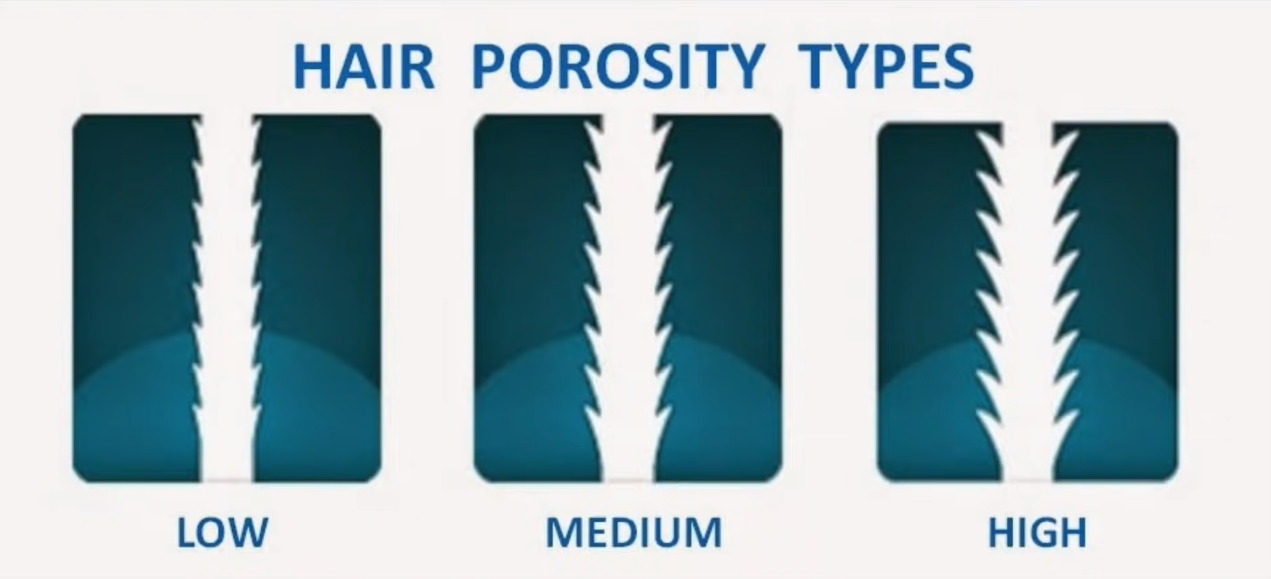 Porosity is classified into three types: high, medium, and low. High porosity hair refers to the hair shafts with every cuticle completely open. The moisture of high porosity hair is absorbed and lost easily. Medium porosity hair has normally aligned cuticles which can retain sufficient moisture. And low porosity hair has tightly aligned cuticles which absorb moisture difficultly. Generally, identifying your porosity type is easy to achieve by oneself. What you need for a simple test are a strand of hair and a glass of water.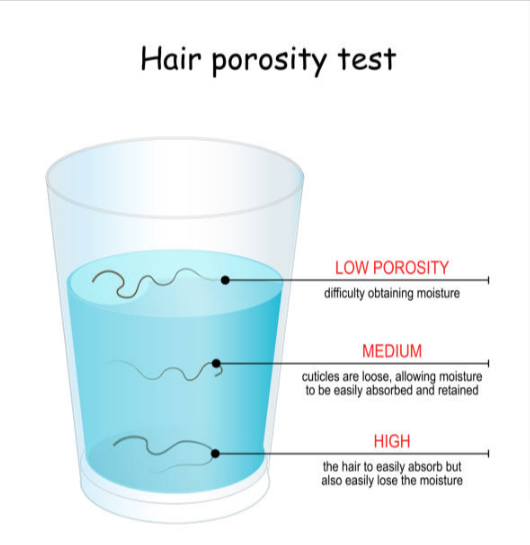 What's more, identify it when your hair is in a dry state rather than wet hair. And when your hair is totally healthy, that's when you know your natural curl type. So right now it could be. On your curly hair journey, you might meet heat damage or the hair might be a little limp and it even might not curl as much. And that's kind of just like a transition stage. It doesn't mean that your hair type will be forever. That's just what your curl type is at the moment. Some people have all one type, some people have every single type in their head. It's normal to have more than one curl type on your head.
What 3A hair looks like
3A hair has defined, springy, prominent S-shaped curls with perimeter of about the circumference of a wine cork and the curls are shine. 3A hair texture will not be thicker than the same thickness as a thread. The diameter of your coils tend to be similar to that of sidewalk chalk. There tend to be frizz and tangles since the enhanced curl pattern with curly strands twisted and winded prevent the natural oils flow flatly from the scalp to downside strands. Lack of natural moisture, you might have to struggle with dryness and frizzy hair.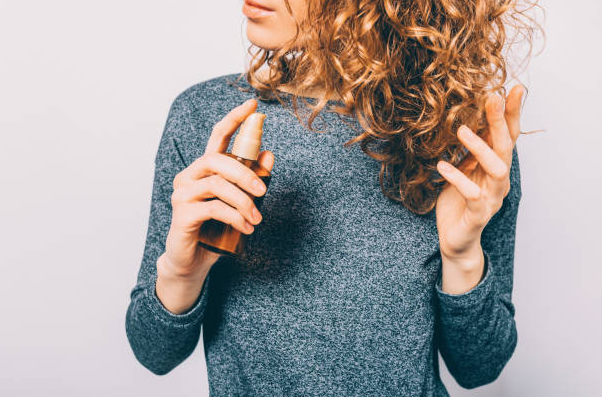 Type 3A hair might be easily affected. The loosest curls of all three curly types respond to environmental factors the same way as other tighter curly hair types. They will become frizz and fluffy curls as a result of humidity in air as well. Exposed to humidity or moisture in the air, the curls will be frizzing up and puffing out even you have straightened or styled with curling iron.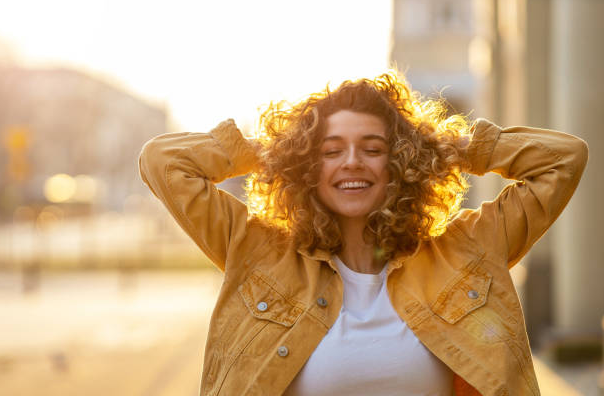 3A hair type need product but not that much to keep curl definition. The loose and loopy curls are more manageable and suitable for wash and go. When you have type 3a hair, you don't need much hair products or product layering to make the best curls of your ringlets. Heavy product will likely result in flatten out and weighed-down curls. Outside moisture in the form of weekly hair masks, conditioning treatments, and leave-in moisturizing products are necessary for keeping your strands from drying out too much.
How to take care of 3A type hair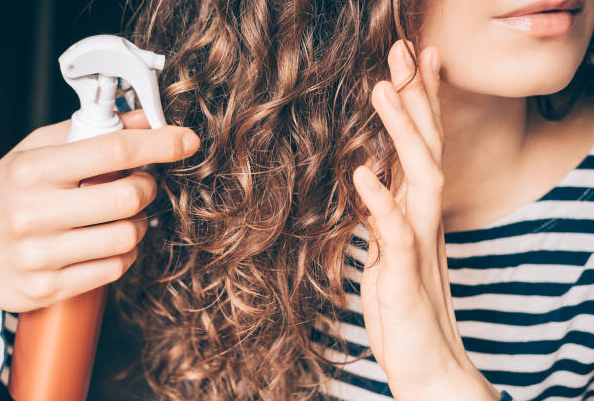 Taking care of the curly hair in the right way can boost your hair health. Managing your 3A hair type enhance your curl pattern without flattening your loose spirals. For healthy hair, here are 3a hair complete guide caring tips. We hope the hair care tips could help you.
Keep a regular hair care routine
For example, if you are doing to follow the curly girl method, then just cleanse, condition, and curl your hair accordingly. However, if the curly girl method are not suitable for you, then experiment with other methods designed for wavy, curly, and coily hair types. You can set wash days in hair routine. Cleaning your hair and scalp regularly on wash day will protect your hair from built up of natural oils.
Avoid hot tools as possible.
3A curly hair types would become dry with heat. If you don't want hair dry, it's better to let them air dry; if you don't have time for air drying, you can properly use blow dryer. Hot tools like flat iron will dry your hair out. If you want blow-dry your hair while avoiding unwanted frizz, it's a solution to add heat protectant before blowing for minimizing frizz and heat damage. Set it on the lowest with diffuser attachment on blow dryer. Blow dry downwards as this will not only smooth the cuticle but also prevent prevent frizz.
Keep 3A curls hydrated.
When 3A hair is moisturized, it will have a different look and touch. Low porosity hair which doesn't do well in absorbing water might affect the way hair reacting to product. In order to keep hair shaft soft and malleable, it's a good way to moisturize your hair with deep conditioner, creams and oil so that the water won't evaporate and leave hair dry. Let the leave in conditioner spread down along hair and keep strand stretched. This process takes a long long time to do, so you need a lot of patience, but the results can last comfortably for up to a week.
Use sulfate-free shampoo
Clarifying shampoo containing sulfate, parabens and alcohol will dry out your natural hair. They incredibly dry and damage your strands. Sulfate-free shampoo effectively cleanse your tresses with gentle ingredients which boost niacin, biotin, and vitamin B6 to help stimulate hair growth.
Night care is vitally important
Sleep on a silk or satin pillowcase. Cotton pillowcases might make your hair tangled and lead to frizz as well.
Brush your hair with wide tooth comb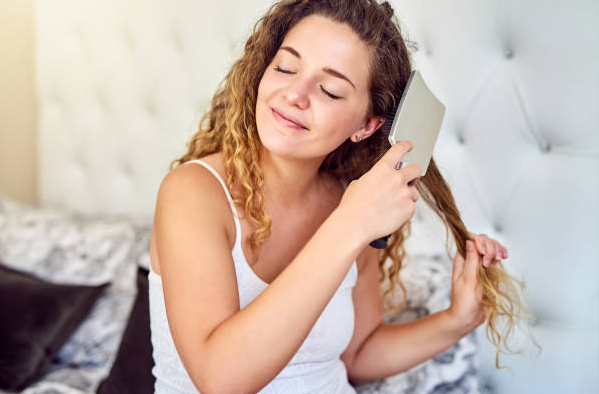 Brush through your curly hair with wide tooth comb regularly every day to minimize tangles. The less you brush it, the worse it be. It is always a good way to brush through your curly textures with a spray bottle. Spritzing the hair with water and separating curls by hand to maintain the tip top shape.
What oil is best for 3A hair
Liquid oils like argan oil, coconut oil, shea butter, olive oil, castor oil,almond oil care optional that you can get easily. It's better to have a test and make sure your hair porosity in advance. High porosity hair would like thick products like coconut and olive oil while low porosity hair is suitable for lightweight oils such as argan and almond oil. Choose best oils suitable for your texture.