Transitioning to natural hair is a transformation process from relaxed or straightened hair to natural hair during which you have two ways to finish it—big chop or trim the dead ends slowly until you get 100 percent natural hair. The steps to transition to natural hair seem to be universal, however, no two people will experience the same process and the results are different for everyone due to different relaxed hair length, trimming frequency and occasional hair illness like breakage or hair loss. Therefore, transition to natural hair takes time as short as several months, as long as years. If you are going to embark on a journey of transition, here are some hacks for easier transitioning to natural hair.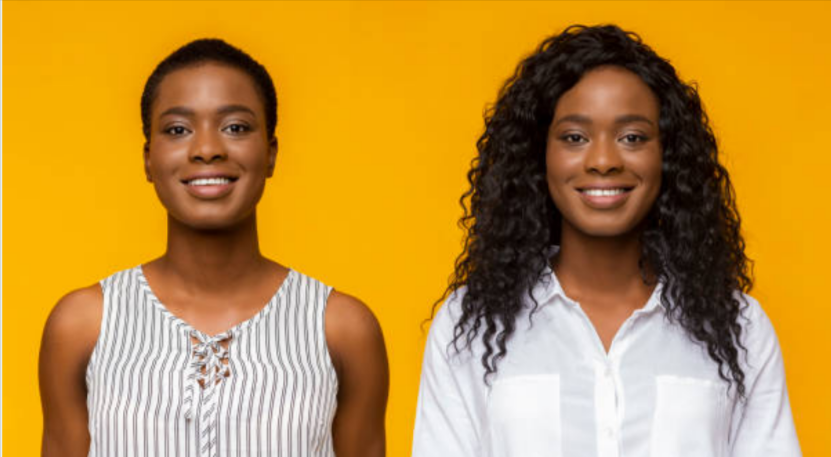 Determine how you are going to transition
Doing big chop or growing your hair gradually can take months to see the difference and it takes longer to achieve chemical-free according to how long your hair takes to grow out and how you protect it during the transition process. If you are going to do big chop, you would need some time to adjust yourself to be accustomed to your new style when you are out. Or you can wear human hair wigs and weaves when you have an event. If you are going to transition to natural hair gradually, then you should learn more tips to prepare for the transition process.
Avoid heat styling as you can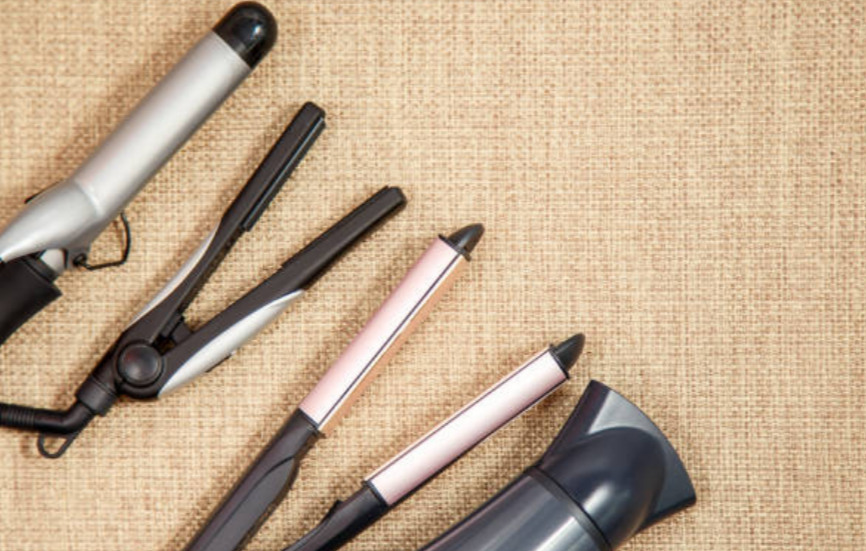 If you're used to putting heat styling or blow drying your hair then you may need change since your hair being in such a fragile state. Heating tool is drying your hair out and it would make it prone to break much sooner although you want to keep your hair straight. Another reason why you should get rid of the habit of using heat is heat will affect your curl pattern and the new curls may still be stretched out, warped, or heat damaged. When you're completely transitioned to natural hair and wear your hair washing and twisting, you will see the difference in your natural hair.
Be gentle with your hair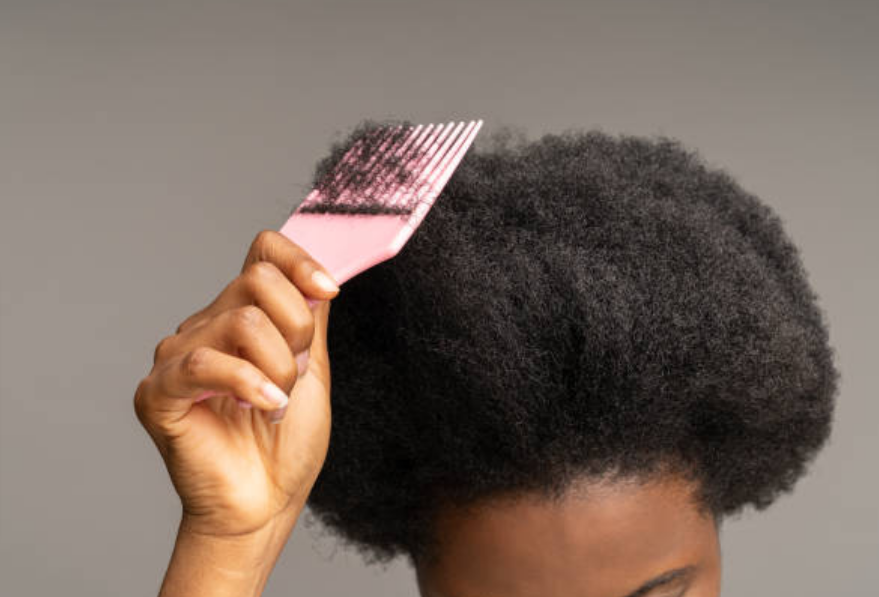 If you are going to wear your hair with protective styles, be gentle with your hair especially when detangling. There is a dividing line between where your natural hair grows and your relaxed hair stays. That is the line of demarcation where your hair could easily snap. Detangle your hair carefully and work through your hair with fingers or wide-tooth comb when you are taking shower. Some suggestions hold that right tools make the difference because good tools can reduce your headaches such as silk bonnets, headband and brush. If you are going to deal with your natural hair everyday, you will need good tools then.
Trim your hair regularly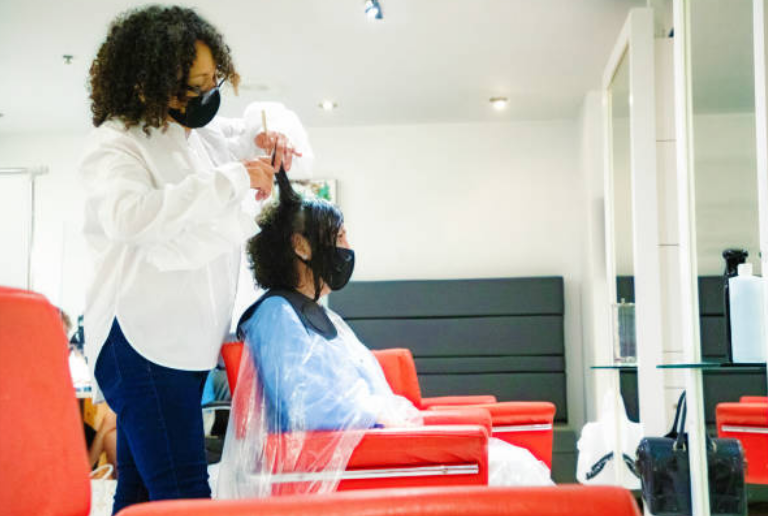 Some people do the big chop in one fell swoop for drastic hair transformation while transitioning gradually is another choice. Trimming your damaged ends like you're wearing relaxed hair is necessary and important in case of hair breakage and snap, especially in the first few years. 
Natural hair can grow a quarter to half inch per month and trimming your ends every month or every three months can make room for new growth so that maintain your hair length and keep your healthy because snapped and broken hair could affect your natural hair. How often trimming your hair depends on how long you want your transition lasts. Trimming regularly will shorten the process and make your hair in natural state finally after trimming inch by inch. During the process, you can wear weaved braids with hair wig or curly clip in hair extensions matching your natural texture.
Keep your hair moisturized
Find a good deep conditioner and a moisturizer. If your hair will not be taken care of with moisturize and conditioner when transitioning, being chopped might be better because they will eventually break. Moisture is the most important thing when transitioning to natural hair because transitioning hair is very fragile and they need be hydrated to maintain the elasticity and then keep your fragile curls growing. You should be more careful with the demarcation line where your new growing hair and your relaxed hair meets because they are the most compromised part.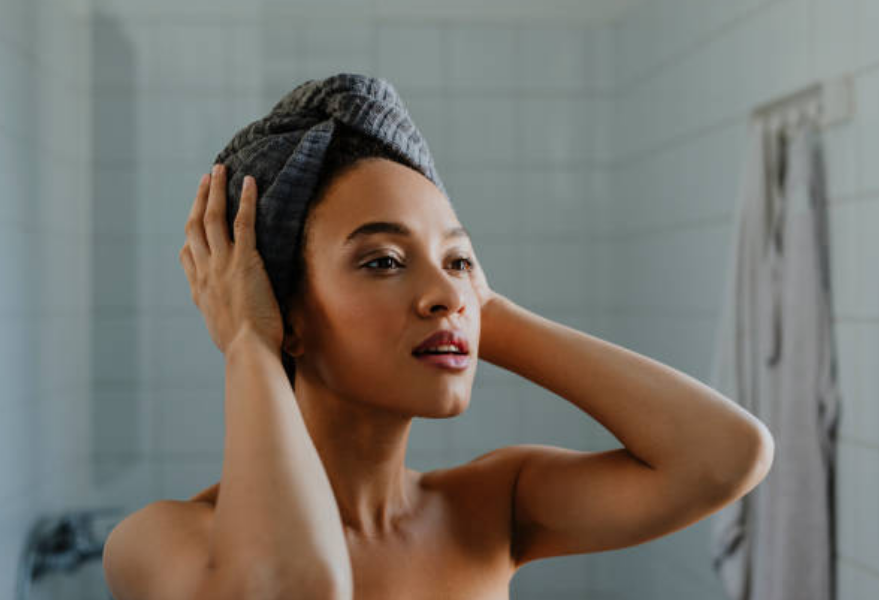 In addition, you should keep away from factors that will dry your hair while moisturizing, like heat styling and hair products with drying ingredients. Heat or chemicals on the processed hair can strip moisture from your natural hair. And it will be more difficult for natural oils on your scalp to move down the hair shaft as your new curls grows. Hair products with drying ingredients prolong the transition process because the drier your hair is, the more breakage it brings and it takes longer to finish the transition. Sulfate shampoos, conditioners and alcohol-based stylers are the causes of breakage. Look for shampoo with moisturizing formulas for natural hair and moisturizing hair conditioners, and replenish moisture often on the demarcation where your new growth and straightened hair meet.
Be careful with protein treatments
Protein treatments can strengthen the hair cuticle by fixing the cuticles and can be one of the best natural hair products, but low porosity hair is sensitive to protein and will be stiff and fragile with extra protein. Identifying your porosity type at first is important to keep your hair healthy and growing. Take a strand of your hair and just place it in the water. If your hair is floating, it means that you have low porosity hair and the cuticles are sealed. It's not allowing any moisture in, so it's not sinking to the bottom, if the hair strand is kind of just staying in the middle and floating just where it's supposed to be, it turns out to be normal hair. And if your hair has sunk all the way down to the bottom of the cup, it means that your hair took in the moisture. That's high porosity hair.
Make your scalp clean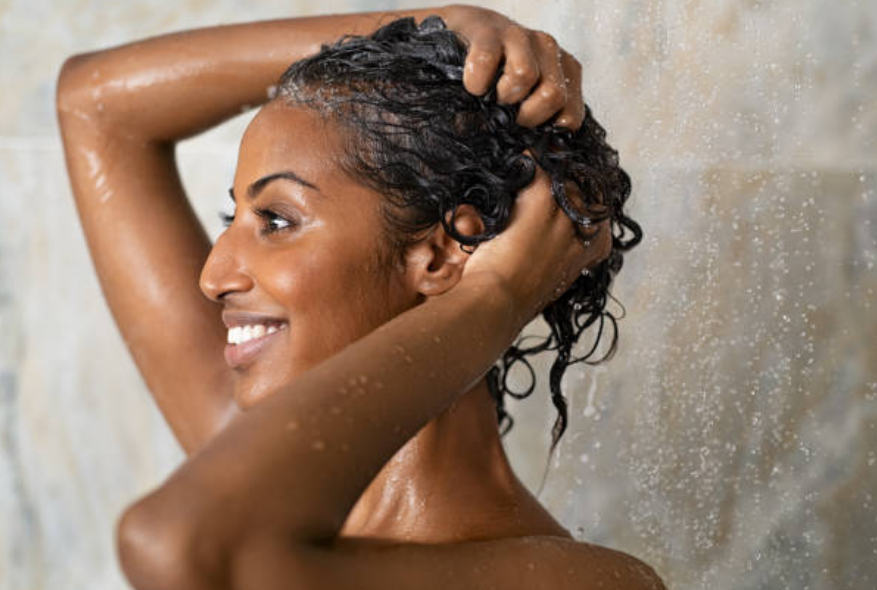 It is important to ensure no build up of products and oils on your scalp. Keeping your scalp free of product buildup help hair growth. When oils and products amassing on the scalp, they will blocks through hair follicles and if your hair follicles are blocked, there's absolutely no way to grow your hair. If there are flicks and stuff on your hair, they will eventually cause your hair to thin out or break so you're going to end up having pieces of patches. So make sundries away from your follicles.
Experiment with protective styles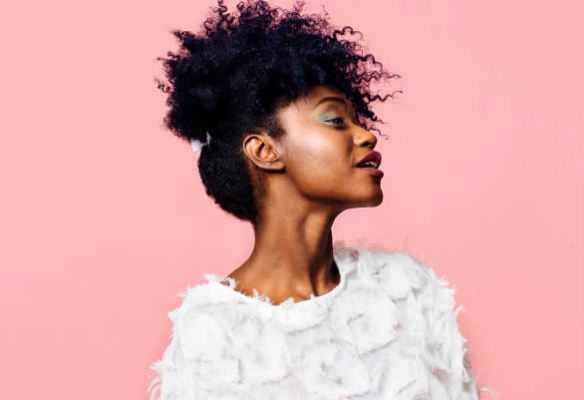 If you want to transition long term, find protective styles because much manipulating combing twisting out every other day can really affect your hair. It will be in a fragile state. Protective styles minimize manipulation and keep your hair tucked away—Faux locs, French braids, Fulani braids, Feed in braids, Twist braids, Chunky twists, Marley twists, wigs and so on. It's easy to do if you just cut your hair after letting your natural hair grow.
Protective hairstyles will also reduce heat damage which prolong your transitioning process and change your curl pattern. Braids and twists are easy to make your natural texture highlighted and help cover the demarcation line of your new hair.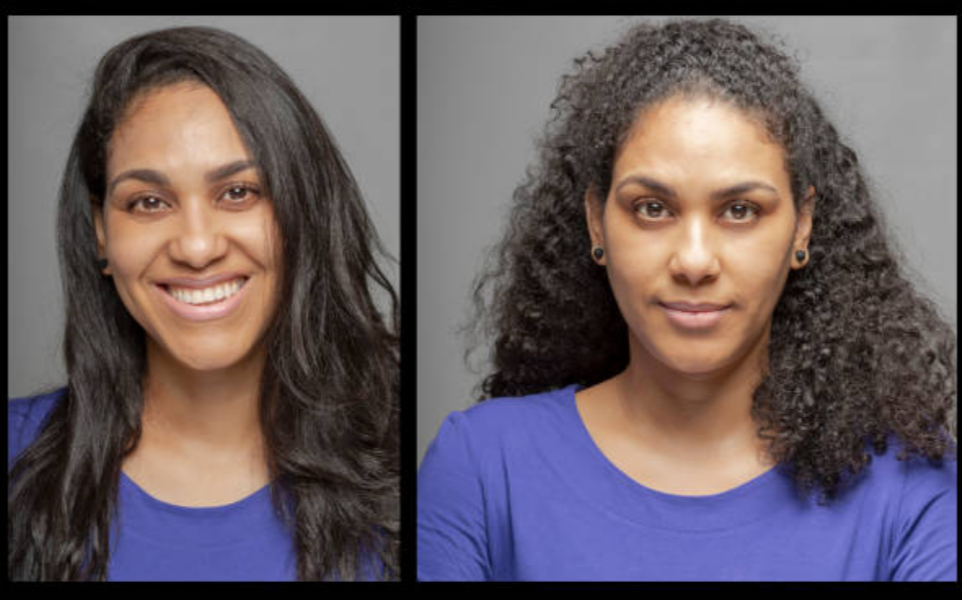 There are plenty of protective styles you can have a try which reduce hair breakage and friction as well as promoting hair growth. But you should mind not adding tension of baby hair on hairline, temples, and nape of the neck.
Find a style last three to five days. It can be difficult for natural and transitioning hairstyles to last that long, but braids and weaves are helpful for keeping your hair not being touched and taking care of your hair underneath. That is an amazing protective style because you're not going to do any manipulation to your hair.
A wig or weave will protect your scalp against the elements. When you're wearing your hair in protective style like buns, braids or weaves during transitioning process, you should still focus on hair care and hold on a consistent washing and conditioning schedule to keep your hair moisturized and healthy with sulfate-free cleanser and silicone-free conditioner.
Find out what works best for you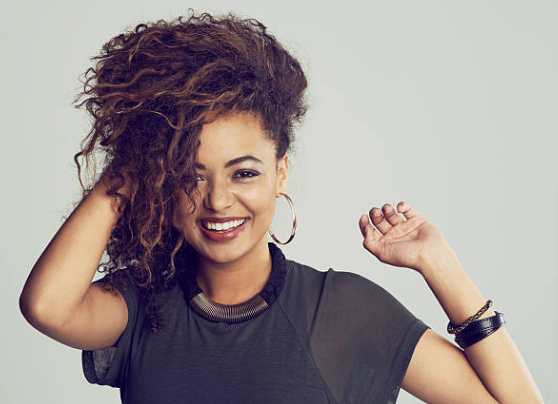 For many people going through transitioning process, it is easy to find people say that there are hair products working best and recommend to you when you look for the trick of managing your natural hair no matter in videos or articles. There are so many products that work and they actually do most times but there have a possibility to lose effect on you. It's better to find someone having a similar hair texture to follow but you still should be careful because what works for another person may not work for you.
The main products that you will need in transitioning is a good deep conditioner and leaving in conditioner as well as hair jel if you're doing creative styles like bantu knots. You just need moisturizing your hair as you're keeping it in protective styles.
There are a lot of transitioning to natural tips giving great ideas on transitioning and how to manage transitioning hair. But these ideas is not a panacea and there is not a system suit for everyone, so that you have to find what works for yourself. You can take experiment on twisting your hair every week, wearing a sewing braids, putting on wigs or hair weaves and figure out the most useful one.
The curl patterns are not fixed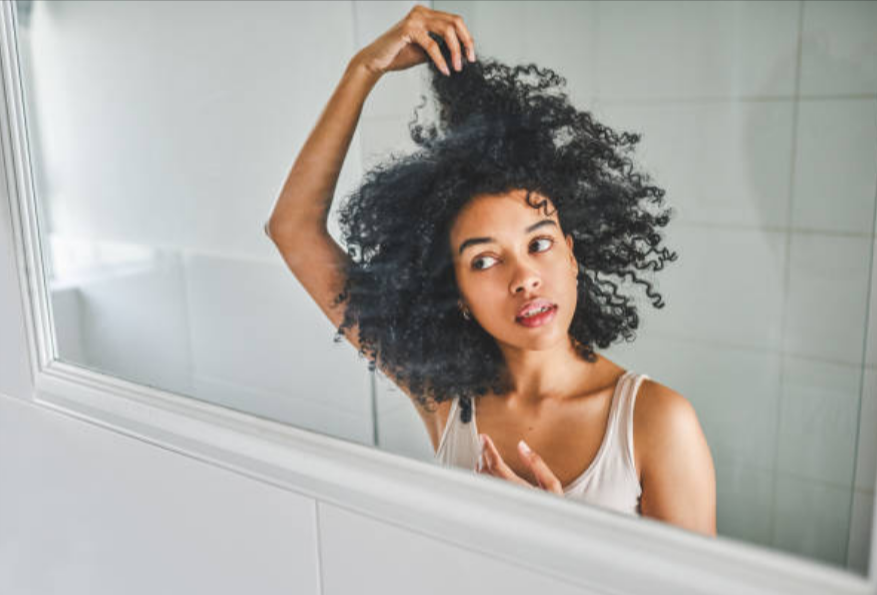 When you're transitioning to natural hair, it's easy to have a look at your growing hair pattern and you will find that the curl patterns are different in different areas on your head. Something that you be mindful is that when you're transitioning, you going to see the final curl pattern until those relaxed ends are gone. Before the ends of your relaxed hair leaving your head and your hair completely turning to natural, you will not see your goal pattern. The reason why your hair will look extremely different is that the relaxed hair still hanging on to your natural hair and it's pulling and distorting the curl pattern of your hair. Even after finishing the transitioning, your curl pattern is still not fixed and will change. Your hair will look completely different once it's fully natural.
Don't worry about hair shedding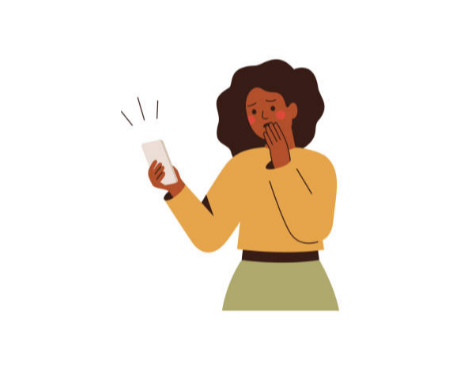 85% of your hair is always always in the anagen phase while 15% is always in the telogen phase. That is why your hair would always shedding, and hair shedding will be more when transitioning to natural hair so that shedding is completely normal. There is no need to worry about hair shedding and breaking because your hair may be actually growing. But if you are suffer from excessive clumps of hair shedding and your hair is more susceptible to breakage, then you should take measures to change.
Be patient with the transitioning process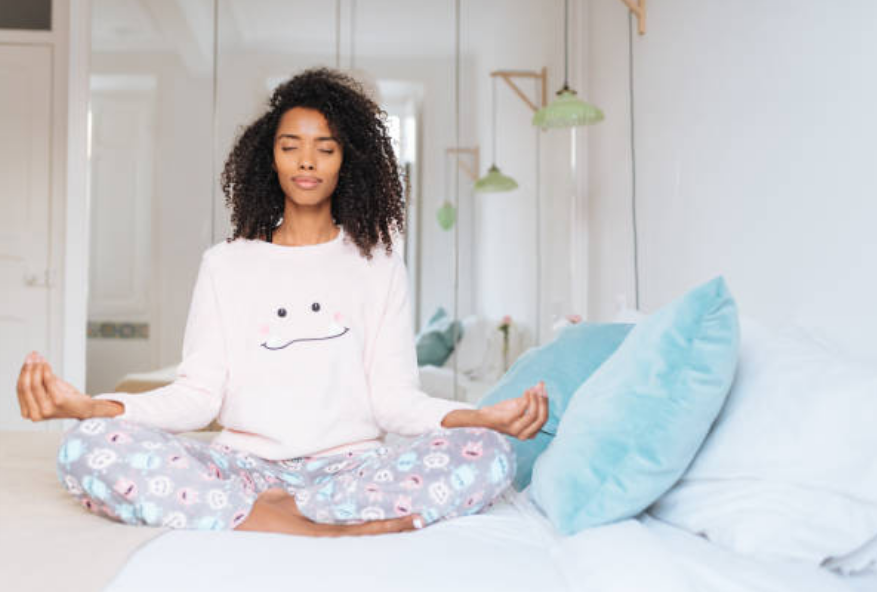 That sounds easier said than done if you are transitioning to natural hair, especially if you're not used to managing 2 kind of different hair textures at the same time. This is definitely a long journey but you have to be patient with your hair and the changes in your hair if you decide on how you're going to transition. People always emphasize the importance of have patience when you're transitioning because you are the person going through these hard stages. The transitioning process might not go quite as you expected and lowering expectations will make the process less frustrating. Just enjoy yourself from hair care and always try different protective hairstyles.
Try some hair accessories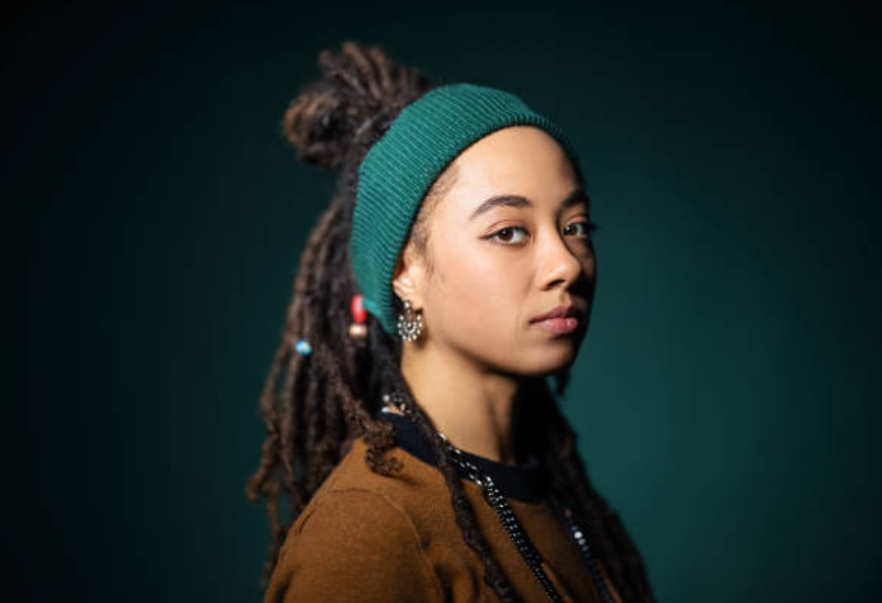 Scarves headbands, hair cuffs, hair claw are the cherry on top and you can hide the new growth, free yourself from hair styling while making your life colorful especially when you take protective hairstyles. In addition, silk pillowcases, silk bonnets, and silk scrunchies all can keep your hair from breaking and losing moisture.
Curly clip in hair extensions will be the preferred solution
Whether a big chop or transitioning gradually, you would keep short to medium hair for a long time and you might not used to that, or you have to deal with dry, brittle ends. A solution to that is Curly clip in hair extensions and this is a very healthy and natural way of incorporating length and volume to your hair and helping you feel beautiful as you even transition.
Spiral Curls for 3a-3b Hair Texture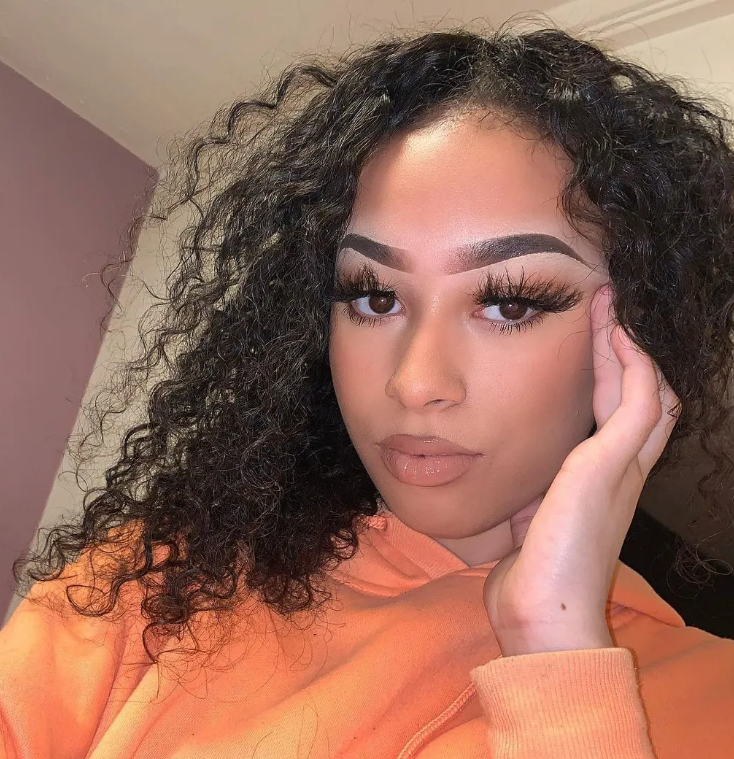 Best curly clip in hair extensions for transition help you get through awkward growing out stage. They are really helpful in concealing your dead ends and wrapping them in with the hair extensions.
Natural Curly Clip-In Extension for 3b-3c Hair Texture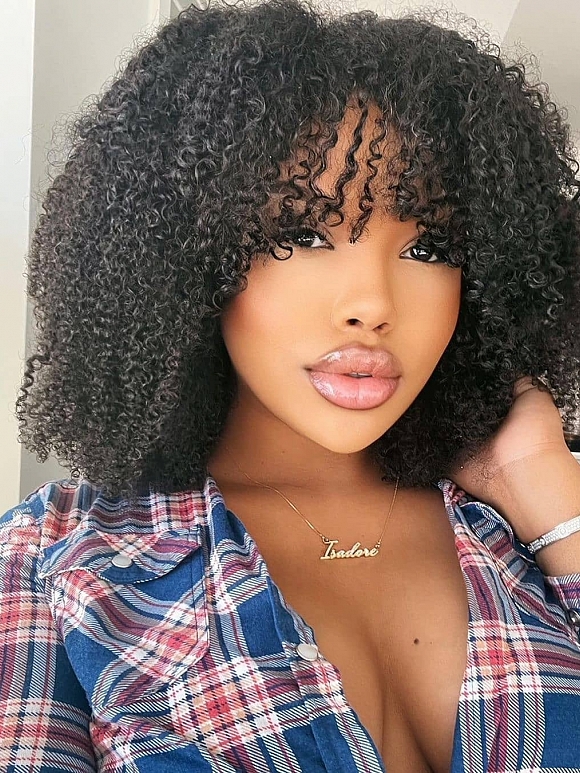 When you have an event where need to look nice and if you are not confident in wearing natural hair all the time, curly clip in hair extensions make you glam and beautiful. Therefore, they are super good way of getting confident as you transition, especially if you're impatient. There's so many natural hair people going through the curly hair journey and the process of transitioning to their natural hair and you will know how hard it is.
Water Kinky Curly Clip In Hair Extension for 3b-3c Hair Texture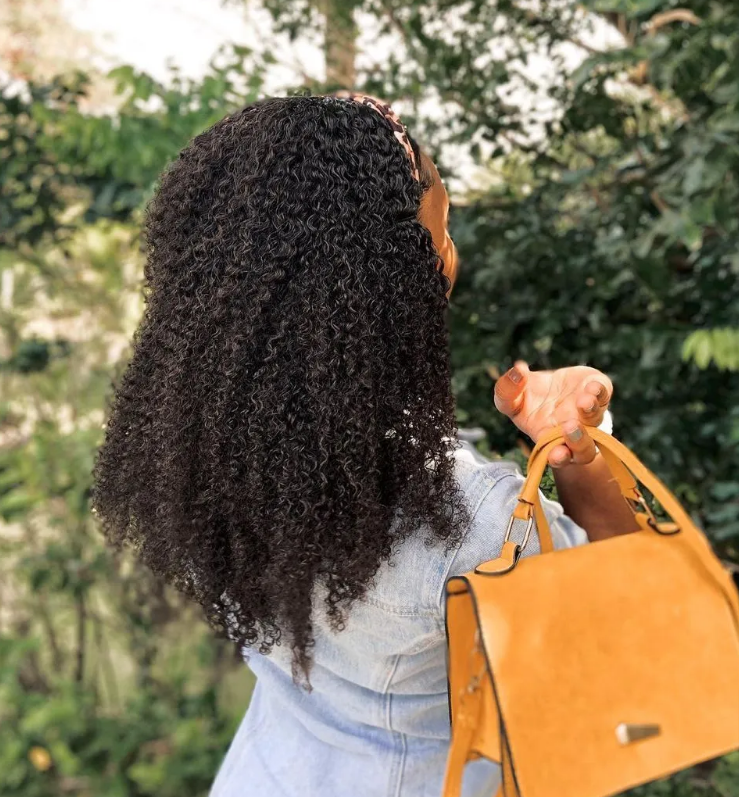 Curly clip in hair extensions can actually help your hair grow if done correctly and hair extensions can also act as a protectant from damage and give you the ability to style your hair in different ways.
Kinky Curly Clip In Hair Extension for 3c-4a Hair Texture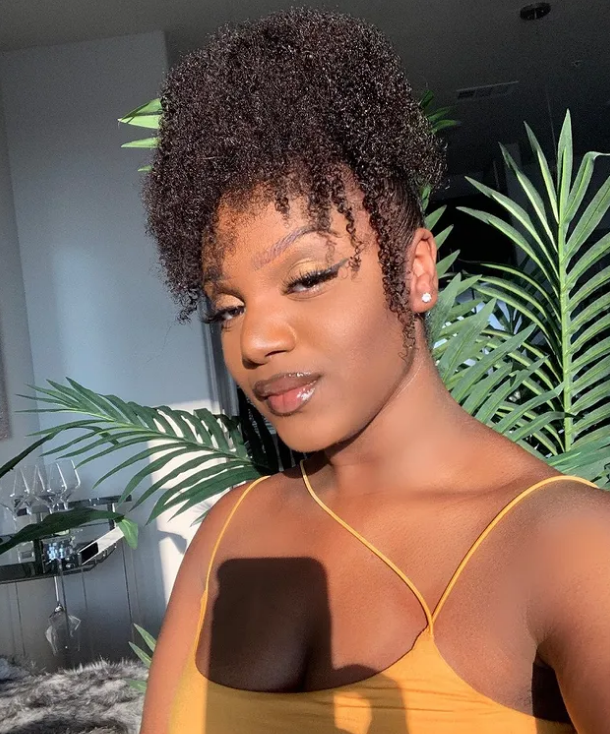 Best human hair clip ins have soft and beautiful curls and even after multiple uses over months, the hair is still as beautiful as the day you received it. They can blend well with your natural hair and are easy to maintain as well as versatile for abundant ideas and styles.
Water Jerry Curly Clip In Hair Extension for 3c-4a Hair Texture
High quality Curly clip in hair extensions can be colored and styled just like natural hair with heating tools with the right protection. With proper maintenance, clip in hair extensions could last from 6 months to a year. They are flexible and alternative—the color and length can be changed whenever as you like.
Coarse Kinky Clip In Hair Extension for 4b-4c Hair Texture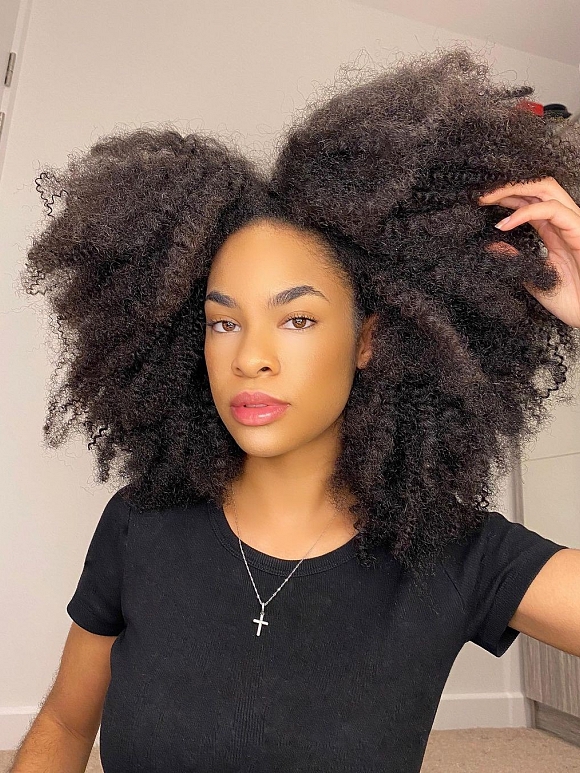 Clip-in hair extensions are securely attached to your natural hair in clips without tools, chemicals, or glues so that they will not damage your growing hair.
The textured clips in extension sets are all double wefted hair. If you would like to get natural look for adding length, volume and body, Everyday Fine 5 pcs Set is enough and if you want a ultra full glam look, go for 10 pcs ULTRA FULL SET.
If you are planning to transition to natural hair, making adequate preparation is the most important thing you can do before setting foot on the journey. You may have learned a lot of dos and don'ts for transitioning to natural texture. Learn how to care for your relaxed and natural hair texture, figure out your hair type and select the best hair products fitting for your hair best and collect styling ideas that you wanna try. Then start your transitioning journey.