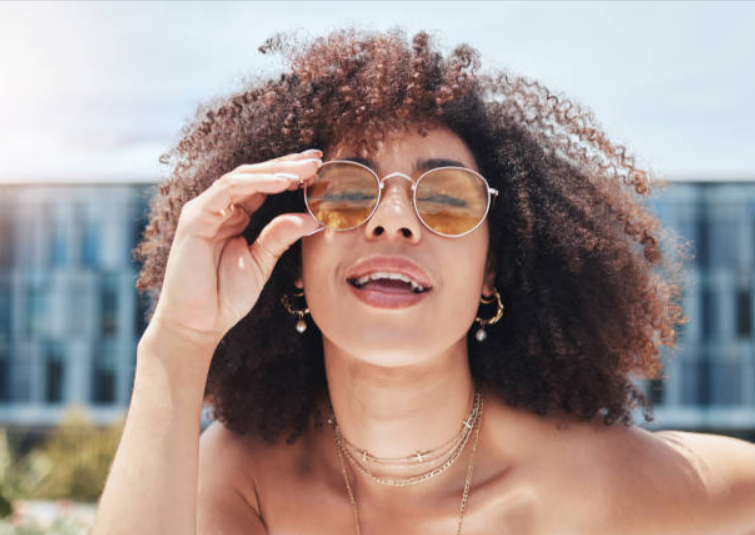 Clip-in hair extensions are always considered to be one of the most popular temporary hair extensions, as well as the easiest, fastest, and safest way to get long and thick hair available in the market in just minutes.
This attachment method is always popular because it's easy to apply and maintain which can be perfectly blended with your natural hair and create a full look for you. To learn about whether it's good option for you to buy a set and which will be right for you, please read ahead.
What Are Clip In Hair Extensions?
Clip-in hair extension, also known as clip-in weaves, from its name may be derived its meaning—is a type of hair extensions attachment way with wefts of hair which can be easily attached by simply clipping them into your own hair by multiple small pressure sensitive clips.
One set of clip in hair extensions includes several wefts of hair coming with the clips already attached to them which means that you can simply take the wefts and clip them into your hair at no costs. Clip-in hair extensions are the perfect way to get thicker hair and longer hair instantly.
The weft refers to the length of the extension itself in the horizontal direction when it's totally expanded—for example, it might be a smaller 3-inch weft wide with two clips attached or a longer 7-inch wide weft. Most clip-in extensions sets usually contain multiple wefts with different length. If you're after a full, thick look, more pieces are necessarily needed.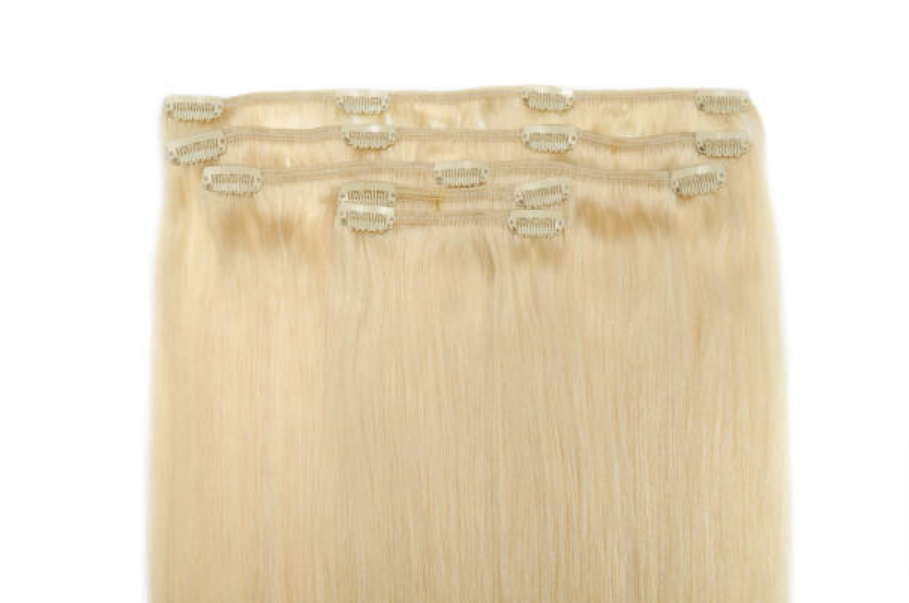 The best hair extensions are virtually undetectable in your hair and matter with your lifestyle. For example, if you often take shower, work out, swim, or exercise at regular intervals, it is better to consider temporary hair extensions such as clip-in hair extensions as a result from that they can easily be taken out for these activities and installed back in when needed which not only ensure proper sanitation but also make your hair extensions last longer, bringing less damage to your natural hair.
What Are the Advantage of  Clip In Hair Extensions
Greenhand-friendly: Clip-in hair extensions can be removed and repositioned by anyone without pressure.
Simple installation: Installation is a snap in a matter of minutes before getting the length and volume you want — it can be clipped in, styled and removed in minutes without turning to salon.
Available and affordable: Multifarious types of clip-in hair extensions are accessible from online stores as well as entity shops.
Long-Lasting: With proper maintenance, clip in hair extensions could last from 6 months to a year.
Flexible and alternative: Color and length can be changed whenever as you like.
Minimal damage: Clip-in hair extensions are securely attached to your natural hair in clips without tools, chemicals, or glues.
It seems that clip-in hair extensions are difficult to make at home, but when you put into practice, the result will be trans-formative—it is quite easy to achieve in the space of a few minutes.
How To Install Clip In Hair Extensions
Clip-in hair extensions always do well with their easy application and removal. If you after an easy and comfortable hairstyling experience then follow us to make clip-in hair extensions.
1.Take an overall shower and blow out your natural hair to get rid of any dirt. Brush your hair thoroughly from top to the bottom. Because scalp grease or dirt would result in the hair extension loose and fallen.
2.Section your hair into layers and clip the rest on the top of your head which is conducive to installing the clip in hair extensions in case of getting the extra hair sandwiched in between. Each section you put the clip need be combed and sprayed. Fix the clips with an anchor in case of slipping out. Where the anchors will be depend on your hair texture, but they should scattered evenly around the sides and back of the head.
3.Take your clip-in hair extension weft out and open the the clips. Insert them over your sectioned hair and gently slide them on. Press the clips to keep them in place when they are properly merged with your natural hair.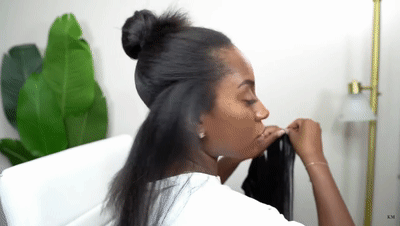 4.Repeat last step until you get the volume you want and the clipped areas are properly covered.
5.When you finish adding all of your clip in hair extensions, gently comb your hair and enjoy the hairstyle designed by yourself.
If your clip-in hair extensions are installed incorrectly and are not clipped in the right way, then they are most definitely prone to falling or getting loose.
Do Clip-In Hair Extensions Damage Your Hair
Not at all. Clip-in hair extensions are securely attached to your natural hair in clips without tools, chemicals, or glues. The clips stops the hair extensions from slipping with strong hold while not pulling your hair and the little clips on one weft distribute the weight of hair extensions which minimize the damage further. What really damage your natural hair is not hair extension itself, but incorrect install, unreasonable use, inadequate or excessive care process etc.
Excessive product such as hairspray and oily creams may cause clips slide of the hair extensions

Heavy usage will break you hair off

Inadequate hair care results in excessive oil making hair extension slip off
How Long Clip In Hair Extensions Can Last
Clip in hair extensions can last six months at least and the life span could be extended up to a year or even longer depending on how often you wear and how well you take care.
Clip in hair extensions made from human hair can last six months to a year with regular maintenance and proper care. Human hair extensions of high quality could be treated as though they are your real hair. To extend the life span of your clip in hair extensions, it's imperative to detangle and wash them regularly as you would do your own hair. In other words, there's no need to your hair care routine you've already formed.
Can I Wear Clip In Extensions Everyday
Much like anything else in life, going too far is as bad as not going far enough. You can wear clip in hair extensions all day long in a short term as long as you take care of them properly and keep in mind to take them out before you go to sleep. However, we don't recommend you to wear them everyday for a long period of time because this will cause damage both to your hair extensions and your natural hair.
Wearing clip in extensions everyday may bring strain on your scalp and then lead to headaches because it will pull out the hair and make it strained all over the time. If you feel that the clip in hair extensions are pulling or something uncomfortable, it's a hint that you need adjust them now. If it occurs to you that you're having headaches and straining from your scalp or hair, take your extensions out for a break to make your hair ease and relax your scalp.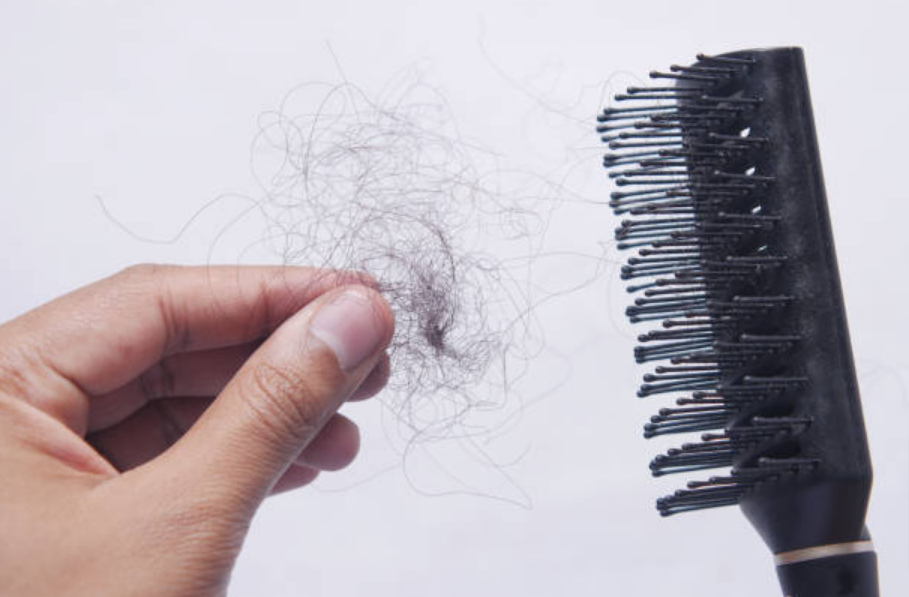 Your clip in hair extensions may wear out quickly if you wear them everyday for a long time. The excellence of clip in hair extensions is that you can put on them and remove them any time as you want. However, the more often you wear them, the sooner they will be worn out. To rationalize the utilization of the clip in hair extensions, it's recommended to take off your hair extensions in proper time for better care.
If you are wearing clip in hair extensions every day for a long time, you are tend to experience traction alopecia and bald spots. Most clip in hair extensions wearers regard this hair extension as a less expensive alternative to semi-permanent hair extensions. Clip in hair extensions do have weight no matter how lightweight they are.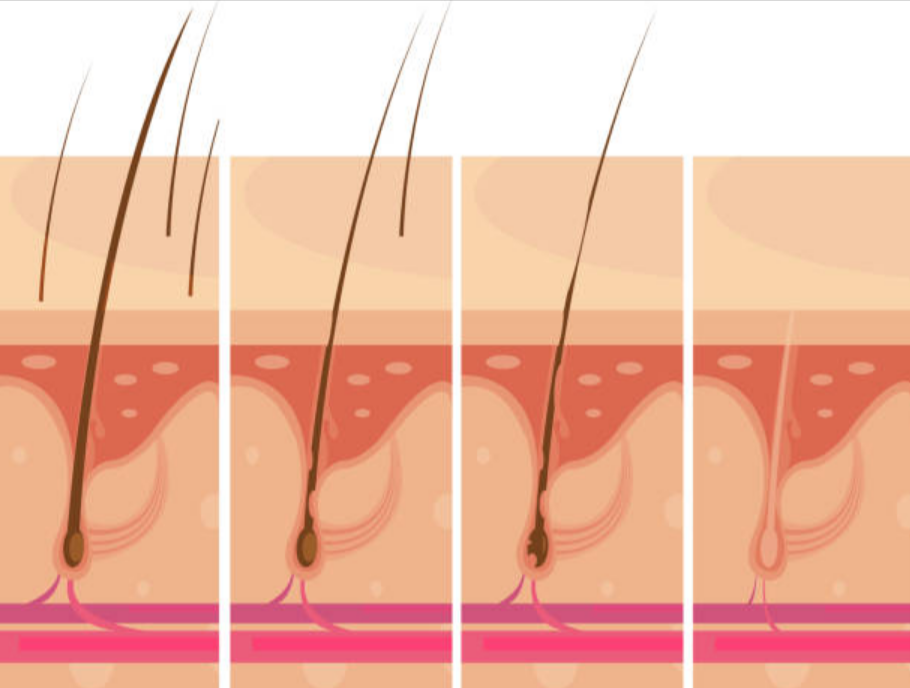 Clip in hair extensions wearers who make daily ponytails and updos for a long time with clips as semi-permanent hair extensions get even more strain and damage to your hair. Clip-in extensions themselves won't cause more damage to your natural hair than wearing it in a pretty tight ponytail.
The beginning breakage of alopecia may not be noticed because clips are installed in the back of your head where is not convenient to observe the damage that's being done. When wearing clip in hair extensions every day for a long period, the weight of the clip in wefts will pull out your hair one by one and your natural hair begins to fall out little by little, eventually leaving large bald spots where the clips are placed.
Once bald spots occurs, it will be harder for to to obtain semi-permanent hair extensions as there will be big gaps in the back of your hair no place to attach semi-permanent extensions.
All in all, wearing clip ins everyday for a short time will not bring damage to your natural hair just make sure that you are wearing them correctly and take them out at night. If you feel uncomfortable with your extensions, just take them off and then clip correctly to avoid tugging and make sure clips in the direction along with hair growth.
How Often Should You Wash Clip In Extensions
Every 10-20 wears.
Clip In hair extensions do not need to obtain oils from your scalp as your natural hair and there is no need to have them washed as often as other hair extensions. We recommend washing your hair extensions every 20 wears or when you find that product are amassed at your scalp because the less you wash your hair extensions the longer they will last.
Can I Sleep With Clip In Hair Extensions In
Sleeping with your clip-in extensions will cause damage your natural hair, scalp and your hair extensions.
Everybody may turn and roll when they fall deep asleep and enter a state of unconsciousness. You can image what your hair would be when you wake up. As you roll around at night you'll pull the hair and put a strain on the clips which will lead to damage to your hair and scalp as well as hair extensions. Keeping them in will cause your hair extensions tangled with your natural hair and damage your clips.
Remove clip-in hair extensions before getting sleep is as important as removing your makeup before going to bed. Clip in hair extensions designed as non-permanent hair extensions and they should be taken off before you go to bed to give them a break while you're sleeping. Take your hair extensions out, store them and leave your hair free. When taking out your clip-ins, brush and detangle them from top to bottom to limit tangling during the removal process.
Can I Swim With Clip In Hair Extensions
We usually don't recommend clip in hair extensions wearers swimming with your extensions. It's a piece of cake to remove your extensions before getting into the pool and clip them back after enjoying yourself. Chlorine from swimming pools.
Chlorine and sodium from salty water as well as dirt from all bodies of water will all bring damage to your hair extensions by stripping the moisture while your hair extensions lack natural oils and there is no way of repairing themselves because they can't get that from your scalp. In addition, swimming with your clip in extensions may lead to the extensions tangling with your natural hair,  You'll find your hair dry and tangled which is harder to brush and easier to breakage.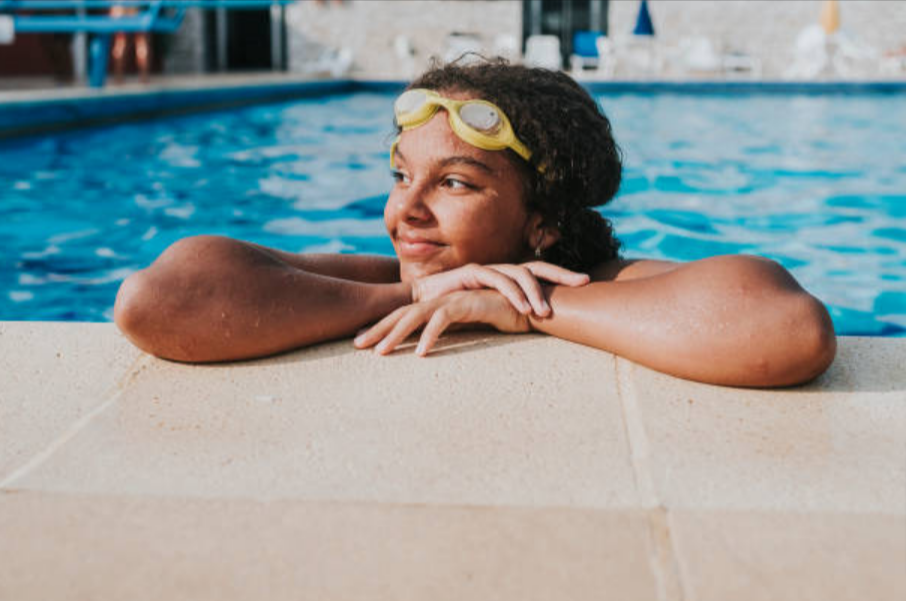 If you would like to wear your extensions in the water, it's imperative to do some precautions before swimming with your extensions to protect your hair as far as possible. Here are some things that you can take into consider to minimize the damage caused by salty water.
Moisturize your hair deeply. Apply sufficient amount of moisturizing conditioner or oil to your clip in hair extensions before getting into the water which is conducive to preventing salt from causing too much damage to your extensions.
Comb out your hair and tie your hair extensions up before swimming. If you take a dip without holding up your hair, your extensions will be terribly matting and tangling which may cause unnecessary breakage when you try to detangle them after having fun.
Wearing a swimming cap. It protects your clip in hair extensions from being ruined by salt water. Choose one fitting your head best—neither too loose nor too tight. This is the best option if you want to swim with your hair extensions.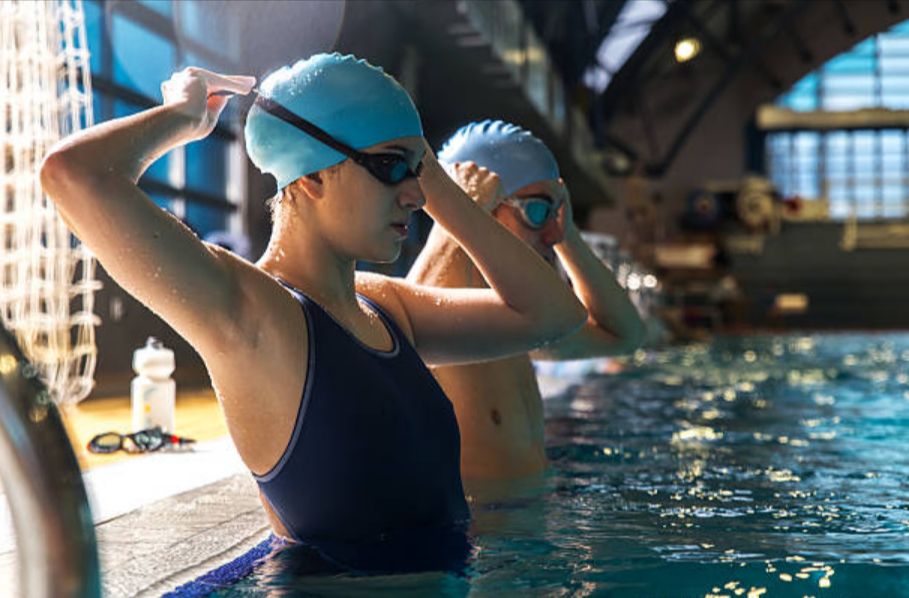 Post-Swimming hair care is equally vital to your clip in hair extensions.
Shampoo and condition your hair as soon as possible after swimming with sulfate-free shampoo and leave-in conditioner to rid your hair extensions of the harmful minerals that will dehydrate your hair out and consequently replenish your hair with moisture. Both your natural hair and your hair extensions need TLC and you can apply nourishing natural oils after shampoo and conditioner to your hair extensions as caring your natural hair.
How To Take Care of Clip In Hair Extensions
Hair extensions are a great way to add both length and volume to your natural hair. Of course, when it comes to how to take care of hair extensions, It's important to note that you should form a proper hair care routine that will make your hair extensions keep best.
Install your extensions correctly.
Maintaining your hair extensions starts with how you install them. Poor installation can lead to damage to your natural hair and shorten the life span of your clip in hair extension.
Be Gentle When Brushing.
Brush your hair extensions every time before installing and after removing and detangle them after each use. One thing every hair extensions wearers should bear in mind is that brushing your hair extensions gently every time.
Brushing heavily will bring too much pressure which will make the clips become loose and your hair extensions will slip out easily. When combing and detangling your extensions, use a wig brush or a wide-tooth comb and star brushing from the ends to the root. Gently brush will help reduce shedding and breakage.
Choose gentle shampoo and conditioner.
It's fine to wash your clip-in extensions once a month. It seems like a long time, but clip-in extensions can not get the natural oils as your hair does and washing them too often will make them dry and brittle.
It's important to take care of your extensions and use conditioner after shampooing. What is premium of clip in hair extensions is that it can be taken out for cleaning and caring. For clip in hair extensions, just like other types of hair extensions, use a mild shampoo and conditioner that don't contain sulphates, parabens and silicone and provide lots of moisture and hydration.
Conditioning sprays and oils that designed for using on the ends are conducive to keep your hair healthy, glossy and moisturized.
When washing and conditioning them, turn the shower to warm water while hot water will strip the natural oils from your hair extension as well. To expand the life span of your clip in hair extensions, you could spray them with a leave-in conditioner on them and store them in a silk or satin bag and take moisturizing and repairing hair mask overnight. Rinse your hair extensions thoroughly next morning to clean the residue and prevent the extensions from slipping.
Avoid heat tools as possible.
Heat tools will dry your hair extensions out as well. If you want blow-dry your extensions while keep the lifespan of your hair extensions, it's a way to add heat protectant before to prevent your clip in hair extensions from heat damage and set it on the lowest with a diffuser. Pick up your clips and blow-dry downwards as this will not only smooth the cuticle but also prevent the hair from being tangled as your extensions are blown to different directions.
Store your clip in hair extensions properly.
If you have clip-in hair extensions, it's necessary to store them properly. Keep your extensions in box or bag to keep your extensions safe and tangle-free. Storing them in bags or boxes will keeps dust off your extensions which works well for both short and long-term storage. Put them somewhere away from the sunlight and keep them in a cool, dark place.
Finding the best hair extension set that suits you best is a tricky task. You should take several factors into consider—quality, texture, material, color, length, quantity and so on. But when you can combine them together and choose the best for yourself, clip-in extensions can be such an good way to create volume, fullness, length.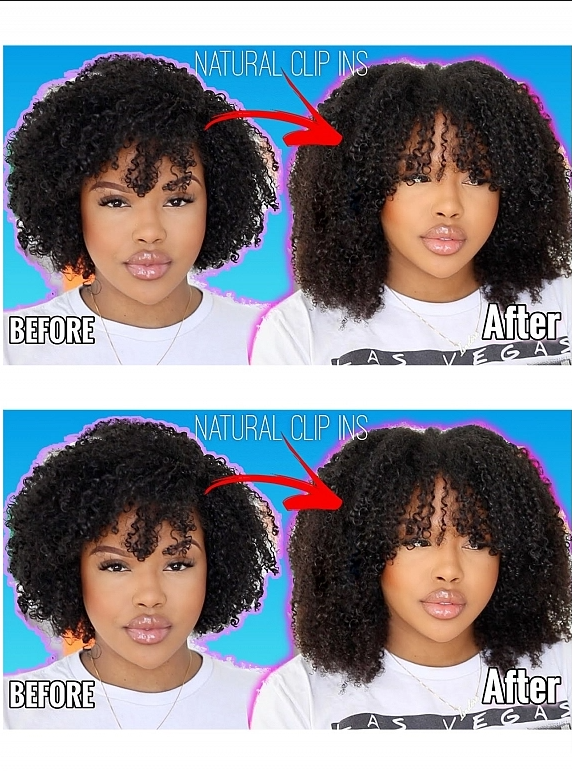 Quality
Quality is usually the main factor been taken into consideration when shopping for clip-in extensions. What the material used matters.
Clip in hair extensions made by real human hair is the best in terms of quality. It builds a natural look with smooth and intact cuticles, and blends seamlessly with your natural hair. Synthetic hair extensions looks obvious, but they are significantly cheaper. It's up to you.
Color and length
Color and length depends on personal preference. You could make a plan on what color you want your hair extensions be for the next 12 months and it will last as long as possible. If you often wear the extensions in ponytail or updos, it's not so vital to match your natural hair perfectly, and you can opt for longer size. However, if you want to wear them with your hair out, it's better to choose a length not far from your natural hair.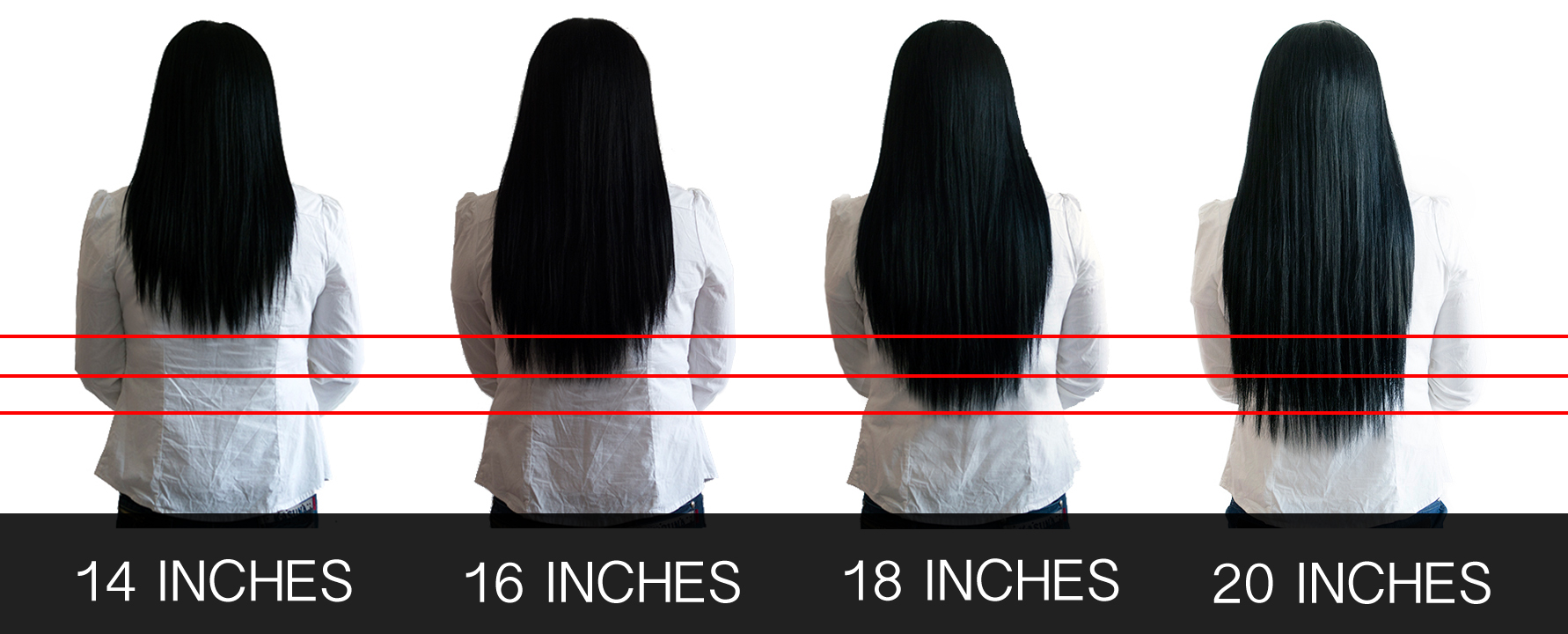 Quantity
A full head of extensions range from 6 to 10 wefts according to the effect you want to achieve. For example, curlsqueen clip in hair extensions contains 10 wefts and they are all double wefted ones and one set is suffient for a full head instead of two or three sets like other products and one set of even the shortest 14 inches weighs 175g.