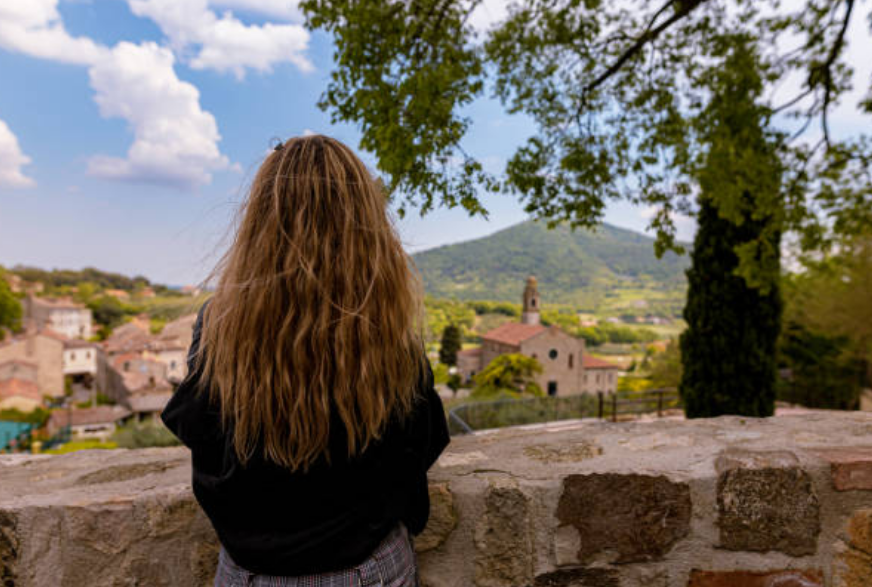 Tape-in extensions, which function as the name suggests, are hair sections pre-taped with medical-grade glue to your hair. They are placed on thin tape wefts and sandwiched between your natural hair about one to one and a half inches away from the scalp.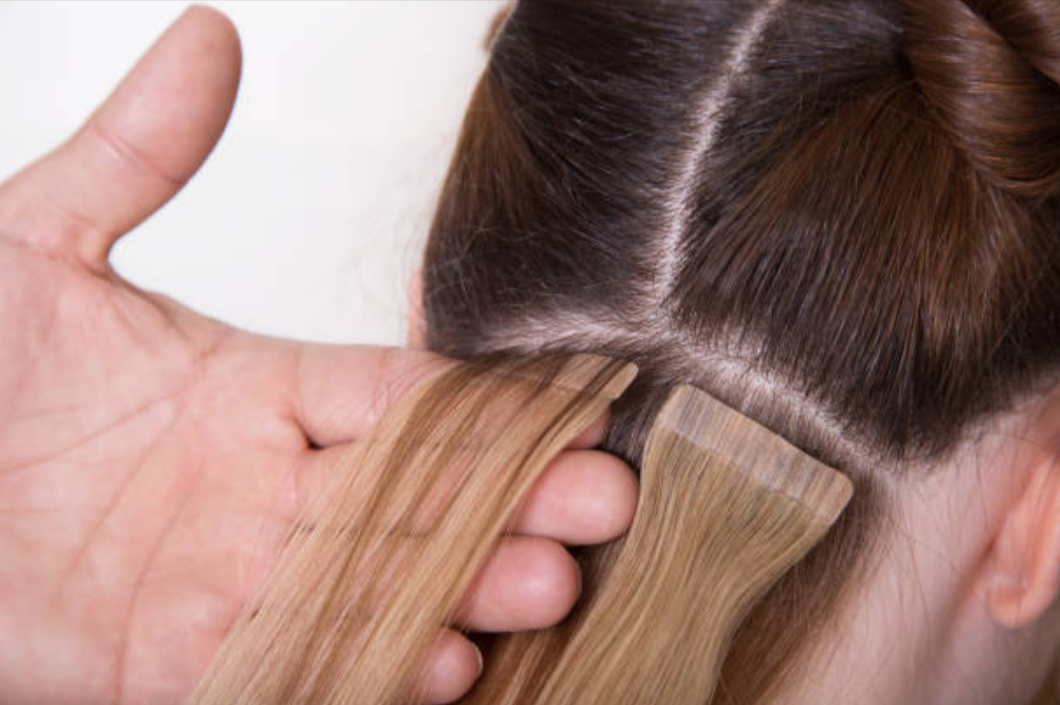 This kind of hair extensions are designed to adding length and volume to your natural hair for women who do not have too much time or experience in attaching hair extensions while minimizing the damage of semi-permanent extension. It can be applied in less than an hour, so you can greatly save the time it takes to establishing perfect hair. 
While adding volume or length, tape in hair extensions look pretty natural and undetectable. There is no need for you to prepare any special tools, chemicals, or heat when you decide install it, which bring less damage to the hair than other types of extensions.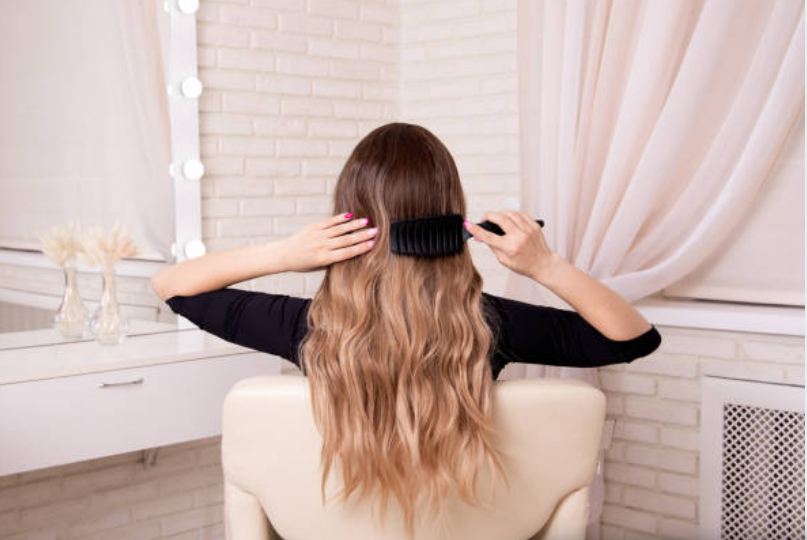 Tape in hair extensions would blend naturally with your natural hair for a seamless look once applied whether thick or fine hair you possess. With this technique, you would also acquire the appearance of longer and voluminous hair while keeping the ability to wash and style as you want.
CLEAN YOUR SCALP
At the beginning of everything, please wash your hair. Any type of hair extensions will last longer if you clean up your natural hair before applying them. Just wash and dry your hair as you normal routine.
PART YOUR NATURAL HAIR ALONG YOUR SCALP
Use your finger or a comb to make a horizontal part about an inch from the nape of your neck. The hair extensions will be applied near the line made by the part so that your upper hair will hide the layers.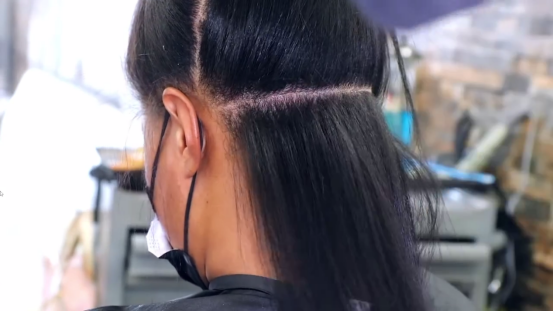 SECTION OFF THE UPPER PART OF YOUR NATURAL HAIR
You can use a hair tie or hair clips to clip it up out of the way, securing all the hair above the part line. Make sure it's completely cleared in case of any hair falling down and flyaways getting in the way while you're installing your extensions.
ATTACH THE TAPE INS
Basically there comes each weft with a little tab of tape. Peel off the little blue sticker and sandwich your natural hair between two wefts of hair extensions. Don't apply it too close to your scalp.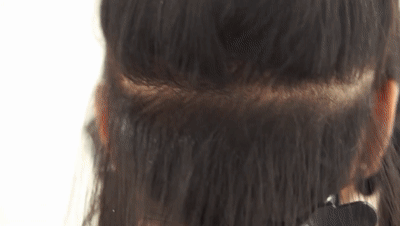 Make sure that when you stick two pieces together it can freely flip upwards and downwards without pulling on any of your hair. Pull the extension up to make sure it doesn't feel too tight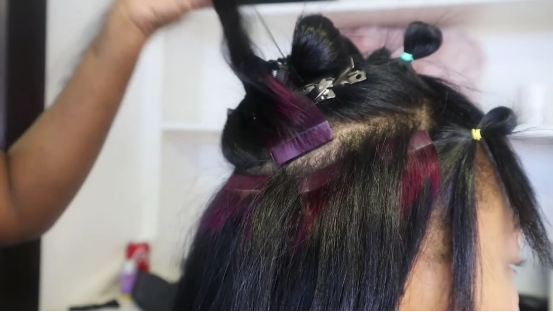 It's alternative for you to use a flat iron on medium heat and clamp the 2 pieces for 1-2 seconds after installing the tape in extensions which is conducive to making the tape expand and attach the hair stronger and more flexible.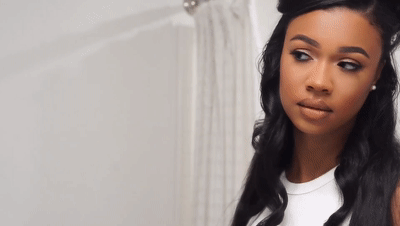 When you finish applying that first layer of tape extensions, flick the hair up and then clip it up out of the way.
If you've never applied hair extensions before, it's also a good idea to go to a salon with your tape in hair extensions exactly. It's incredibly quick, easy and pain-free.
One of the chief effects for tape in hair extension is adding versatility and achieving a more realistic look. For most consumers, the most essential business is that the natural hair blends seamlessly with the hair extensions. Hence, it's critical to choose a texture that closely matches the texture of your natural hair.
Virgin hair rather than synthetic hair
What is Virgin Hair?
Virgin hair is unprocessed human hair and untreated with any chemical alteration and cleansing process. It is 100% Pure Hair. Qualified virgin hair should meet:
Not been permed, dyed, bleached, and chemically treatment in any way.

Comes from 1-2 donor and ensures that 90% of the hair scales are intact

Pricing higher than other types of hair extension but last longer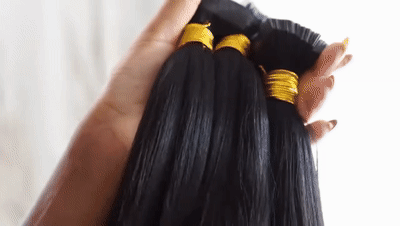 Why is Virgin Hair?
Healthy texture—There is the minimal health risk of side effects.

Natural look—Natural virgin hair is taken from the donor. The color appearing in the hair is natural.

Long-lasting—All virgin hair lasts Longer than any other type of hair extension, no less than half a year with proper care and maintenance.
Match your natural hair
Tape-in extensions are various in different hair textures. When new growth comes, your natural texture will be exposed. Purchasing a type that matches your natural hair will be best if you pursuing that it looks like growing right out of your scalp.
For 3A-3B Textures It's a ringlet curl which has an elongated S-pattern to 100% mimic type 3 hair with 30% shrinkage and high luster.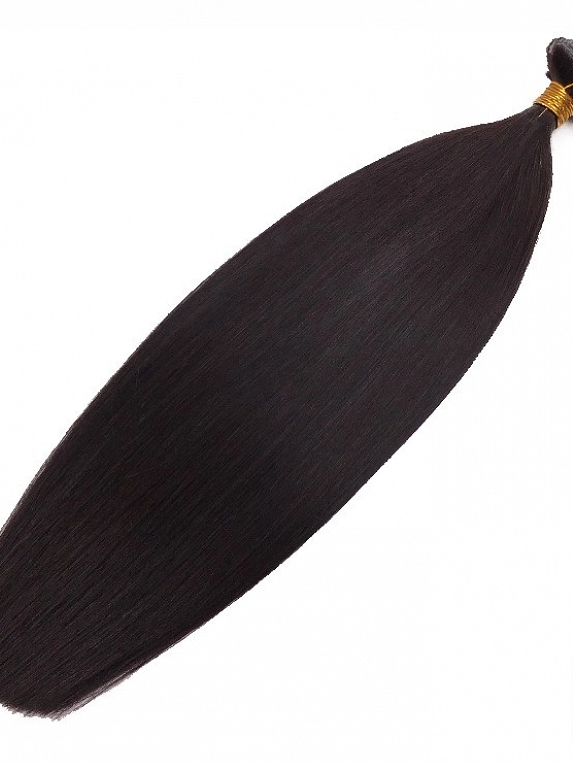 This hair texture resembles permed African American hair air dried or blown out. Most women who have permed hair will fall into this category of extensions.
Even when hair is relaxed or permed it hardly ever gets Silky Straight, there will be residual kinks or curls that decided to "fight" the perm. This is why heavy flat ironing on high heat is necessary to achieve silky straight look, so if you want to prevent the heat, this hair texture will be great.
Light Yaki is a very soft straight texture that is slightly coarse. It is designed to blend with permed African American Hair.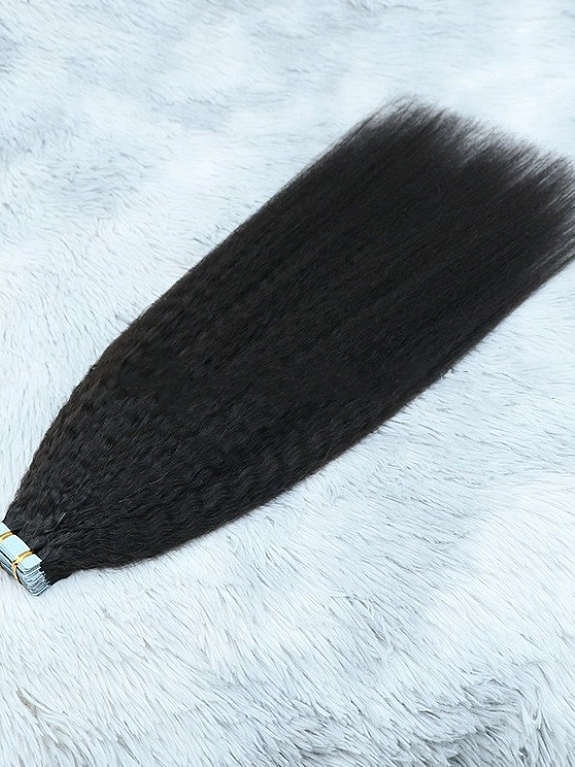 This hair texture resembles Natural 4a-4c hair blown out.
Ladies with Perm hair can wear this also. Coarse Yaki is a very soft and flowy texture which has amazing body and bounce. It is designed to blend with straightened or blown out hair.
If you have natural 3c-4b hair then blowing your hair straight and then it will blend with your coarse yaki hair extensions. If you have 4c and 4z hair you may need to blow your hair out then follow with a flat iron on a low setting.
If you have permed your natural hair before you can achieve this style by blowing your hair to blend.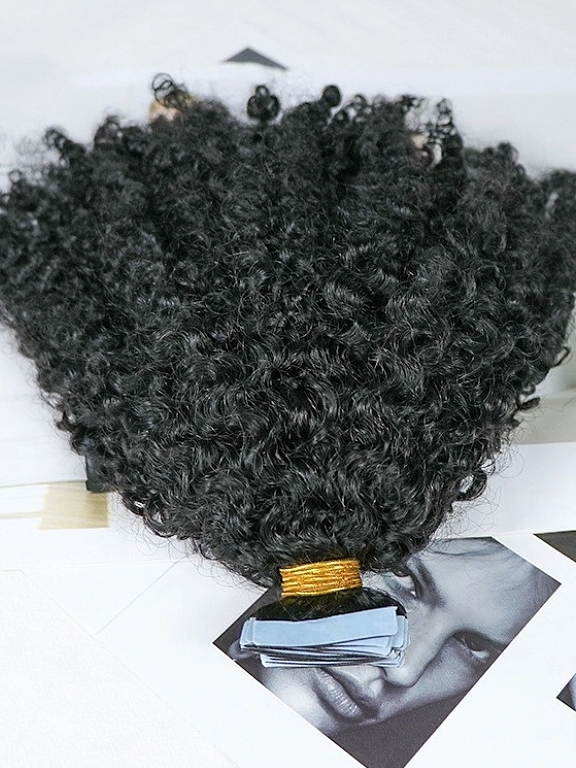 This texture is tightly coiled, can blend best with 4b and 4c hair textures. 
This texture blend well with blow out natural hair. 4b-4c textures need a flat iron to create that flawless blend on a medium to low setting which will not cause heat damage.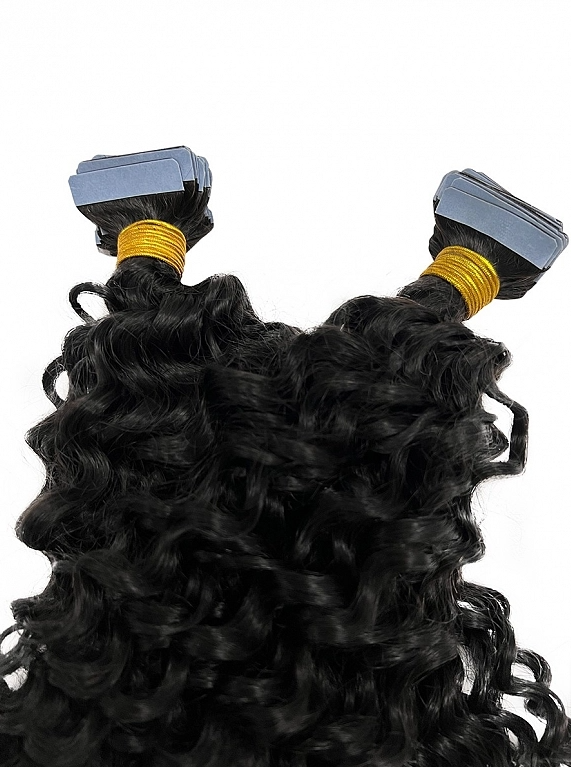 This texture is fit for looser curls.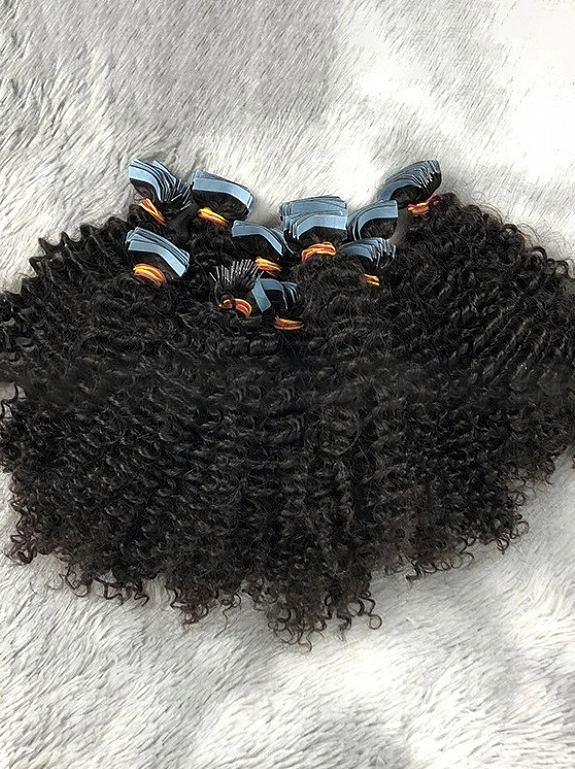 This texture is more of an "S"-shaped curl pattern, the curls are tighter than natural curly but looser than Afro kinky curly, which can blend best with 3c or 4a textures.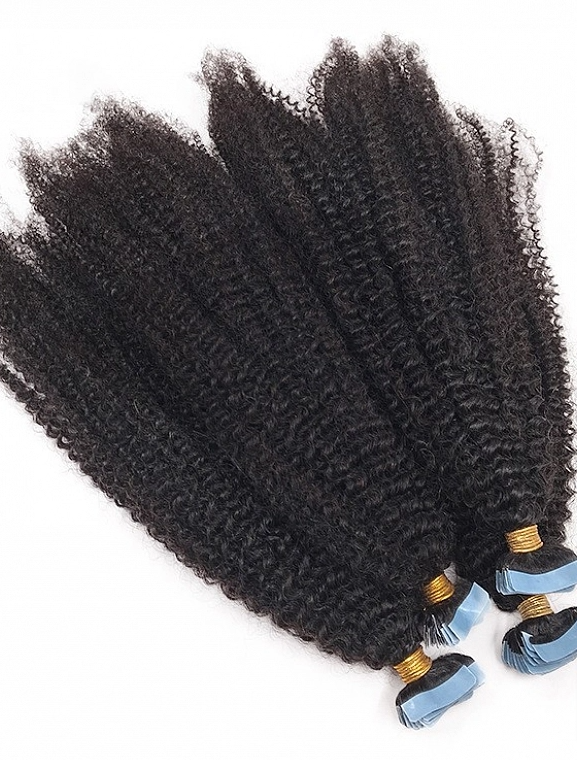 This texture has tight curls and more defined curly pattern than Kinky curly texture,which can blend best with 3c and 4a textures.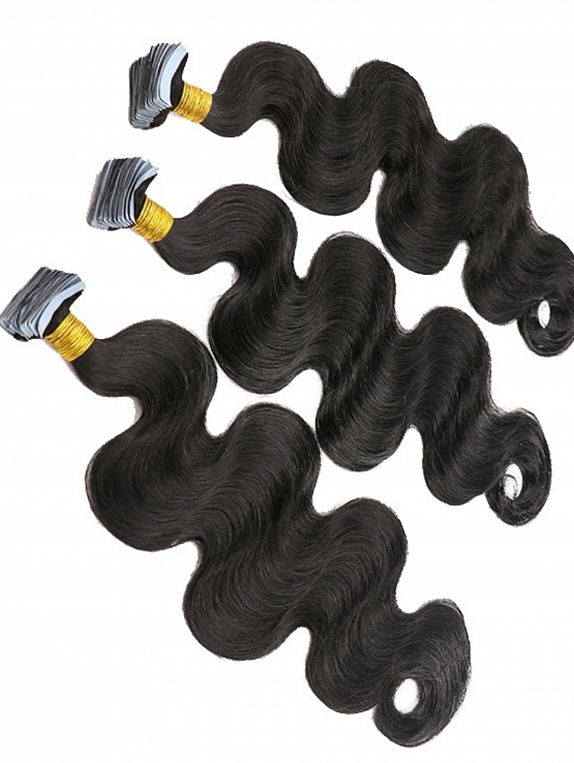 This is a loose, natural curl. It's not completely straight or curly which provides. The wave tends to flow in a single way, creating a smoothly wavy look, which will add body and volume, giving your hair a luxurious promotion.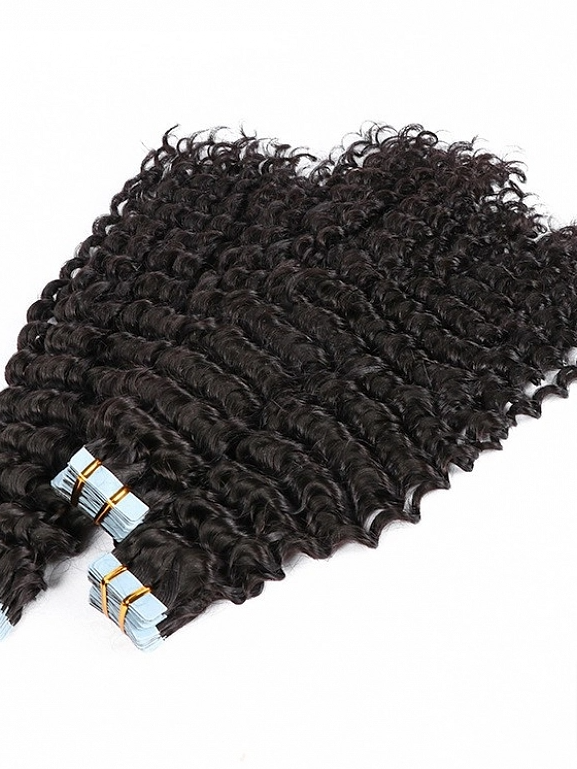 This hair texture has smooth, beautiful, tight waves. With plenty of tight curl, the deep wave hair texture offers an even and attractive feel. With tighter curls than body wave, it is the tightest wavy hair texture you can get without full curls.
When it comes to how much hair you need for a full head depends on, you should take several factors into account—the current length, thickness of your natural hair, as well as the expected result.
Here's a quick and easy guide: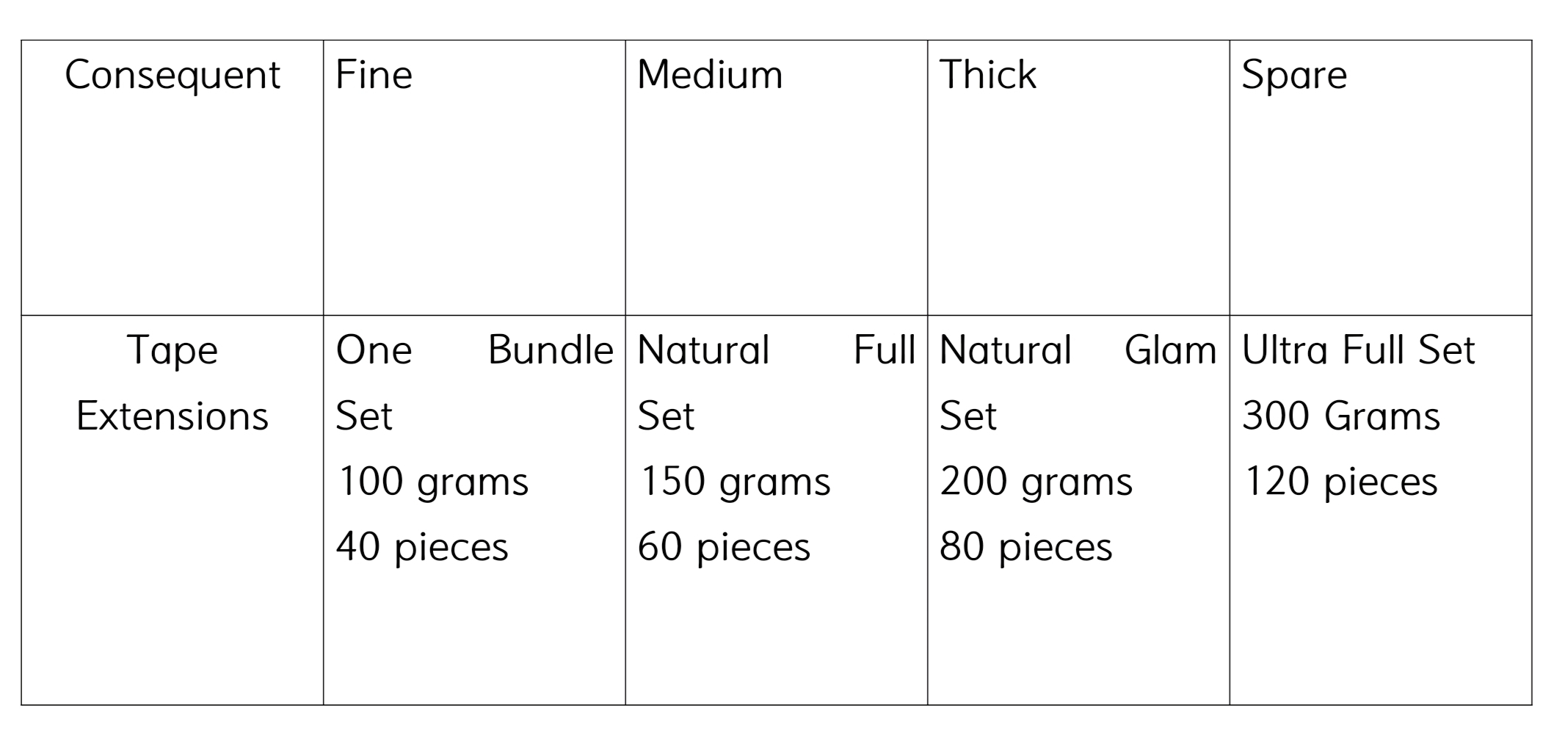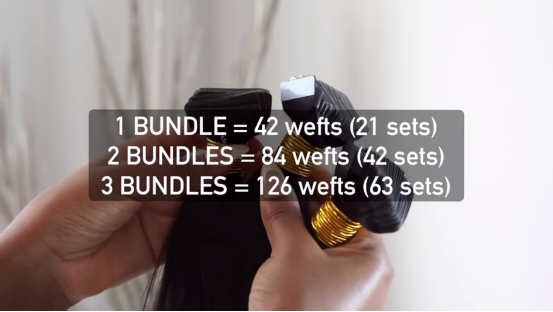 For thin/fine hair: We recommend ordering One Bundle Set.
The least amount of pieces we usually recommend for all customers is our standard 40 piece set. This one bundle set is enough for thin, normal or fine hair type, as most people use which can create 20 sandwiches.
For medium hair: We recommend Natural Full Set if you want bombshell hair.
We highly recommend having Natural Full Set for a natural look. This set contains 60 pieces that can create 30 sandwiches which is enough for natural hair people with medium volume hair to build a wonderful hairstyle.
For thick hair: We recommend Natural Glam Set if you want to add overall volume.
We usually recommend this option when asked how many pieces of tape hair extensions are enough for a full head of hair. This amount is perfect. Our 80 piece sets will create a full overall look with extra thickness and super volume for 40 sandwiches if your hair is not pretty thick.
We are absolutely in love with the result after using our curlsqueen tape extensions!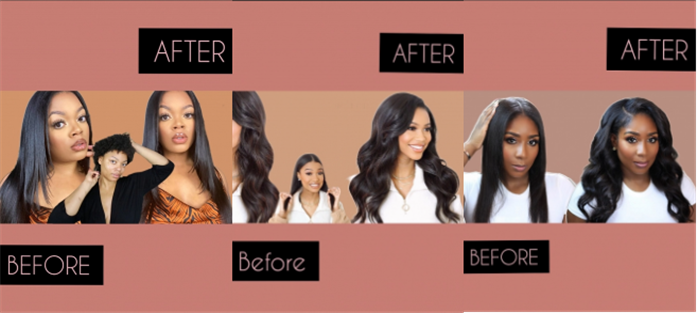 Tape in hair extensions made from human hair can be colored
Hair extensions made from human hair can be colored like your own natural hair while extensions made from synthetic hair not.
If your hair extensions are synthetic hair, it's hard to colour them because synthetic hair is made from plastic. If you're not sure what your hair extensions are made from, you can take a burn test.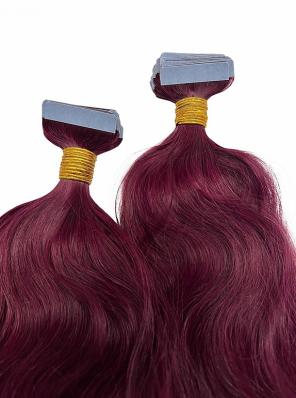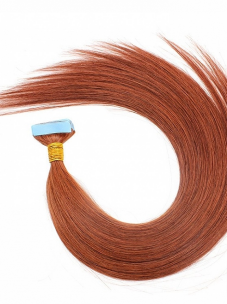 Human hair extensions can be colored only darker or the same color
You can darken your hair extensions but it's unlikely to lighten them.
If the hair texture you chose has been colored, then you'd need to bleach them first if you want to lighten them.
However, they have been dyed using permanent dyes, the color can hardly been bleached and it is a very damaging process that will lower the quality of your hair extensions and shorten their lifespan.
But if the hair texture you chose has no color options except natural color, then it is okay to be dyed or bleached to achieve hair color you want.
Ps:  
Avoid the tape area though in case that the dyeing process damage the attachment.

Most hair extensions will absorb the colour faster than your natural hair.
Tape in hair extensions made from human hair can be heat
Human hair extensions are more flexible and can be styled just like natural hair with heating tools with the right protection. When it comes to installing tape in extensions, heat also ensures a seamless look throughout your hair and eradicate obvious defect.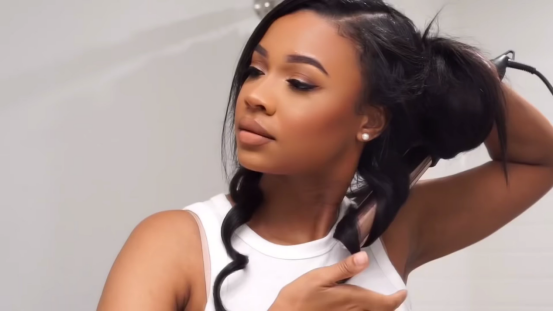 Ps :
Avoid unhealthy constantly styling with a heating tool

Take a break from the blow dryer, curling iron or straightener during heating process.
Not at all. Tape in extensions are the safest extensions.
The installment process are pain-free—just tape it to your own hair and there's no braiding, bonds or beading which would cause hair loss and discomfort.
They are pretty lightweight and won't put stress on your natural hair. Tape in hair textures won't cause any damage to your natural hair as long as you take care of them and brush gently at your root.
It is imperative that waiting for 48 hours at least before washing after installing.
Leaving some time for the tapes to bond with your natural hair. Washing your hair immediately just after installing will wet the tapes and they'll stop bonding and slip out while you're washing your hair or brushing it.
Wash your tape ins regularly
Not washing for a long time or excessively frequent washing ruin your tape in hair extensions in the same degree. Cleaning your hair extensions and scalp regularly will protect your tape in extensions from slippage and rubbing damage. Do not apply conditioner to tapes either.
Avoid products contain damaging ingredient
Products contain sulfate, parabens and alcohol will dry out your natural hair, ruin the tapes and loosen their stickiness.

Brush through your tape in extensions regularly
Brush your tape ins every day to minimize tangles. The less you brush it, the worse it be. It is always a good way to brush through your curly or kinky textures with a spray bottle. Spritzing the hair with water and separating curls by hand to maintain the form.
Night care is vitally important
Wear low ponytails, braid hair extensions into little braids and use a satin scarf or bonnet are available ways to keep extensions protected during sleeping. Making it easier, you can sleep on a silk or satin pillowcase. Curly and kinky textures could be braided into two or four sections before adding the protective coverings.
Definitely yes. It's quite OK to swim with tape in extensions as long as wearing a swimming cap to keep the chlorine from ruining the tapes and depriving natural oils of your natural hair, as hair extensions are prone to get damaged than natural hair and require extra nourishment and care.
Naturalists who wear tape-in extensions can work out as well. One of the biggest misconceptions is that working out and hair extensions can not be co-existed. However, tape-in extensions can have a daily workout regime as usual.
The length of time your hair extensions will last depends on your lifestyle and maintenance techniques. They usually stay on for 6 to 8 weeks while with careful protection, the life length of your tape in extensions could be expand 6 months to 1 year.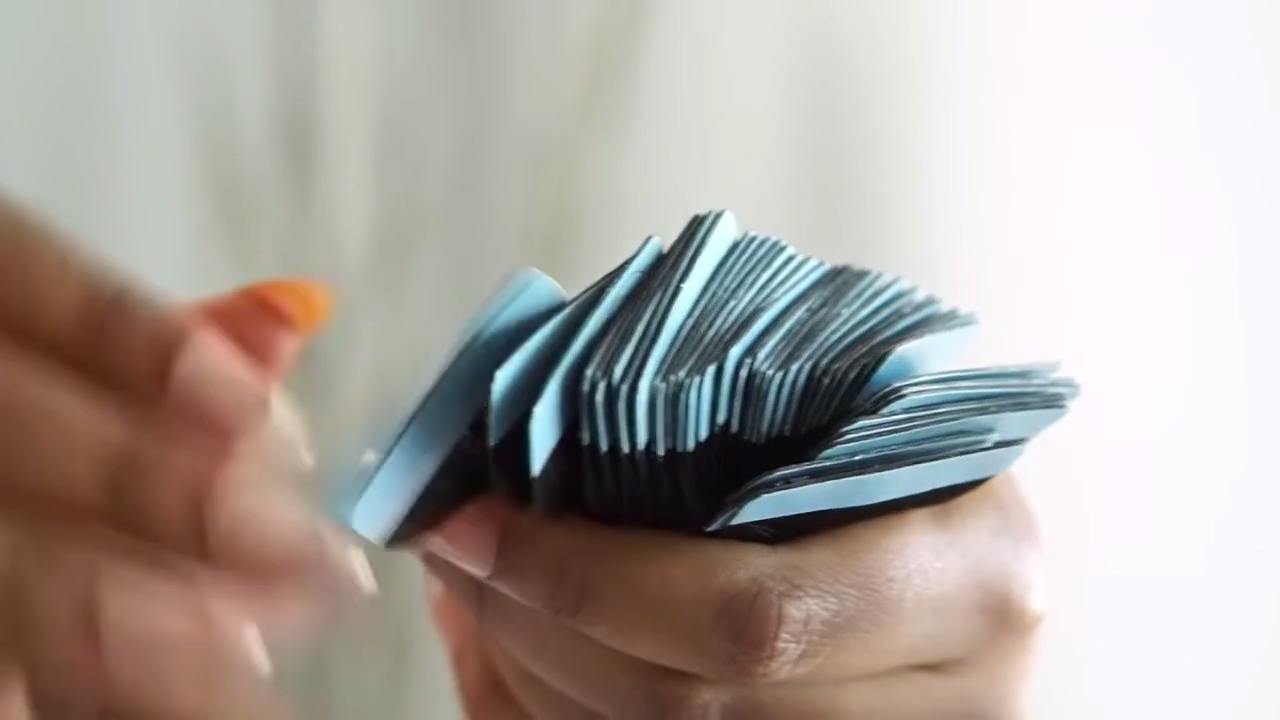 Tape in extensions of high quality are reusable. You just remove the tape extensions, clean them, replace new tape, and then re-apply them. That is why choosing high quality tape extensions is pretty worthy. And the removal of tape extensions takes only 15 minutes.
Removing hair extensions in salon is inexpensive if you have worries. And it can also be done by yourself.
To remove hair extensions at home, you will need alcohol-based removers. Alcohol-based removers are generally liquid spray and worked directly above the tapes.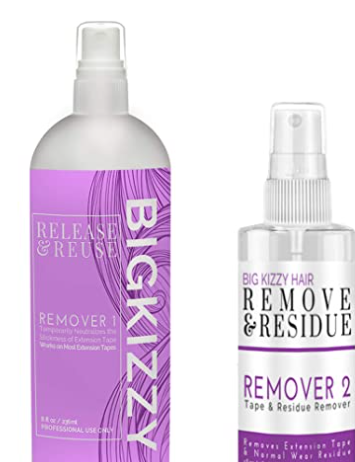 The removal process is easy as well.
Separate your hair to expose the tapes.

Wet the adhesive strip at the top of each extension with a few drops of alcohol-based removers and leave for about a minute for the remover to seep down and dissolve the tape.

Gently peel apart the two pieces of tape and take them away.

If you feel that there are still residue left, spray additional remover between the tapes, pull apart,  and comb out the hair.

Wash your extensions to clean leftover remover, condition and dry out them to keep them healthy.
To ensure that you are getting the best shopping experience and most cost-effective product, purchasing human hair is the right way to go.
Even though human hair is more expensive than synthetic hair extensions, human hair extensions are in high quality which will allow for more extended wear as the adhesive lasts for many installments. 
The cost of maintenance will depend entirely on how you take care of them and whether you go to salon and pay for hairdressers.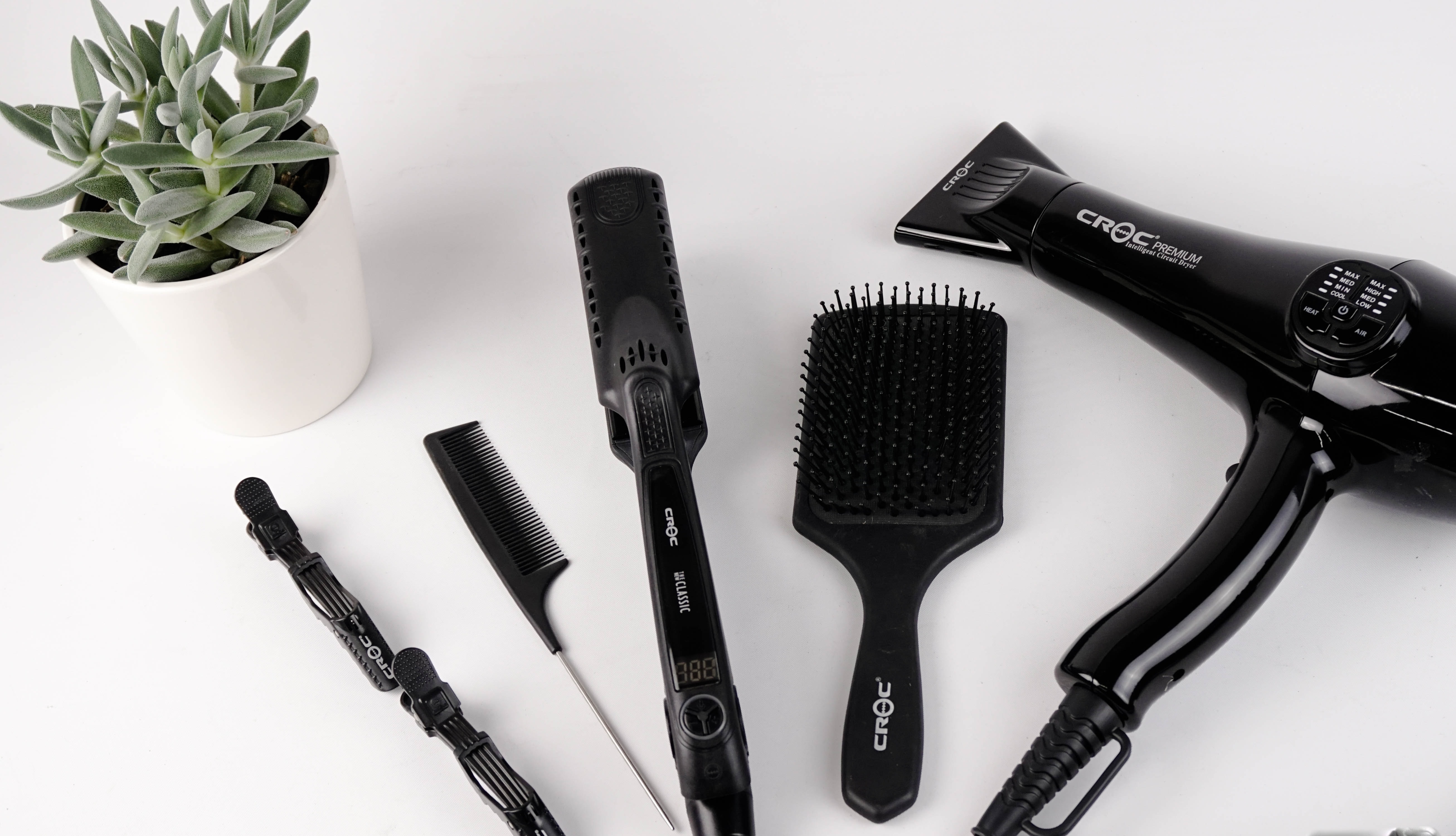 The average price of tape in hair extensions ranges between $200-$400 (average of $300).
Additional fees are incurred for installation at the hairdresser, which is about $200.
And your tape in hair extensions need to be adjusted and moved up every 4-6 weeks or so depending on the speed of your natural hair growth.
As with many hair extensions, tape in hair extensions cost a pretty penny if you turn to salon for installment and maintenance and how much you need pay depends on the stylist, paying for service. Buy your tape in hair extensions ahead of the install appointment.
The cost will just depend on the length and density you desire which will save your coins if you plan to take these extensions.
Curlsqueen tape-in hair extensions come in a variety of lengths, colors and styles.
If you need assistance picking the right length or colour for your hair, you are welcome to contact us with a photo of your natural hair colour and consult for hair extensions. We will recommend the best hair texture, length and the perfect colour for you.
Ps:
Each Tape In Hair Extension Set comes with one free DIY tool Kit which includes :
• 1 Satin Bonnet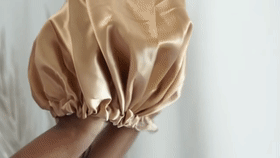 • 1 Detanging Brush
• 1 Parting Comb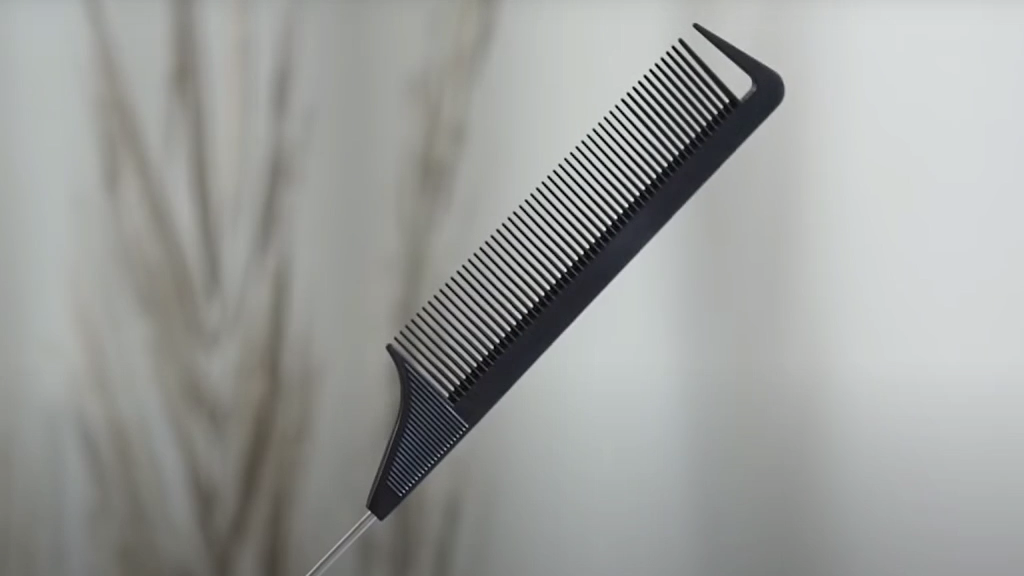 • 1 Pack of Replaced Tapes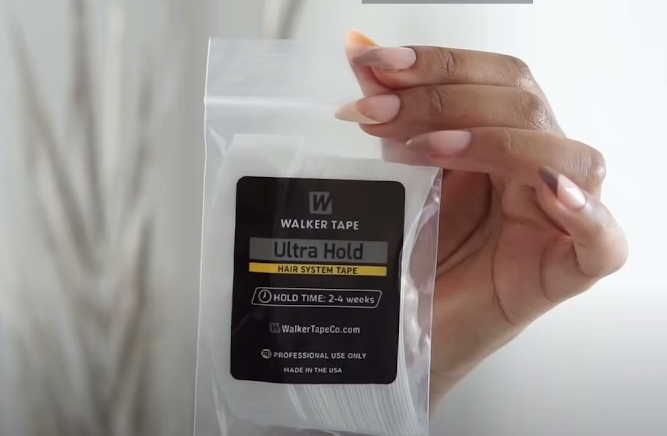 • 3 Hair Clips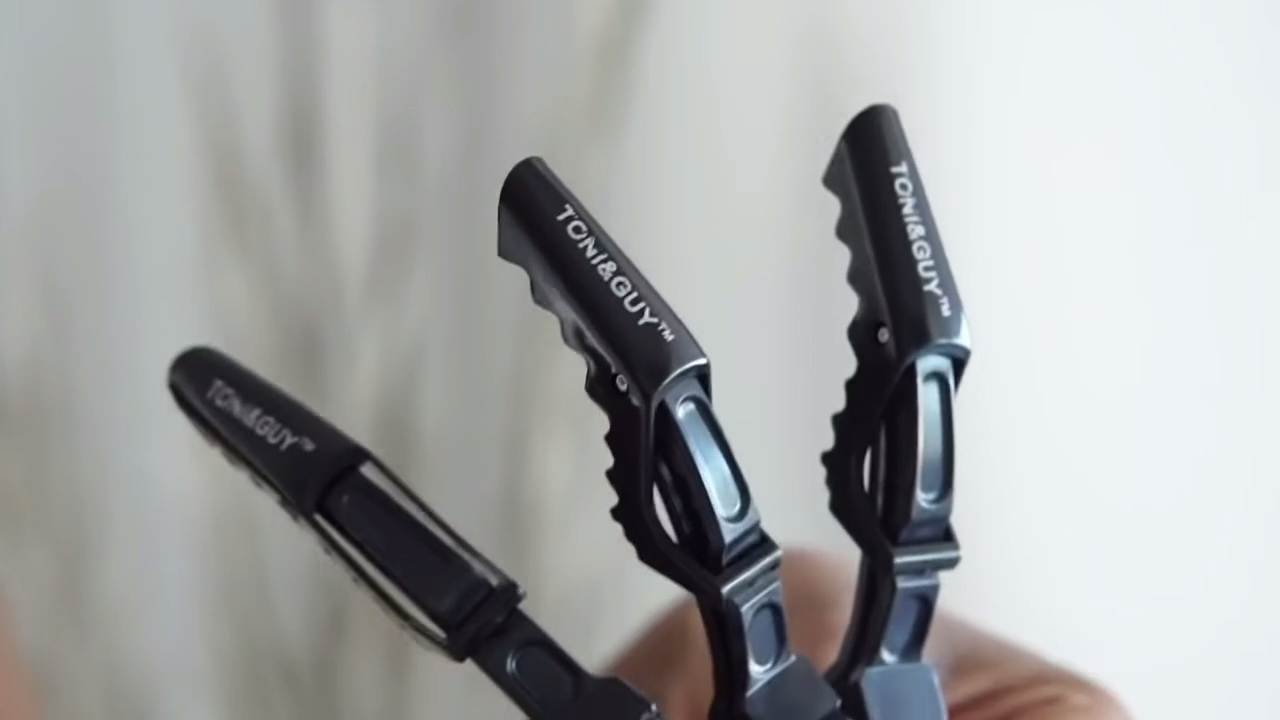 • Magic Hair Sticker Pad