In the past, half-up half-down hairstyles were reserved for cocktail parties and professional brunches. However, this classic style is making a comeback with a new edgier and more versatile vibe. The half-up half-down hairstyle is no longer just for special occasions. Today's Black women are rocking this hairstyle as an everyday look with many different variations to choose from. Whether you have natural hair, relaxed hair or somewhere in between, here's how you can rock this look in 2022. Keep reading to discover the coolest looks that will take your styling game to the next level.
1. Half

 

Boho

 

Locs

 

Half

 

Weave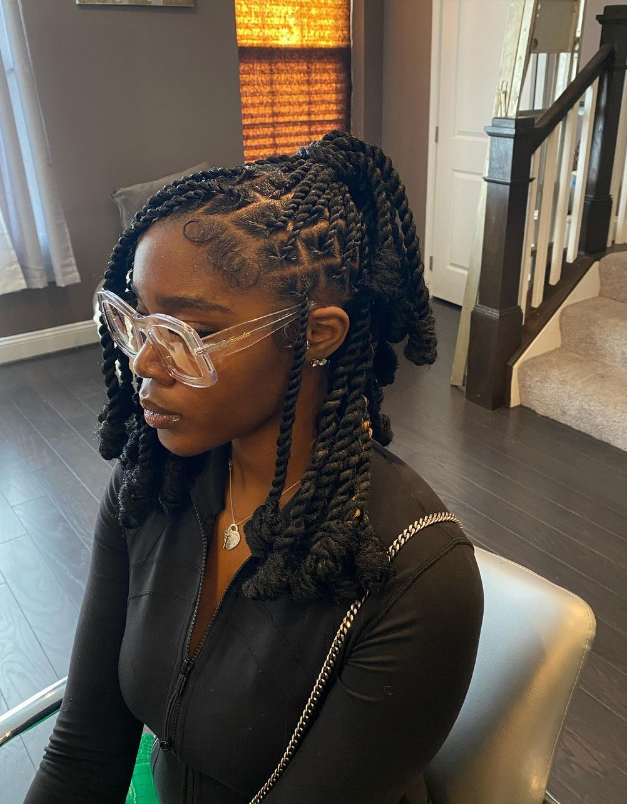 Say goodbye to your boring hairstyle and get the look you want with our amazing Half Boho Locs Half Weave. Add glamor to your hair with this versatile style that can be worn in many ways. Half boho locs half weave is a fabulous hairstyle for beautiful ladies, especially if you are looking for something cool. It is the best of both worlds. Dress up your hairstyle with this amazing half boho locs half weave. It's a great way to highlight all the best features of your hair and add volume to your style. You can make your boho look more edgy and punk-ish with the addition of weave.
2. Half up Deep Wave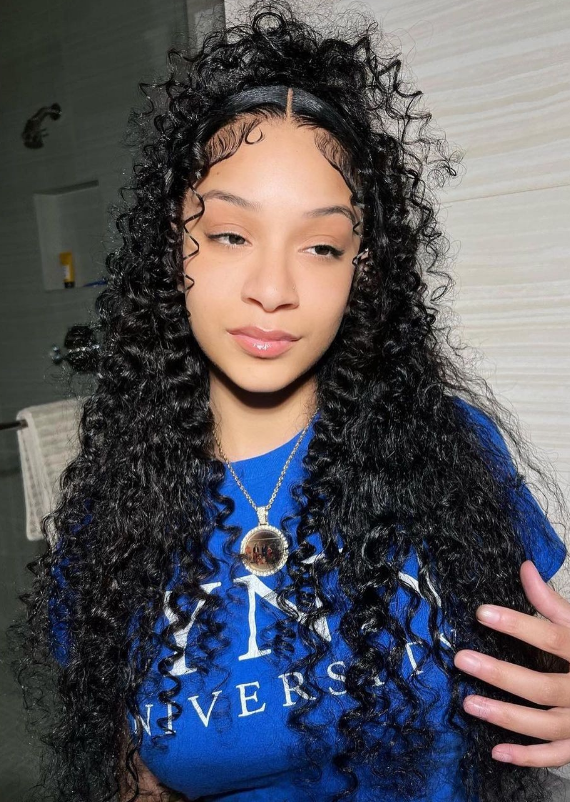 You can never go wrong with half up deep wave. A classic look that will never go out of style, this is a great option for any occasion. If you're looking for a style that will look good on anyone - whether it's natural or relaxed hair, this is the style for you. If you have naturally curly hair, the first thing you will probably think about is to make your hair straight. With our half up deep wave, you can change your whole outlook. It has a curling wand effect, which makes your hair look vibrant and shiny.
3. Half up Half Down Sisterlocks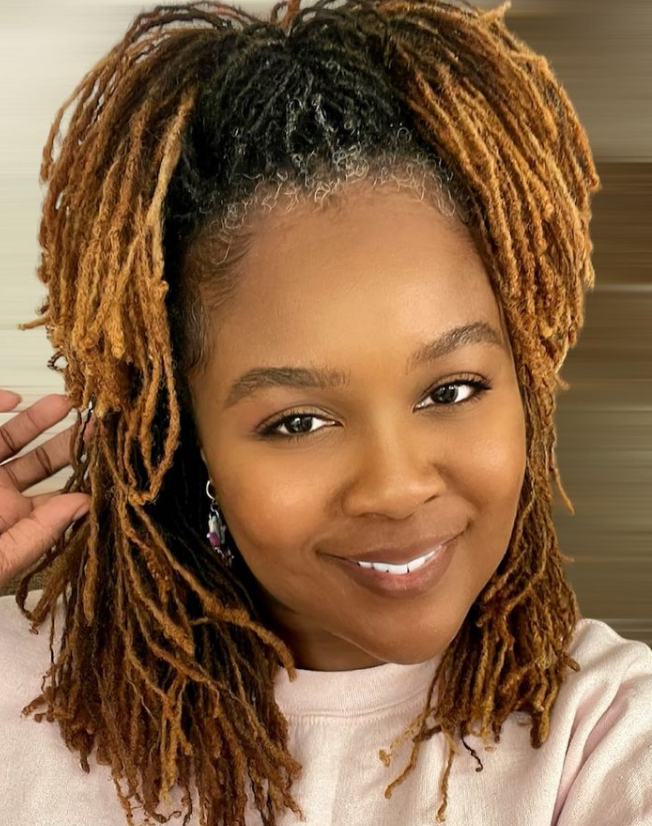 Having good hair day, every day is no walk in the park. Sisterlocks can be a way to help you have healthier, more manageable and beautiful hair. Half up half down sisterlocks allows your hair to be naturally beautiful and healthy. Your Sisterlocks will last longer due to less heat, no chemicals, and no braiding. Give your hair a new life with half up half down sisterlocks. We're excited to share our new half up half down sisterlocks. With just the right amount of volume and style, you'll be ready for any event with these versatile set of Sisterlocks. This style is perfect for anyone who wants a little more volume and easy care.
4. Half Stitch Half Weave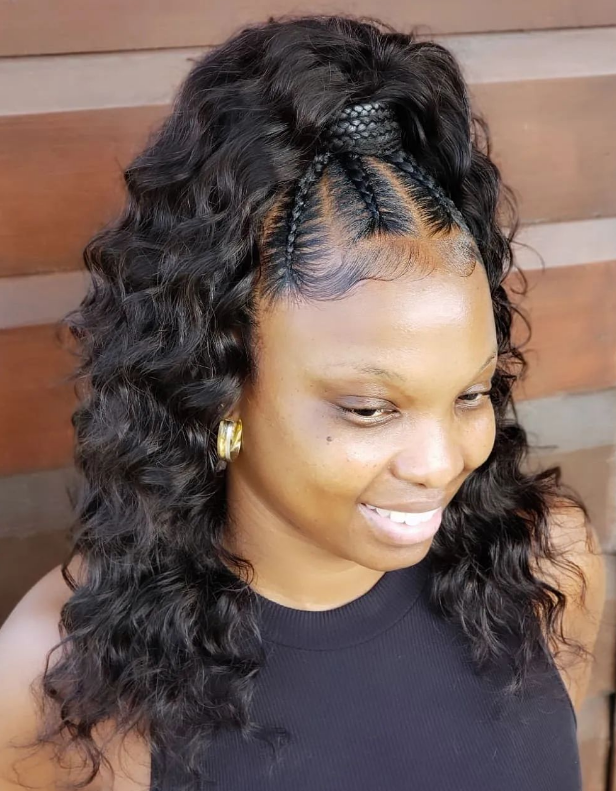 Half stitch half weave is a great option if you're looking to create volume or add extra texture to your look. Whether you wear them low or high, pulled back or down, half stitches half weave is a great way to add some flair to your hairstyle while keeping it simple. It provides definition to textured or wavy hair, all while being low-maintenance, and quick! It works well on their own or paired with curly hair extensions and even more combinations are possible. Add some fun to your hair with the half stitch half curly weave.
5. Half up Burgundy Wig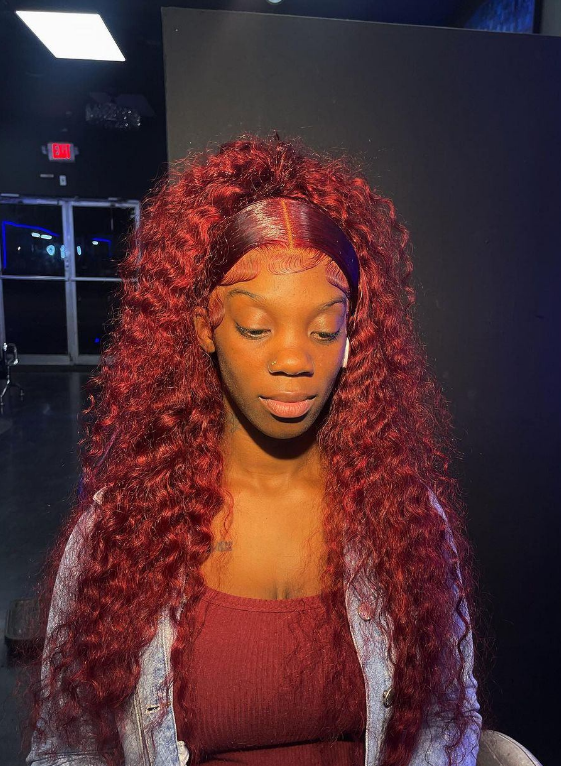 If you're looking for a way to instantly update your look, this half up burgundy wig is sure to do the trick. It's perfect for any event or party of any kind! This half up burgundy wig features long bouncy curls, comes in a variety of length and volume and is sure to look amazing on any outfit. This half up burgundy wig is sure to make you stand out in the crowd. It can be worn up or down depending on your mood, face shape and outfit. Wearing this curly burgundy wig with a pressed ponytail can enhance your facial features and make you look glamorous.
6. Half up Half down with 613 Wig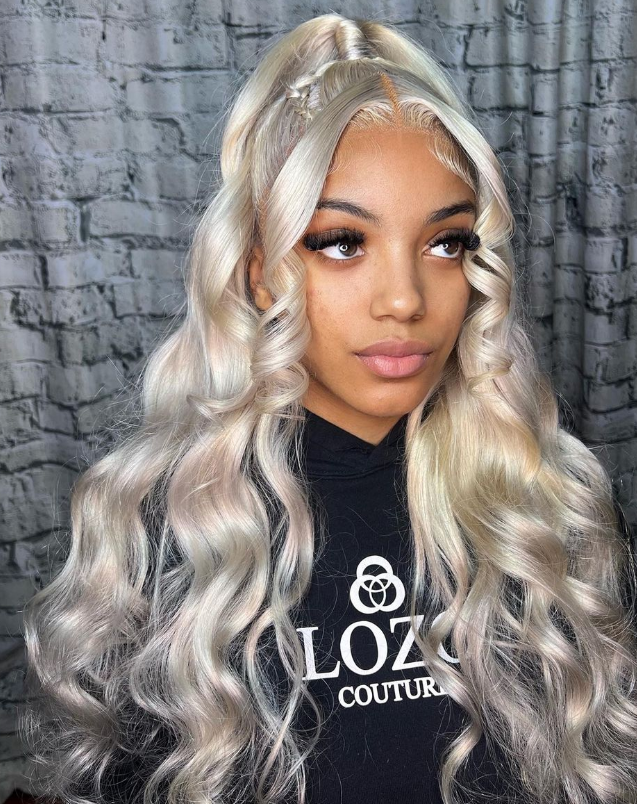 The Half Up Half Down hair piece is a stylish and quick way to give your hairstyle a fresh look. It's great for an on-the-go lifestyle, vacationing or accenting your everyday beauty. The piece can be worn in varying ways, half up or completely down, giving you the option to play with your new look. Its soft and natural hair, features layers and volume for a full head of hair without the commitment. This wig is a staple in any woman's collection.
7. Half Updo Half Cute Curls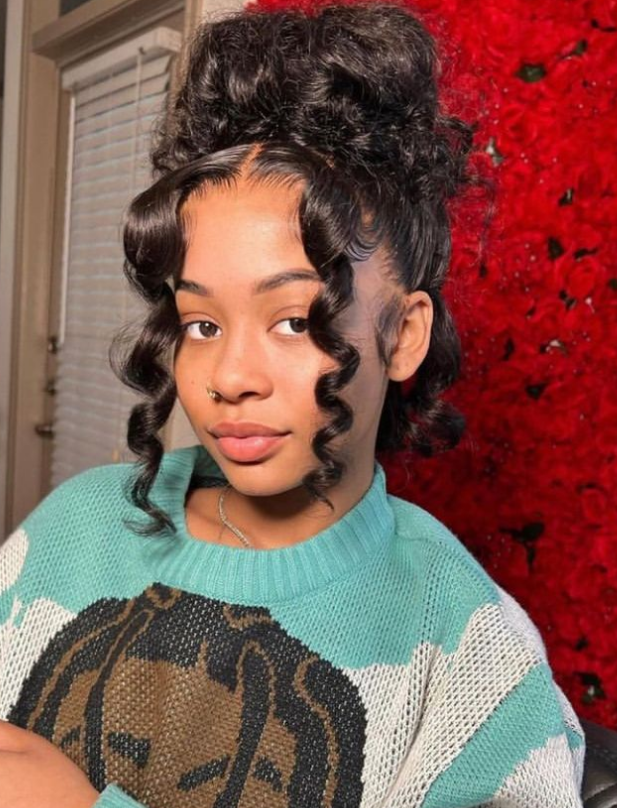 The half updo is more than just a ponytail, it includes a unique scrunched up look. The curls give this hairstyle more volume and a more glamorous feel. It's beautiful and effortless for any occasion. The half updo half cute curls really make this style perfect. The half updo half cute curls is the perfect hairstyle for those of you who want to look beautiful and professional but still want your hair to be fun. If you're looking for a new style this is the one for you! Add some curls to your twist, or simply curl your entire head.
8. Half up Half down Ponytail with Curly Bundles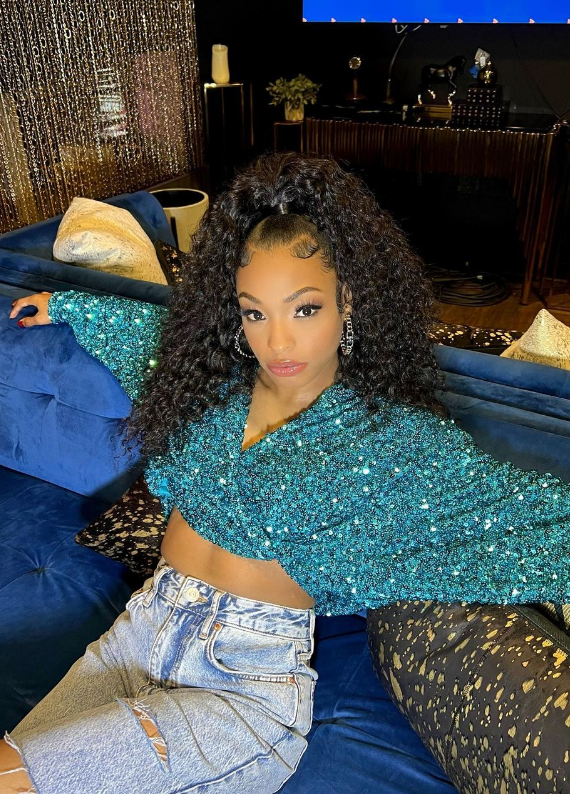 Want to make your hair look as good as some of your favorite celebrities? You won't find a better half up half down ponytail with curly bundles anywhere else! Use the hair extension, get the right length and texture, and try out the right tricks, then you can have just as good of a hairstyle as this! When you are observing what is the trend of hairstyles nowadays, then you will notice that half up half down ponytail with high quality curly hair bundles seems to be a top choice that most ladies will try to go with. It is easier to do than you think and it doesn't take long to get the hang of.
9. Balayage Half up Half down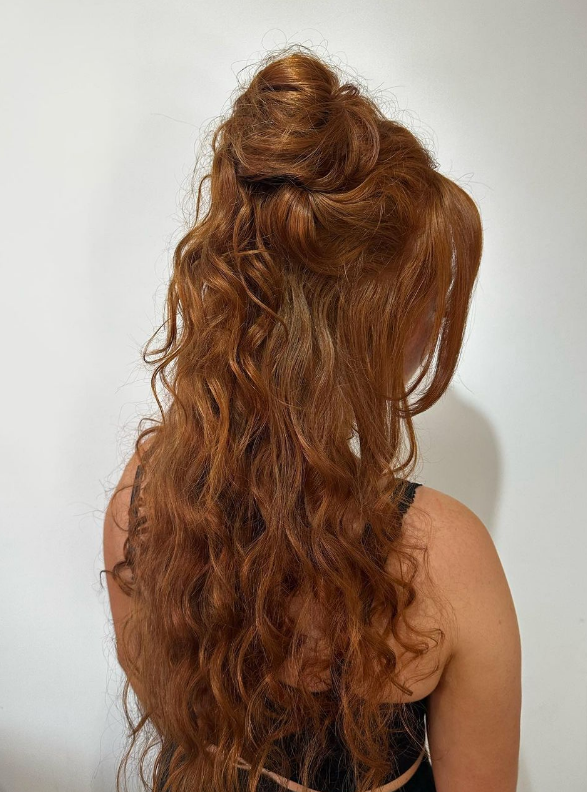 Balayage half up half down is a great way to be feminine and natural. This gorgeous hairstyle is also easy to pull off. To get this look, you will need to have your hair extensions a little longer than shoulder length, medium to thick hair volume, and a small to large curling iron. Balayage half up half down allows you to get the look of a sophisticated updo without all the fuss. Wrap your hair around the barrel and hold for about 15 to 20 seconds. Create perfect beachy waves that you can wear for work, a date, or a formal occasion right now!
10. Half Barbie Ponytail Half down Quick Weave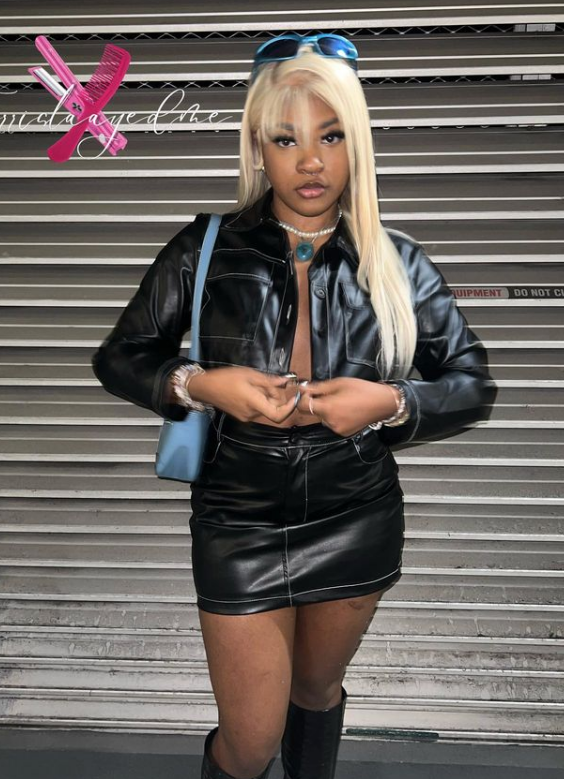 Half barbie ponytail half down quick weave is great for someone who wants to be unique. The half up half down quick weave look is definitely one of the easier and faster ways to get the Barbie look which doesn't require a lot of styling or even a lot of upkeep. You can wear it in a ponytail, or down in an afro or bun. The half barbie will frame the face and add texture yet be easy to maintain! Come down see us or come by Curlsqueen website for more details.
11. Stitch Braids Half Knots Half down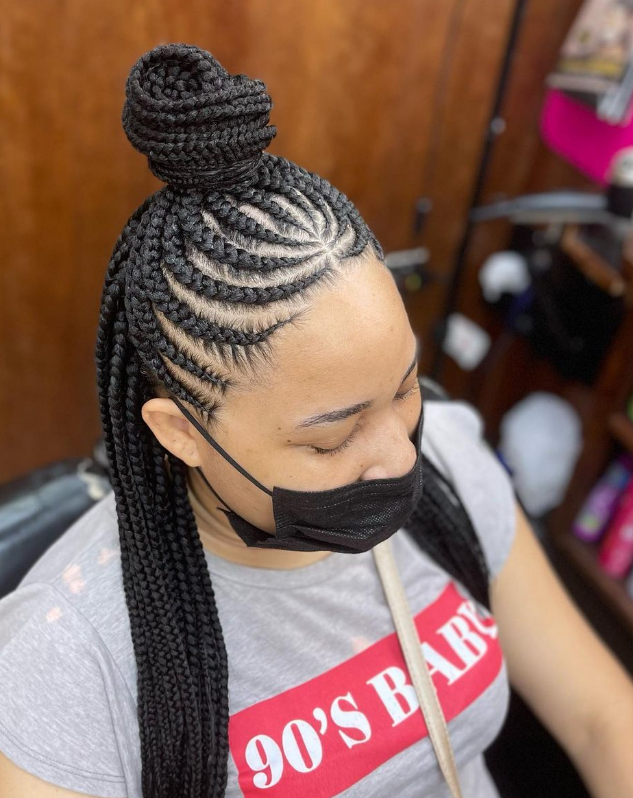 Get this super cute half-knot braids style. Half-knot braids are the perfect style for anyone who wants to achieve a relaxed, easy look. The miscellaneous placement of the braids only adds to the beauty of this look. The loop keeps it super low-maintenance, and you can leave out or style your hair any way you like. Braided hairstyles are perfect for people who want to try something fun but still practical. If you are looking for a way to spice up your hairstyle, you can make it even more fun by adding a few braid designs. You can either pull it back in a simple ponytail or bun or try some more complicated half-up styles.
12. Long Half up Half down Soft Locs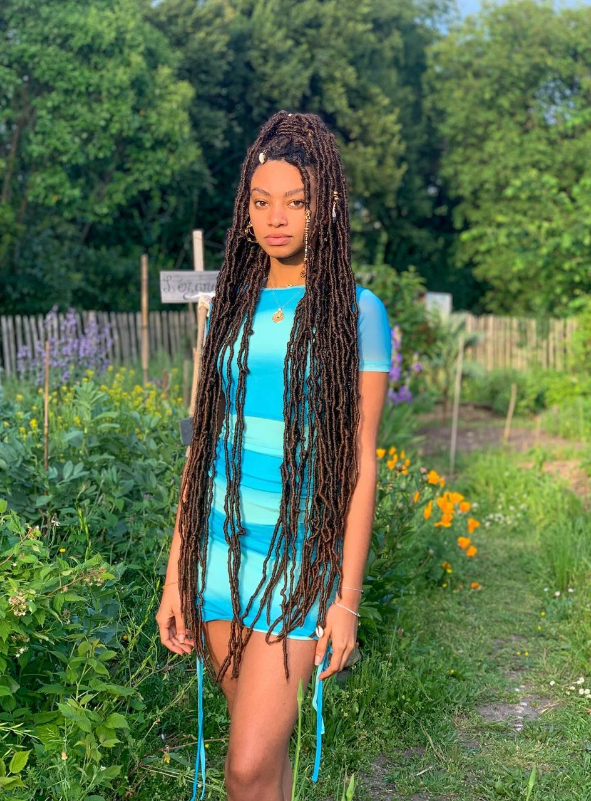 Long Half up half down soft locs are a popular choice for women of all ages who want to achieve a smooth look or wear their hair half up, half down because they work well and they can be worn in many ways as a very versatile style. This hairstyle has been around since the 1960s and is still a favorite among many African American women. Long locs are also a great protective style ideal for any length of hair extensions. From adventurous young girls to professionals, we're seeing more and more women wear this hairstyle.
13. Half up Half down Natural Curls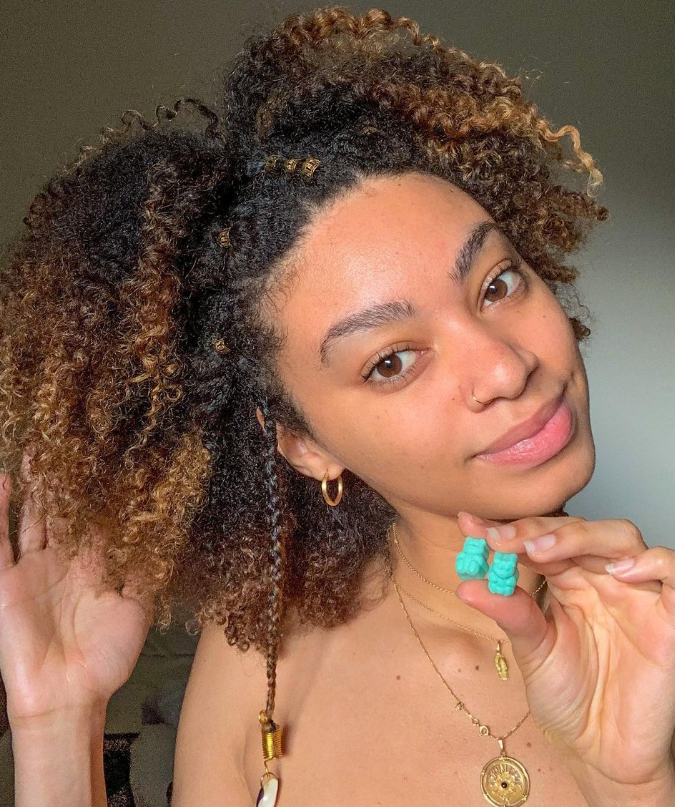 Curls are one of the most beautiful hairstyles around. Half up half down natural curls hairstyle keeps all of your hair in the natural state, but it's still light enough to let your hair fall down whenever you're not looking for a 'do. Love your curls and keep them looking cute while hiding some of your hair with this half up half down look. It's the perfect hairstyle to get that classic feel with an edgy twist. This can be done in either a loose or more formal way, depending on the occasion and how much time you want to spend getting ready.
14. Half Knot Half Curls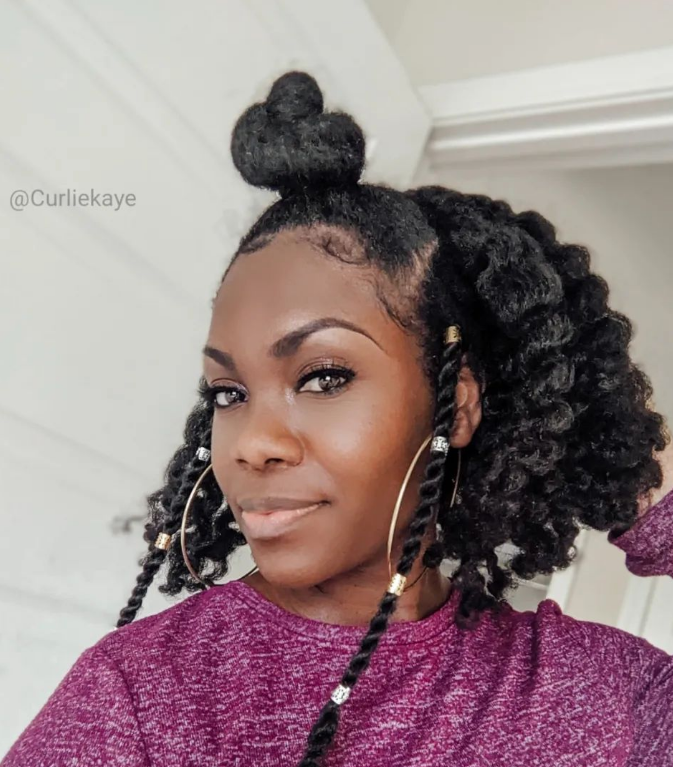 Half knot half curls is a great way to get your hair to look flowy and soft. It will give you the appearance of a wild and fun girl. Do this for a casual hairstyle that will leave you feeling great about yourself! Add it to the top layer of your hair for volume, or use the technique in the middle of your hair for a more mellow look. Half knots are a neat hairstyle that is sure to compliment many faces! It's a low-maintenance hairstyle, especially if you're busy. You can use this technique on any hair length, however it looks best with medium-thick hair that's just past shoulder length. Bobby pins are key for a well-rounded look.
15. Butterfly Braids Half Space Buns Half down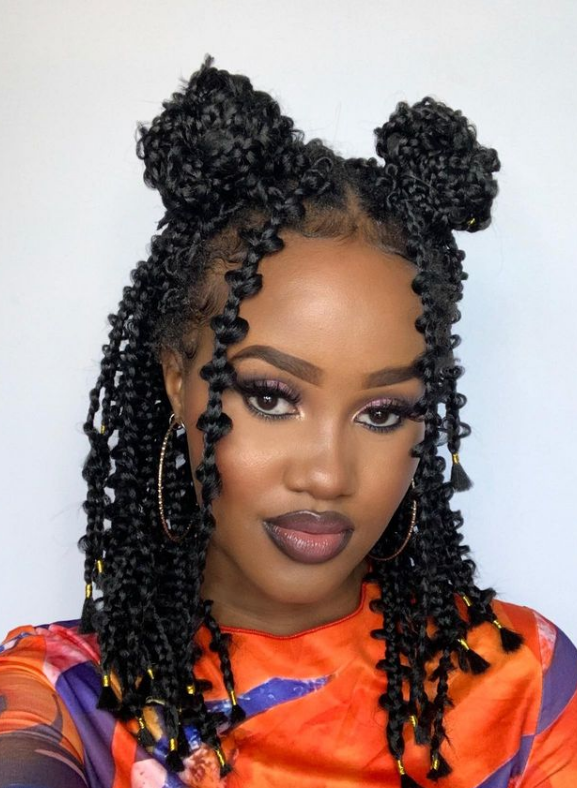 If you're looking for a cute, easy style that can last all day, here it is! Butterfly braids half space buns half down are the perfect mix between two popular hairstyles and are very easy to do. Butterfly braids half space buns half down are a fun and easy hairstyle perfect for everyday wear. Butterfly braids half space buns half down are ideal for medium to long hair and should be worn by those with a rounder face shape. You don't need a lot of hair to do these styles, and a lot of them can be done with the help of hair extension.
16. Long Braided Half Bun Half down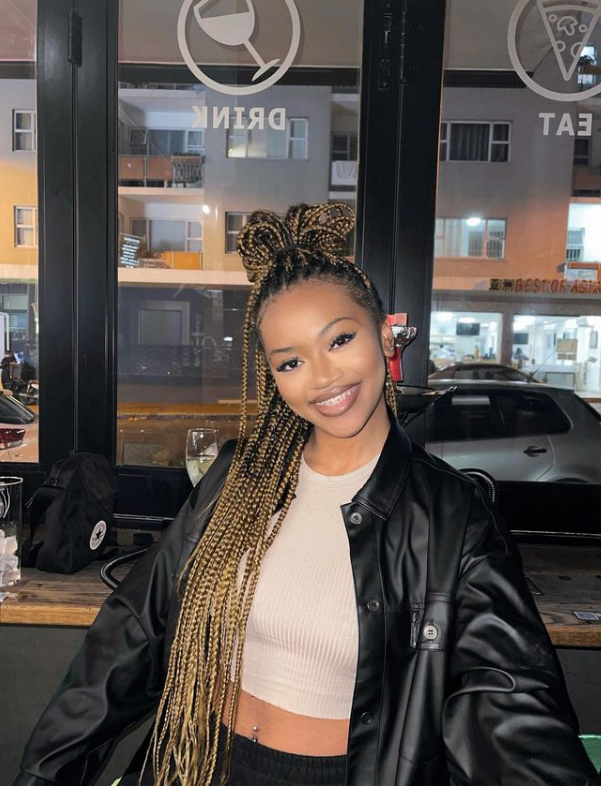 There are many ways to do a half bun. Long braided half rosette bun half down is a great look for a date night, prom night or any other special occasion. Add more volume to your hairstyle with a volumizing powder and find just the right accessory to finish off your look. It is best suited with long hair to achieve this look, but still possible with shorter hair with hair extensions. It can be worn with a neat round bun or such loose rosette bun. It's also a great alternative if you love a top knot but want a little more creative style.
17. Bohemia Style Half Knots Half down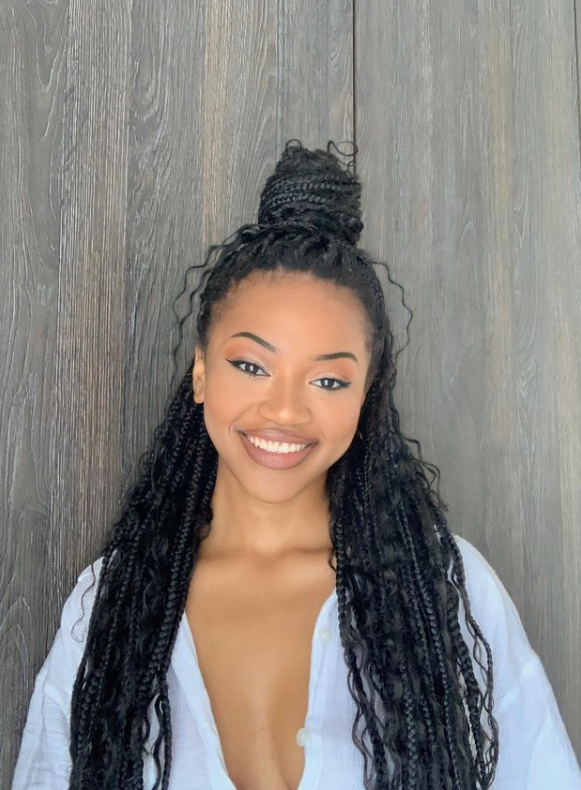 Bohemia style half knots half down is a very flexible style and it's fun to mix and match different textured hair extension pieces together. With this boho style there is no need for any heat tools. Simply use your fingers to pull your hair up into a playful messy bun and then let some pieces fall out for that effortless look. Buns are great for formal events, like weddings, or for more relaxed events, like beach outings. You'll have a fashionable and fun look if you choose to do this. Bohemia style half knots half down is the perfect look for young African American girls.
18. Bohemia Half Ponytail Half down with Fringe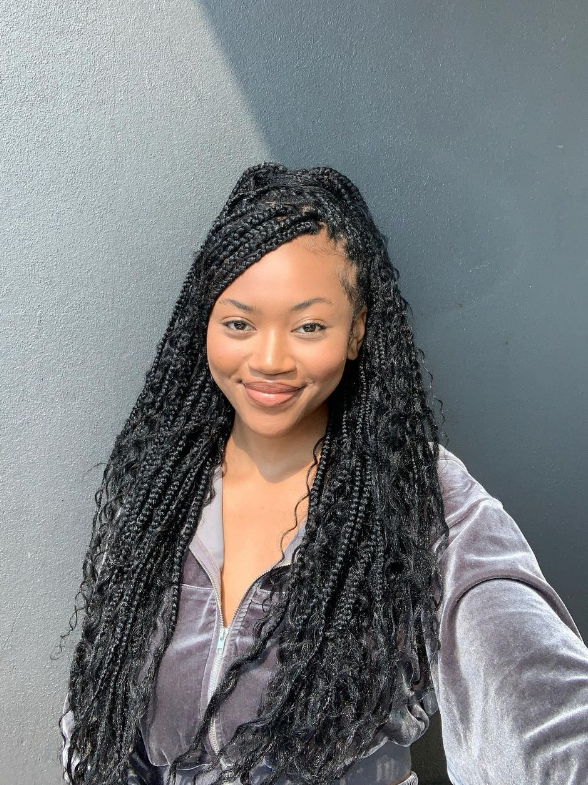 Bohemia Half ponytail half down with fringe can be done as a fun twist or as an everyday hairstyle. Bohemia Half ponytail half down with fringe is a popular hairstyle that involves having the top half of your hair in a ponytail and the bottom half hanging down with some fringe to give the appearance of a bob. Bohemia is modern and playful, making it a unique option for your next formal event or simply a day out with friends. Parted in the middle and feathered, the soft fringe adds a sensuous touch that's sure to win over your lover. This perfectly sweet and sexy, yet sophisticated enough hairstyle for any occasion will bring glamour back into your life, instantly!
19. Natural Half up Half down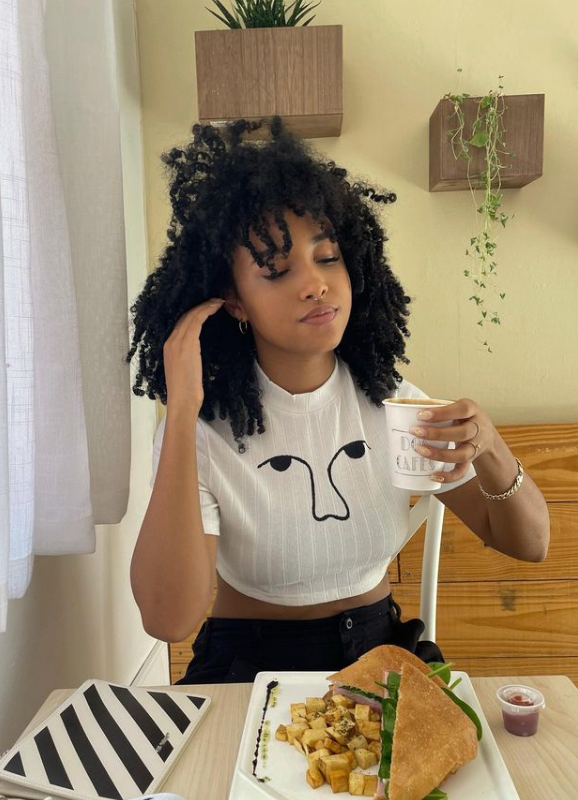 This is a natural hairstyle where you take the hair that falls past your shoulders and tie it into casually on the top of your head. The Natural Half Up Half Down is a beautiful and simple hairstyle creating an asymmetrical finish that is elegant, yet playful. Natural half up half down hairstyles such as this one are easier to care for and can suit many different faces and hair types. Voila! You have effortlessly beautiful hair with very little effort.
20. Gorgeous Half Back Bun Half down Twists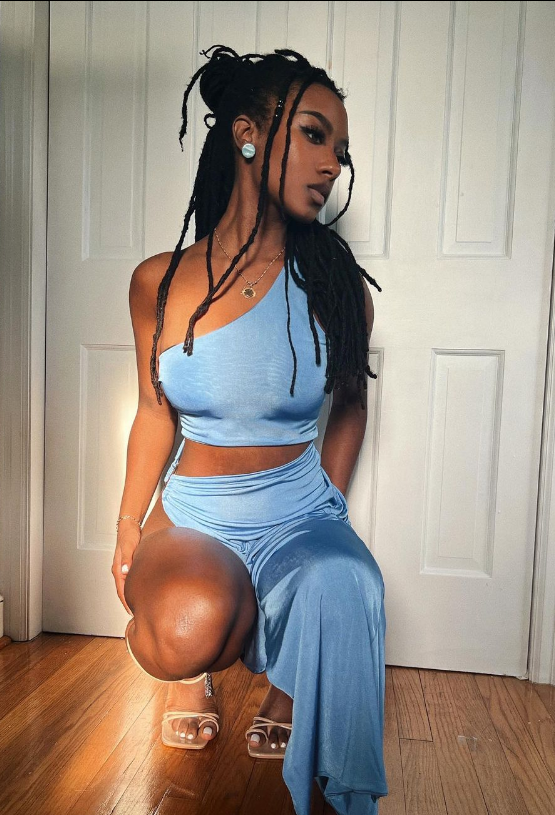 The style is a combination of a simple braid on top and a series of twists that lay all around the head, rather than a simple bun. The fullness of the twists is what makes the style look so great, and the braid just adds focal points and definition to the style. The result is an elegant look that works well with medium or long length hair, making it a simple but super stylish look.
21. Voluminous Half up Half down Natural Locs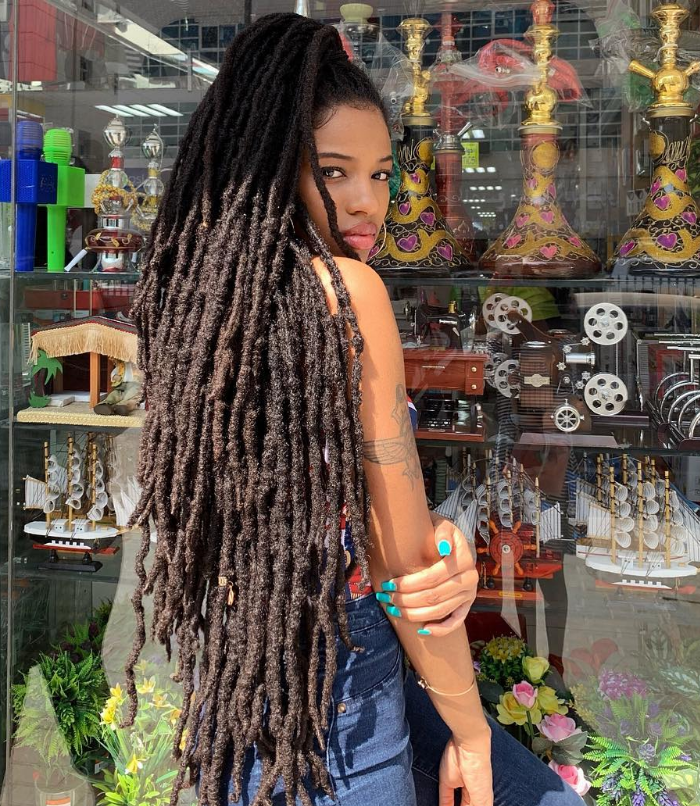 This hairstyle is a great way to transform your hair without drastically changing it. There are several ways to wear your hair when it comes to locs. The voluminous half up half down locs is all about creating thicker locs, with a few extra twists at the bottom. No need to worry about being too short either! The updo does wonders for adding extra bounce and playful volume when worn loose and open with human hair extensions.
Are you bored of your regular half-up hairstyles? The half-up hairdo is a classic hairstyle that continues to inspire fashionistas every year. Black women with natural hair are constantly coming up with new ideas to keep their hairdos interesting, and this year is no different. If you too are looking for fresh inspiration, get start to try the coolest half-up half-down hairstyle ideas for black women in 2022 !