How Hair Extensions Get Damaged?
Low quality
If your hair extensions are made of synthetic hair or over-processed when produced, then they will be damaged quickly since synthetic hair can not endure much damage as human hair and over-processed hair extensions are too fragile to withstand external damage. Processed hair extensions are more prone to become dry and breakage especially dyed or permed hair.
Sun exposure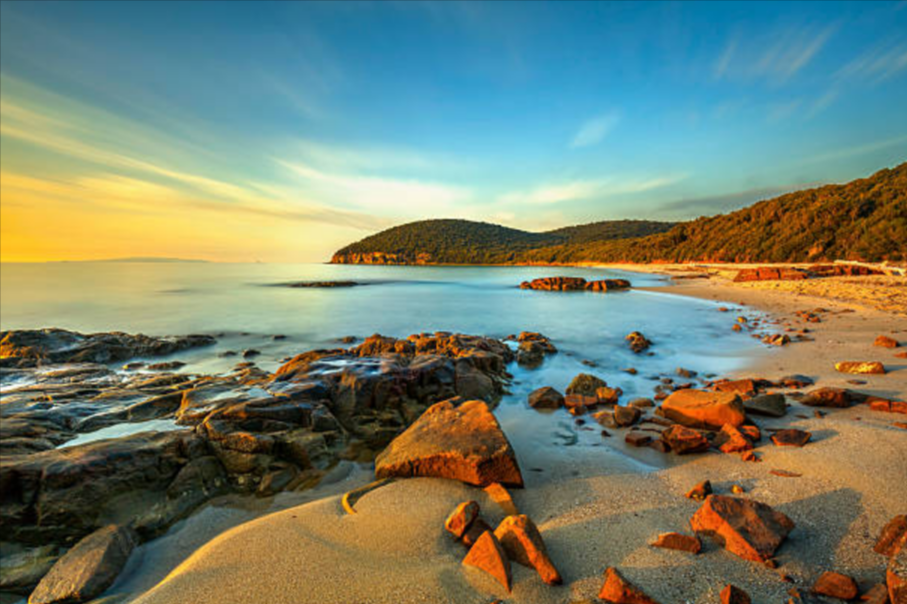 Ultraviolet not only hurt your skin, but also damage hair and hair extensions. Sun exposure will strip extensions of water and dry your extensions quickly without cover and maintenance.  
Hard water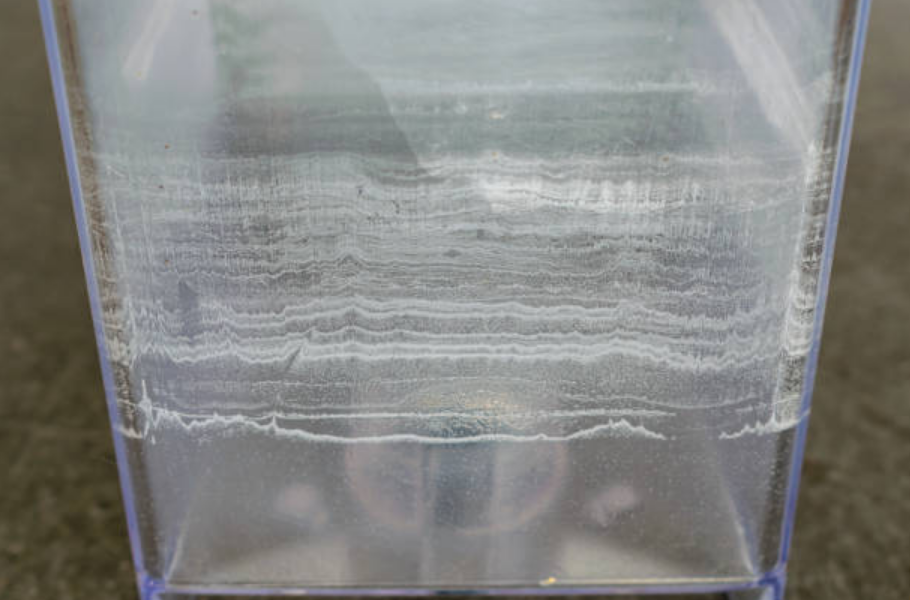 Hard water contains high mineral and the high mineral content in hard water damage the hair extensions by drying extensions and strip hair extensions of natural color.
Salty water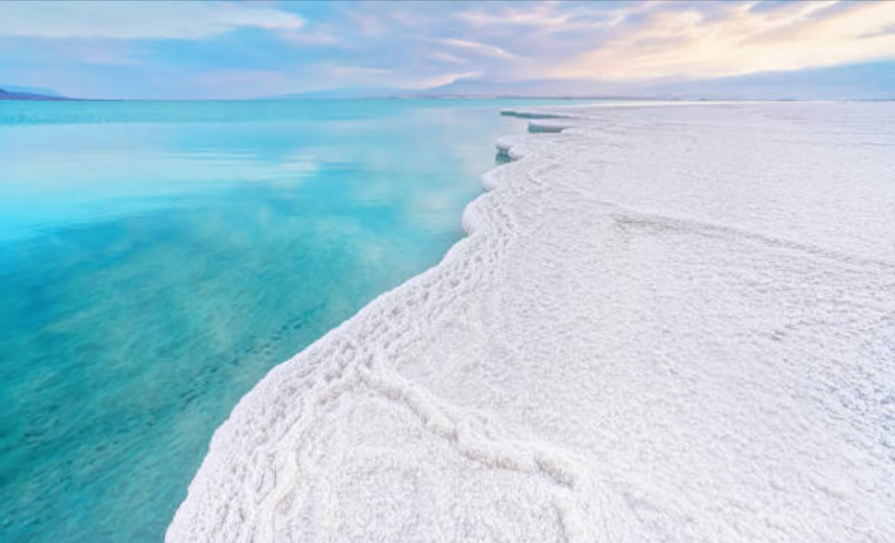 Chlorine and sodium from salty water as well as dirt from all bodies of water will all bring damage to your hair extensions by stripping the moisture while your hair extensions lack natural oils and there is no way of repairing themselves because they can't get that from your scalp. Extensions may be dry and tangled which is harder to brush and easier to breakage if you swim regular. Regular treatment will be conducive to keep your extensions healthy.
How To Make Hair Extensions Soft
Clean your hair extensions with sulphate-free and paraben-free products
Sulphate products produce foam when you rub your hair extensions and they indeed clean your extensions because sulphate is strong in removing all the moisture and make your extensions dry and frizzy which have a detrimental effect on maintaining your extensions.
Soak your hair extensions in water and wash them thoroughly with sulphate-free shampoo and conditioner to make sure that there is no build-up on your hair. In general, one spoon of hair shampoo or care products which are specifically developed for hair extensions work finest after 10 -20 wears. Brush your hair extensions and then hod your extensions up into one bundle. Put all your hair extensions into the shampoo and wait for 10 minutes. Rinse all the products out and prepare for deep condition.
Apply the deep condition on your hair extensions and moisturize the ends deeply—you can try warm up treatment or leave in treatment. Keep the conditioner in your extensions no longer than 30 minutes since longer time do not benefit more. Rinse the conditioner out thoroughly with lukewarm water. Avoid hair extensions products which will cause a lot of build-up and make your extensions sticky then bring more knots on your hair extensions.
Low heat and heat protection spray
This will be helpful in protecting your hair extensions from getting frizzy. Set your blow dryer a low heat or add heat protection spray to make your hair extensions moisturized. When you are using flat iron, it is recommended not to set the heat higher than 180 degrees and not to heat one place for longer than 5 seconds. This is crucial in making your extensions soft like newly purchased.
Use correct hair brush for hair extensions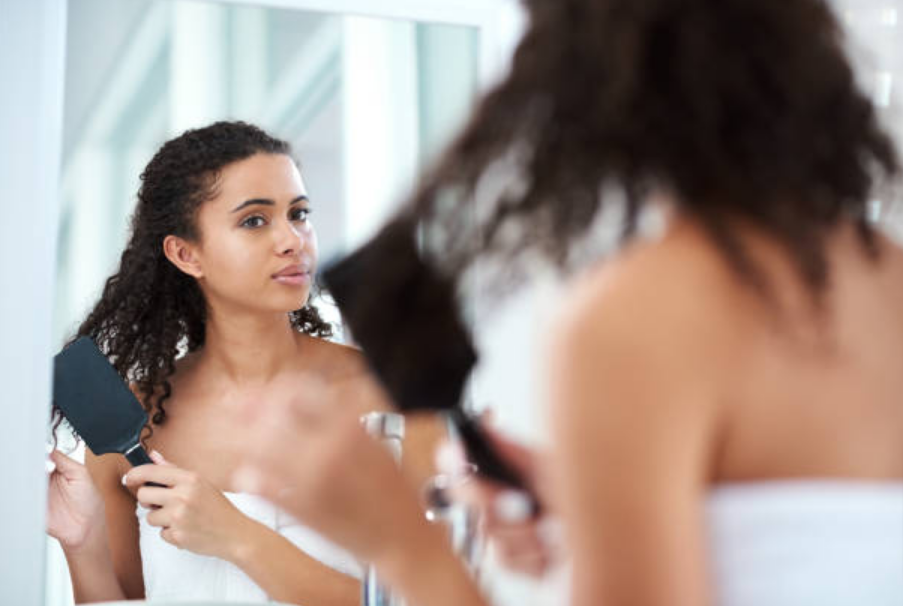 Brush your hair extensions through to make them tangle-free and make sure that there is not any knots. Curly hair extensions are easily tangled since the curls will be matted and mix together and they need more care than silk press straight hair extensions. Microlink I-TIP hair extensions should avoid blow drying brush which will pull your extensions from the bonds and cause hair shedding. Wide tooth comb will work through knots from the bottom up quickly.
Allow your hair extensions air dry
Blow out your hair extensions thoroughly will make them knotty and frizzy, especially curly and kinky clip in hair extensions. Allow your hair extensions air dry and put your clip ins flat on a towel over night. Your clip in hair extensions can dry naturally and the best method is to use a gentle heat device such as air styling brush when your clip in hair extensions are 80% dry. of course, the less heat is used, the more healthy your hair extensions will be. When your hair extensions are dry completely, you can style them as you like. Allowing your clip in hair extensions air dry will make your clip ins healthy.
Do not expose your hair extensions to sunlight for a long time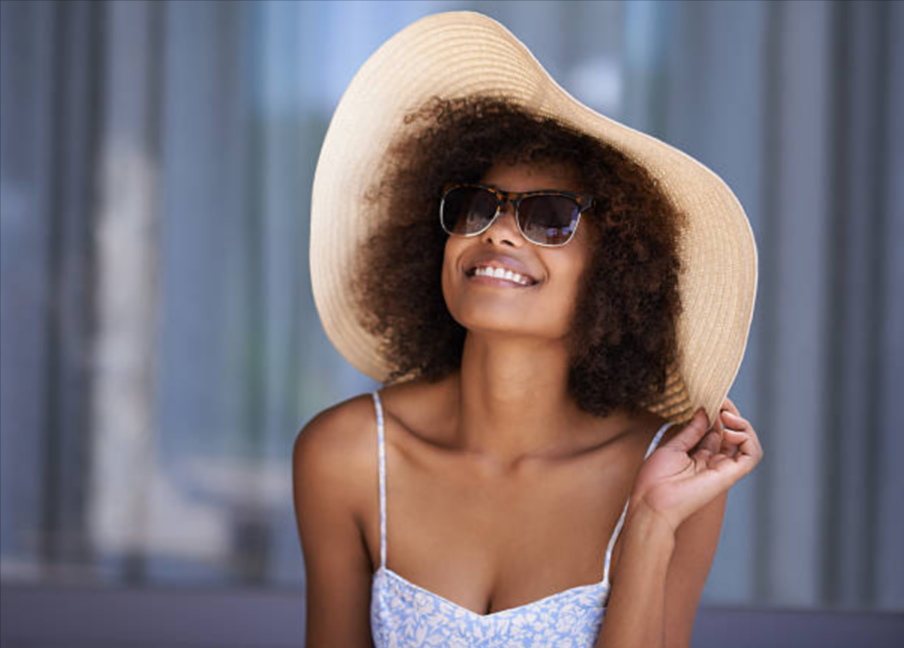 The UV rays will bring harm to the external cuticle of your hair extensions if you  expose your the inside shaft of the hair strand of your hair extensions to sunlight for a long time. The hair extensions will become dry, frizzy, and significantly difficult to operate again. When you are going to take activities outside in the sunshine, you can wear a topee to protect your hair extensions. Conditioning spray help helps secure your hair from harmful UV rays as well if you are going to expose your hair extensions directly to the sunshine.
Bleach or dye your hair extensions as less as possible.
As we all know, hair extensions made of human hair are black or brown before they are processed and produced into various different colors like blonde or grey. Bleaching your natural hair frequently will cause great pressure to your hair, let alone human-made hair extensions. Hair extensions can be dyed into different colors by manufacturers with their techniques but they can not achieve that without causing damage to the hair extensions either. Even dark color hair extensions will be processed and that is also why hair extensions can not be lightened. The bleaching and coloring process will lead your hair extensions to become dry as well. Your hair extensions can be dyed darker with minimal damage. In addition, there will always be damage during dying process since you have to use developing agent and there will always be damage in a certain extent caused to the hair extensions. It is more reasonable to dye your own hair to match your hair extensions after measuring the damage between human hair and hair extensions.
Nourishing oils or conditioning mask on the hair extensions
Nourishing oils and conditioning mask make it easier to brush and detangle your hair extensions. Hair extensions will be more soft and you don't have to pull hard to make your extensions silk. Apply natural conditioning mask specialized in hair extensions to your hair extensions and comb through your head to make sure that all your extensions are covered. When you are wearing tape in or microlinks hair extensions, mind not apply to the tapes or beads because it will make your hair extensions slide out. If you are wearing clip in hair extensions, you can apply the oil or conditioning mask to the clip ins directly. If you are going to revive uninstalled clip in hair extensions, you can put them on a dry towel and allow the treatment to soak in as instructed.
Store your hair extensions properly
Leave your hair extensions bundles in the bottom of a drawer or in your travel case will cause make them tangled again. The trouble you experience when brushing out these knots contributes to the degree of damage that is triggered throughout brushing. Tie your extensions together from the clips and keep your extensions in a box or on your hair hanger after brushing all the knots out will make your hair extensions soft and healthy.
Not everyone can take good care of their hair extensions very well and your hair extensions might be dry, frizzy, and tangled inevitably in the end. Fortunately, here are some effective methods you can take to revive hair extensions
How To Revive Your Hair Extensions
In general, the reason why your hair extensions become dry and damaged can be concluded as lack of moisture. They look like dry, lackluster and tend to tangle easily since the natural oil has been stripped from the hair extensions and they are no longer healthy any more. To revive your hair extensions, you can take some methods to cure them.
LOC method
LOC is the abbreviation of "Liquid" "Oil" and "Cream". This is a deeply hydrating technique which moisturize your extensions by a specific layering of products which start from the wateriest and end with the thickest. It is a simple and effective way to bring your hair extensions back to life. Wash your hair extensions with warm water because lukewarm temperature can open the cuticles of dry hair extensions and make the hydrating products penetrate into your hair extensions. Liquid can be water or watery products and the oil can be argan oil, olive oil, coconut oil, avocado oil, jojoba oil or any type you like. And the cream can be any type of creamy deep conditioning product. Apply the products layer by layer in order, especially the mid-shaft to ends of the hair. Mind not apply the products tapes, clips and bonds if you are wearing tape in, clip in and microlinks hair extensions. Let your hair extensions air dry in somewhere warm or blow dry in warm setting.
Warm oil treatment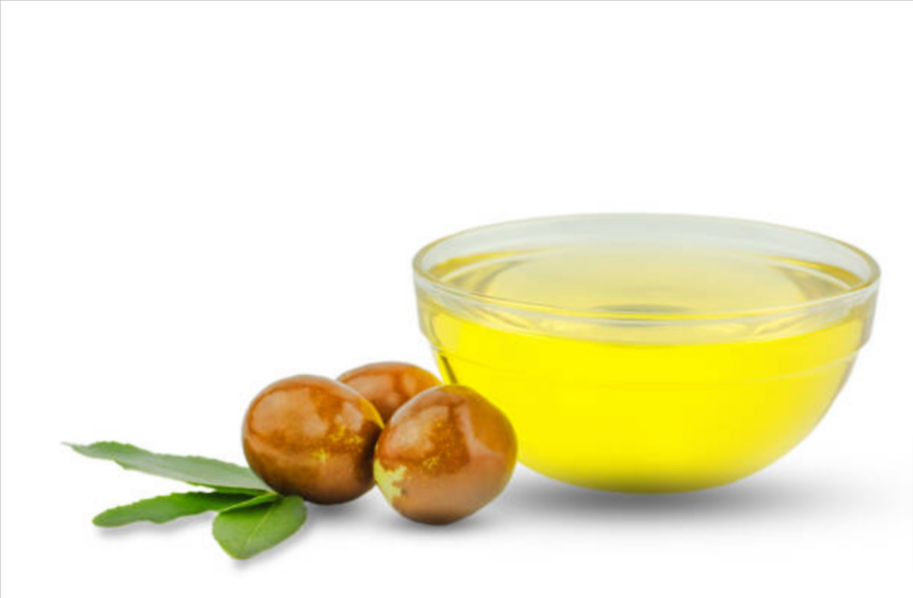 Add one quarter cup of oil in a large to medium size glass or ceramic bowl. You can use any type of high-quality oil you have such as extra virgin olive oil, coconut oil, or argan oil.
Microwave it for one minute to make sure the oil is warm but not too hot.
Put the extensions in the bowl and cover them with the warm oil.
Put the extensions into a plastic bag and seal the bag to let your hair extensions sit for an hour.
Rinse your hair extensions and wash them with shampoo and conditioner.
Rinse the conditioner again and make sure that your hair extensions are clean.
Place the extensions on a clean towel and let them air dry overnight.
Boiling Pot Method
It is an effective solution for reviving dry and damaged hair extensions although it sounds strange.
Boil a small pot of water.
Add ten to twenty drops of olive, argan, or coconut oil and two tablespoons of hair conditioner.
Place dry extensions into the oily water and let them sit for 10 minutes.
Take out your hair extensions when the water cool down.
Place your hair extensions on a clean towel and let them dry overnight.
Advanced Hot Water Method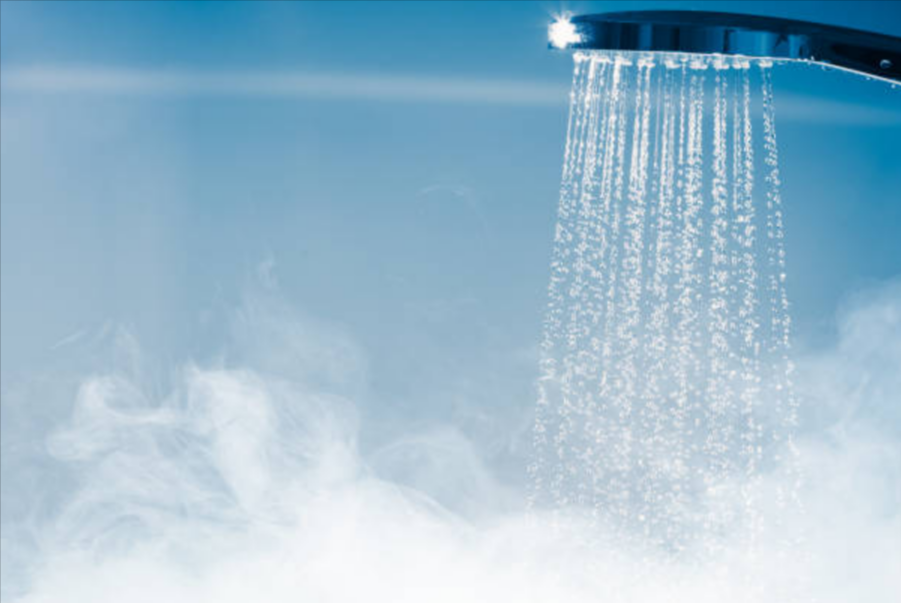 Remove your temporary hair extensions or semi-permanent hair extensions before trying advanced hot water technique.
Pour hot water into a pot of medium size or sink.
Place hair extensions in the hot water.
Apply the sulfate-free shampoo on your hair extensions and gently massage the extensions until they're clean.
Rinse the extensions until that there is no shampoo remains.
Replace new hot water and clean the extensions again.
Add in a few drops of a natural oil and a small amount of leave-in conditioner to the water and extensions. Gently massage the oily water and extensions.
Put the hair on clean towel and let it sit overnight.
Gently comb the ends of your hair extensions in the next day and work your way up.
Rinse your hair extensions thoroughly with warm water.
Place your hair extensions on a towel and leave them air dry.
Once the extensions are dry, gently brush them to ensure there are no knots.
How to Take Care of Hair Extensions in Daily Life
Since you have learn that how to revive dry and damaged hair extensions, here are something important to prevent potential damage in hair extensions care routine and they are as important as how to take care of your natural hair if you want to keep your hair extensions for a long time.
High quality product
Be sure that the products you apply on extensions are sulfate-free shampoo and conditioner of good quality or designed for hair extensions in that high quality products make both your natural hair and hair extensions healthy. With high quality products care from the very beginning, your hair extensions are less prone to get damaged. Or they will be dry or dull without good care.
Reduce heat on your extensions
The importance of this cannot be overemphasized. Avoid use heat tools on your extensions and make sure apply heat protectant spray before if you have to use  straighteners and curling irons.
Be careful when washing your hair extensions
Avoid scrubbing your hair extensions and too frequent washing. Temporary hair extensions like clip in hair extensions can be cleaned every 20-30 wears; semi-permanent hair extensions should be cleaned no more than once a week. Scrub your hair extensions too hard will cause matting and tangling.
Brush your hair extensions everyday
Brush your hair extensions at least twice a day with extension brush. Be careful when brushing your extensions to avoid damaging and breaking and establish a regular routine to keep your extensions in good condition.
Detangle your extensions carefully
When your extensions are tangled, gently brush out the knots and work from the ends to the top. Moisturize your extensions with leave-in conditioner to soften your hair and detangle any knots with comb.
Sleep with hair extension protected
Take down your temporary hair extensions before sleeping. Wrap your semi-permanent hair extensions with head scarf or satin bonnet and make them into braids to avoid tangles.
If you ignore daily maintenance for hair extensions, you might have trouble in detangling the dry and damaged hair extensions. Take good care of your hair extensions to make them last longer will fulfill their value to the maximum extent since you spend a lot of money to get the hair extensions that you satisfy most. Try these caring tips and methods to repair your damaged, matted and washed-out hair extensions.