Clip in hair extensions, hairpieces attached with tiny combs along the weft, commonly referred as the most convenient, easy and fast installed technique of hair extensions, provide instant volume and length jumping from short to waist length without any hair damage and breakage, come with different textures and colors from straight to Afro textured, and blend well with human hair strands. If you are a greenhand in clip in hair extensions, you can have a read of the guide. If you are searching for ways to install different textured clip ins on 4C hair, then go ahead!
According to Andre Walker hair type system, here are 4 types of hair textures—straight, wavy, curly and kinky. The 4 categories are further classified into 12 specific hair types from 1A to 4C. Hair extensions imitate real hair patterns and clip in hair extensions are manufactured into different hair textures as well. No matter which type you finally decide, there is always a way to achieve perfect match for hair clip ins and your own hair.
Straight clip in hair extensions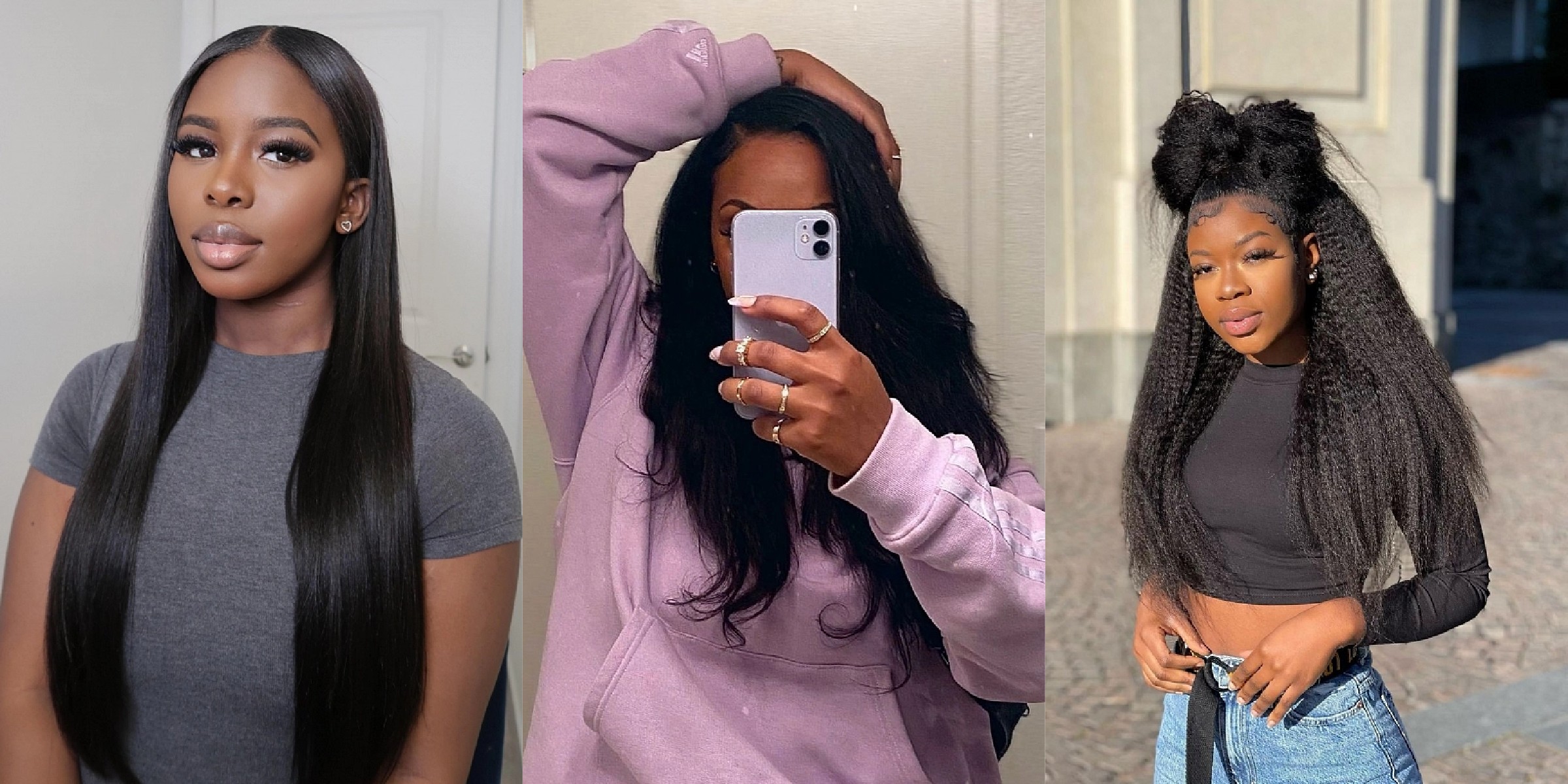 Do you wanna try some hairstyles fresh after wearing years of 4C natural hair? Silk press clip in extensions embodies elegance with its slender and refined straight hair pieces to add gentle temperament. Coarse textured clip in hair extensions reveals a fascinating atmosphere at the base of elegant femininity. They do not only add length as you want but build natural appearance as your own natural hair.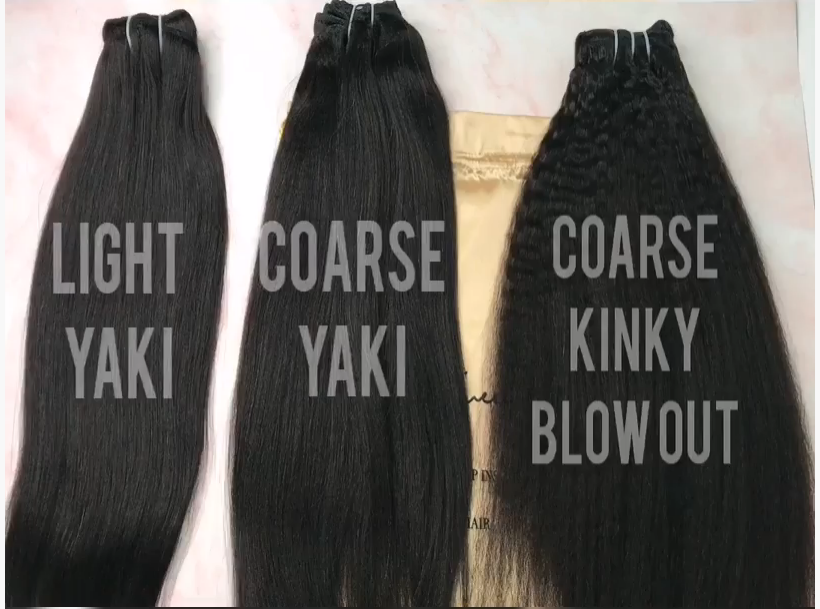 How to use Light Yaki clip in hair extensions on 4C hair
Method one: Light Yaki clip ins on straightened 4C hair
Section your 4C hair off and apply heat protectant on the real hair.
Straighten your hair with flat iron.
Brush the straightened hair and section out the bottom layer where you going to apply the first weft of light Yaki clip in hair extensions.
Secure the left hair with clips attached in the package bag.
Pick out a weft as long as your section and clip the combs into the roots.
Section out the second layer upon the first weft to cover the tracks.
Clip the second weft to your roots from side to side.
Continue to install the wefts in the way.
Leave some natural hair on the top at last to hide the final weft.
Flatten your hair to make them blend well.
Method two: Light Yaki clip in hair extensions install without heat
Moisturize your curls at first
Clean your hair with sulfate free shampoo and allow them air dry. Blow dry on cool setting is also fine. Apply some leave in conditioners on the curls and detangle well.
Make the curls into braids
Leave a small braid int the middle and braid the curls into cornrows. Some protective styles or front wigs also start from here. They do not only protect the curls but also facilitate the install of clip in hair extensions, especially for short natural hair. Spray some water or apply the edge control on the edges to make them sleek. Tie the edges with scarf and let it sit for some time.
Apply the Light Yaki extensions on the braids
Clip the first weft from the bottom and secure the combs into your braids. Apply the wefts upwards with proper length and straighten the middle part of natural hair. Comb the straightened hair to make it blend with clip ins.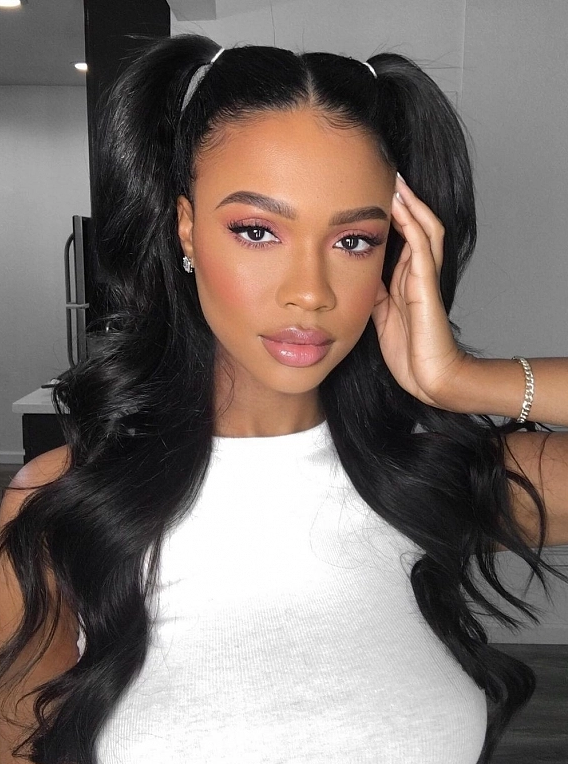 Go to get the same:Light Yaki Silk Press Clip-In Extension
How to use Coarse Yaki clip in extensions on 4C hair
Coarse Yaki texture mimics relaxed natural hair of African American women. It looks like straightened natural black hair and provide realistic hairstyles ideas match perfectly with relaxed natural texture. If you have short natural hair, the long coarse yaki hair extensions cover most of your hair and add extra length to given hair. Human hair extensions will not be processed with harsh chemicals and keep all cuticles in the same direction at an affordable price.
Comb and make a half halo sized hairstyle in the back.
Select a weft of clip in extension in desired length and insert it to the halo.
Snap the clip ins.
Work your way from back to the sides and leave some hair on the top.
Brush and blend the leave out with the Coarse Yaki extensions.
Curlsqueen clip in hair extensions are upgraded 10 pcs sets with higher volume & grams which allows you to get fuller and longer hair in just mins with just one bundle set. All curlsqueen clip ins could last up to 1 year or even longer with low maintenance.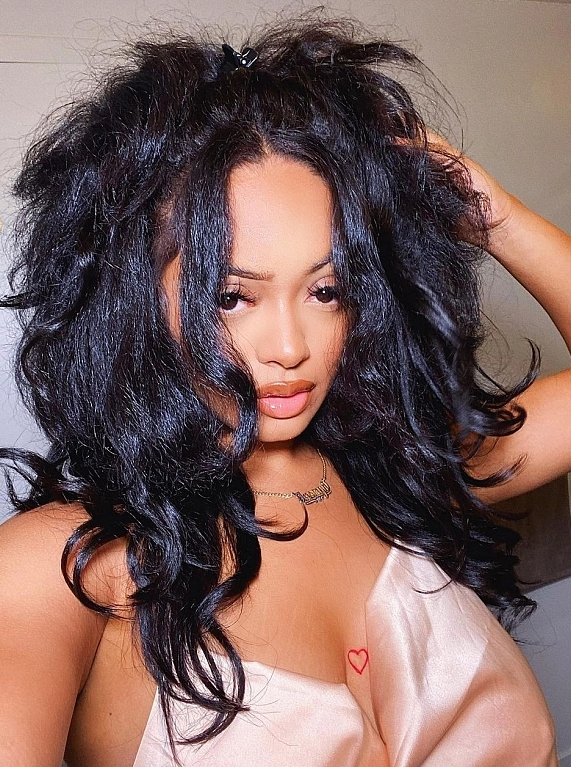 Go to get the same:Coarse Yaki Clip-In Extension
How to use Coarse Kinky Blow out clip ins on 4C hair
If you have chin long hair or longer hair, you can apply the coarse kinky extensions directly on your natural hair or make two twists on each side of your head and make them braided at the bottom of your back head. Then apply the clip in hair extensions from the bottom to the top and leave some hair on the top to hide the seam.
Shampoo the Coarse Kinky Blow out clip ins with warm water and rinse that out.
Condition the hair wefts and rinse them with clod water. Cool water is conducive to keeping the moisture.
Apply the clip in sets on your 4C hair.
Blend the real hair with hair extensions through some styling hair products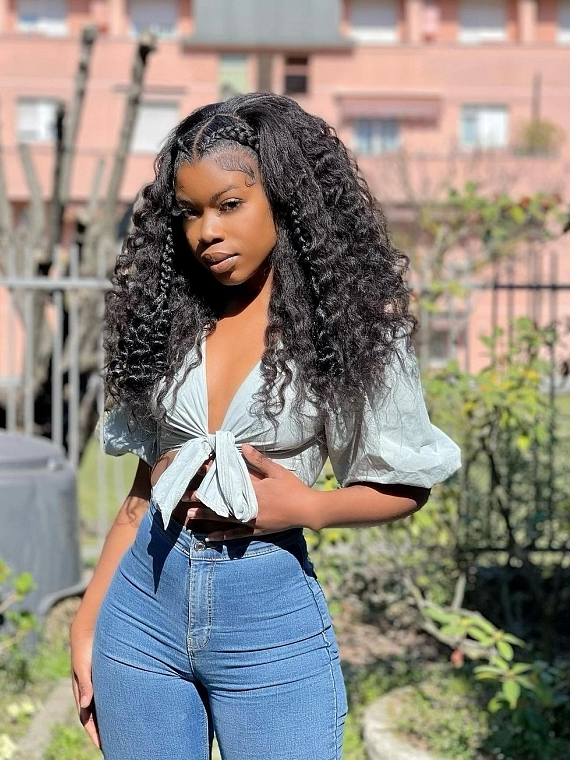 GO TO THE SAME:Coarse Kinky Blow Out Clip-In Extension
3A-3B Curly Texture
The defined curl pattern of 3A/3B hair texture have larger and relaxed curls with well-defined S-shape than 4C hair, tighter and coarse curls as well as springy strands than straight and wavy hair. The strands tend to be smooth and shiny.
They are easily affected by the environment. The spiral curls are well defined and often get dry. They have a preference for moist and humid circumstance. Wet hair is easier to manage and grow, which reminds you of keeping hair moisture with lighter oil or water based creams without alcohol to minimize hair frizz caused by dryness.
To care for 3A-3B Curly Extensions of Clip Ins, regular moisture and maintenance are necessary. Gels containing curl humectant, hair products that do not have any parabens or sulfate can be incorporated to keep the curls moisturized.
How to use 3A/3B 

Natural Curly Clip-In Hair Weave 

on 4C hair
Do a wash and go on your natural hair.
Part out your hair in the way you prefer, from the middle or the side.
Leave some hair on the top and twist your hair backwards.
Tuck away the ends in the back.
Apply gel and got 2b on your leave out to moisturize the 4C hair.
Wrap your hair with wig cap or scarf to make them flat.
Install the curly clip in hair sets.
Twist real hair and extensions pieces or tuck them into clip ins with booby pins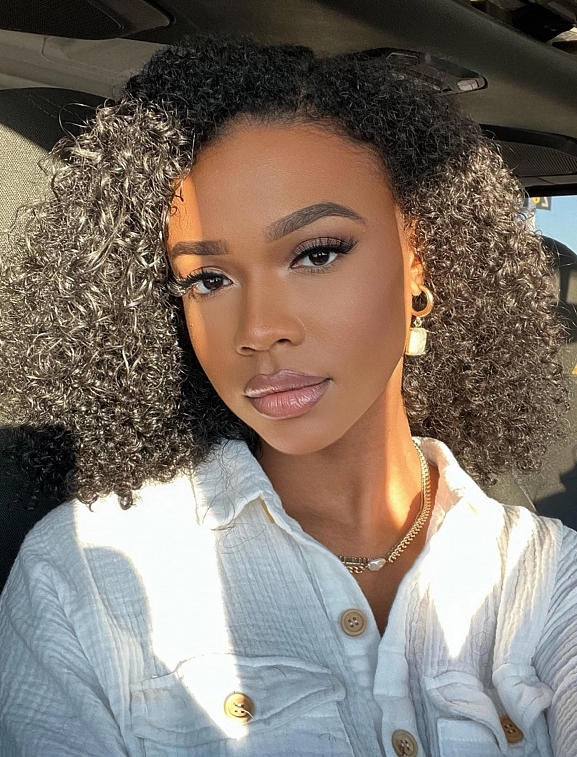 Go to the same : Natural Curly/Body Wave Clip-In Extension
3B-3C Kinky Curly Texture
3B/3C hair type has the most textured and intact curls with densely packed strands. They are also well-known for volume and fullness. They look like corkscrews with different circumference ranging from straw to pencil. They are likely to frizz as well which have become a characteristic nature. It is more manageable according to proper moisturizing with sulfate-free shampoo and leave-in conditioners.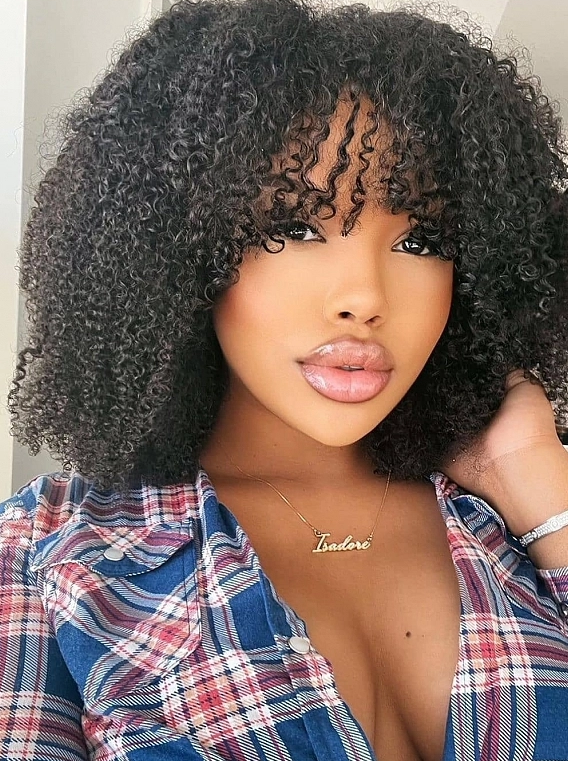 How to use 3B/3C Kinky Curly Clip-In Extension on 4C hair
Go to the same: Kinky Curly clip ins for desired look
Try to style the 3B/3C clip ins in more ways!
3C/4A Afro Kinky Curly Texture
3C/4A textures have defined S curl pattern which has a thick and springy appearance. The diameter of the curls is close to a crochet needle. The texture of natural hair can be fine or wiry. It is also quite dense and can hence appear quite dark.
How to use 3C/4A Kinky Curly Clip-In Extension on 4C hair
HALF UP HALF DOWN
Get the same:Water Jerry Curly Clip In Hair Extension
Different styles easy to do
Get the same textures: Afro Kinky Curly Clip-In Extension
4B/4C Coarse Kinky Coily
Type 4B/4C hair has "z" shape pattern and has a more fluffy cottony appearance. Due to the bends and curves in the hair strand it is highly susceptible to dryness and breakage. This hair type shrinks up to 70% so without stretching out the hair it will appear shorter than it actually is. In the raw state (no products added and freshly washed) they do not have a defined curl pattern.
How to use 4B/4C Coarse Kinky Coily Clip-In Extension on 4C hair
Braid your short natural hair down. Connect the front braid to the later one so that there will leave one braid at the end that you need tuck up.
Tuck the end of braid with a crochet needle.
Install the clip ins above the braids and connect them from the back.
Make sure that you leave out sufficient space because your hair will get bigger and bigger as installing.
Cut the long wefts into short ones. Measure the wefts on your head carefully and figure out the best place for yourself.
Lay the clip in wefts with some angles in both sides to make sure that the end of the wefts will not sit on your edges. Make your hair into jumbo twists after detangling the hair and moisturizing it as you natural hair.
Release leave out and sleek them with your favorite gel jam or edge control.
Tie your hair down and wrap them with scarf and take it down when your hair dry.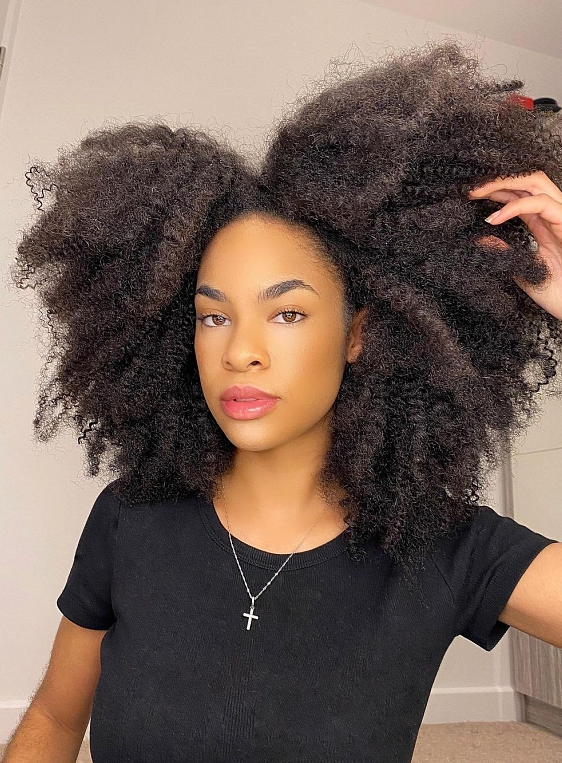 GO TO THE SAME: Coarse Kinky Coily Clip-In Extension
Try a hair color different from natural color in all textures: Balayage/Ombre/Highlights Brazilian Virgin Human Hair Clip-In Extensions
How to use clip in hair extensions in right way
WASH YOUR HAIR EXTENSIONS REGULARLY
Washing your hair extensions every 20 wears or when you find that product are amassed at your scalp. Clip In hair extensions can not obtain oils from scalp and there is no need to have them washed too frequently.
DO NOT PUT ON FOR LONG TIME
Do not put on the clip ins everyday for a long time because this will cause damage both to your hair extensions and your natural hair. Daily ponytails and updos for a long time with clips as semi-permanent hair extensions get strain and damage to your hair. If you feel uncomfortable with your extensions, take them off and then clip correctly to avoid tugging and make sure clips in the direction along with hair growth.
REMOVE AT NIGHT 
Make sure that you are wearing them correctly and take them out at night. Remove clip-in hair extensions before getting sleep is as important as removing your makeup before going to bed. Clip in hair extensions designed as non-permanent hair extensions and they should be taken off before you go to bed to give them a break while you're sleeping.
Take your hair extensions out, store them and leave your hair free. When taking out your clip-ins, brush and detangle them from top to bottom to limit tangling during the removal process.
MIND WHEN SWIM
Wearing a swimming cap when go to swim. It protects your clip in hair extensions from being ruined by salt water. Choose one fitting your head best—neither too loose nor too tight. This is the best option if you want to swim with your hair extensions. Chlorine and sodium from salty water as well as dirt from all bodies of water will all bring damage to your hair extensions by stripping the moisture.
Gently brush 
Brush your hair extensions every time before installing and after removing and detangle them after each use. One thing every hair extensions wearers should bear in mind is that brushing your hair extensions gently every time.
Avoid heat tools
Heat tools will dry your hair extensions. Add heat protectant before blowing dry your clip in hair extensions and set it on the lowest with a diffuser. Pick up your clips and blow-dry downwards as this will not only smooth the cuticle but also prevent the hair from being tangled as your extensions are blown to different directions.
Curly clip in hair extensions can actually help your hair grow and length retention if done correctly and hair extensions can also act as a protectant from damage and give you the ability to change your hair in various styles. Here are 15 basic protective hairstyles easy to make with natural hair clip ins.